Bromley Plumbers Ltd is an experienced plumbing company with more than 100 years' experience among our team. We've worked with customers in a wide range of different properties, drawing on our expertise to provide lasting solutions as efficiently as possible. We have the skills and knowledge to handle plumbing and drainage issues swiftly – the size of our team ensures we can offer both a same-day service. If you live within south east London or Kent, one of our fully qualified plumbers or drainage engineers will be able to resolve your issue, just call 07903 649 294 to get started.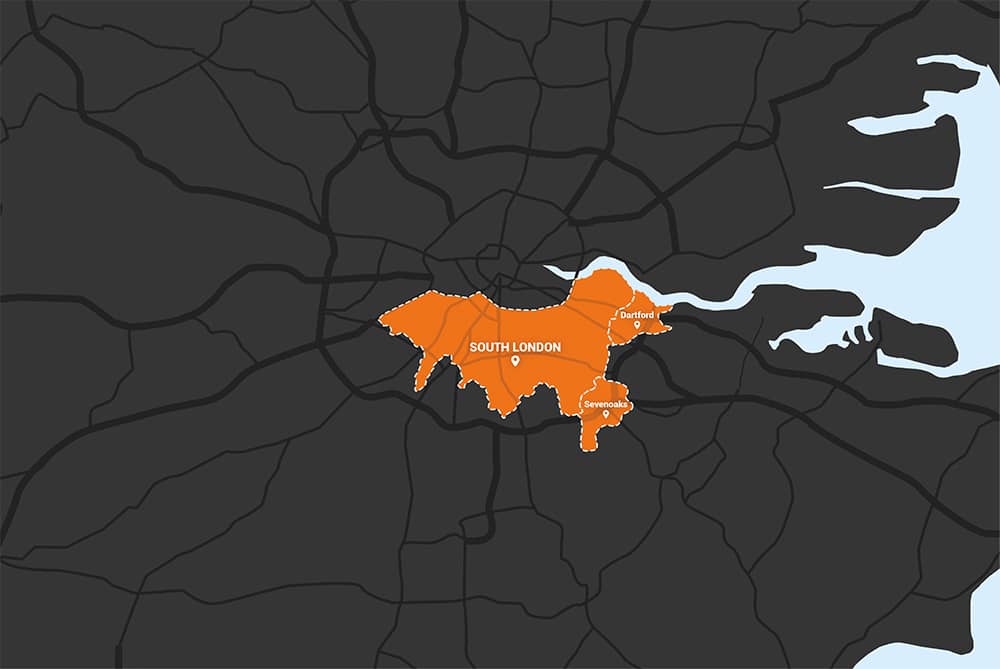 Speak to a member of our team
If you need support with a plumbing or drainage issue, contact our team. Call
0208 050 2707
or complete our form to arrange a visit.
Here's a few of the areas we work in
Contact Bromley Plumbers Ltd
Call 0208 050 2707
to arrange a visit from an expert plumber or drainage engineer. Our fully-qualified team will be happy to provide a quick response to plumbing and drainage issues of all sizes.