Rapid support for blocked drains in Streatham
Arrange a call back
"*" indicates required fields
No call out charge or hidden fees
Blocked drains in Streatham
Our talented team is here to tackle blocked drains in Streatham with unmatched expertise. As a well-experienced, family-run business, we take pride in our ability to thoroughly identify and resolve any drainage issues within the local area. With a collective experience of 100 years, our skilled drainage engineers are your trusted partners. We will deliver drainage solutions that bring lasting benefits to your Streatham property. Over the years, we have mastered our craft, working on a wide range of properties throughout the area, ensuring we are always well-prepared for the next challenge. Count on us to provide a rapid response and reliable assistance whenever you call 07903 649 294.
Recommended drainage
engineers in Streatham
Choosing us is the smartest move for dealing with blocked drains in Streatham – we are the #1 choice in town. Our services are designed to be convenient, ensuring that local residents receive the quality results they deserve. The outstanding reviews we've received speak volumes about our service.
Local drainage in Streatham
When it comes to drainage services in Streatham, our knowledge truly sets us apart. We pride ourselves on being the ultimate authorities on the drainage systems in this area. With a wide range of property types, including Victorian, Edwardian, 1920s, and new build properties, we have amassed invaluable experience in resolving drainage issues for all these categories. Our unwavering commitment to delivering top-notch work has earned us an excellent reputation over the years. Customers in Streatham seeking reliable drain unblocking solutions can have complete confidence that we'll effectively maintain your drains and keep them free from any obstructions.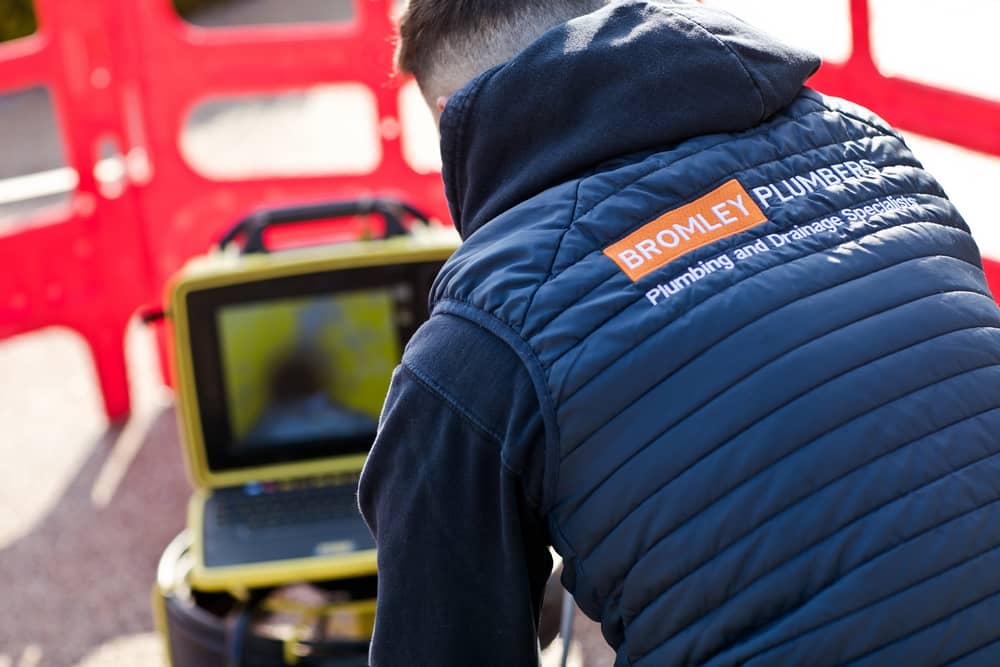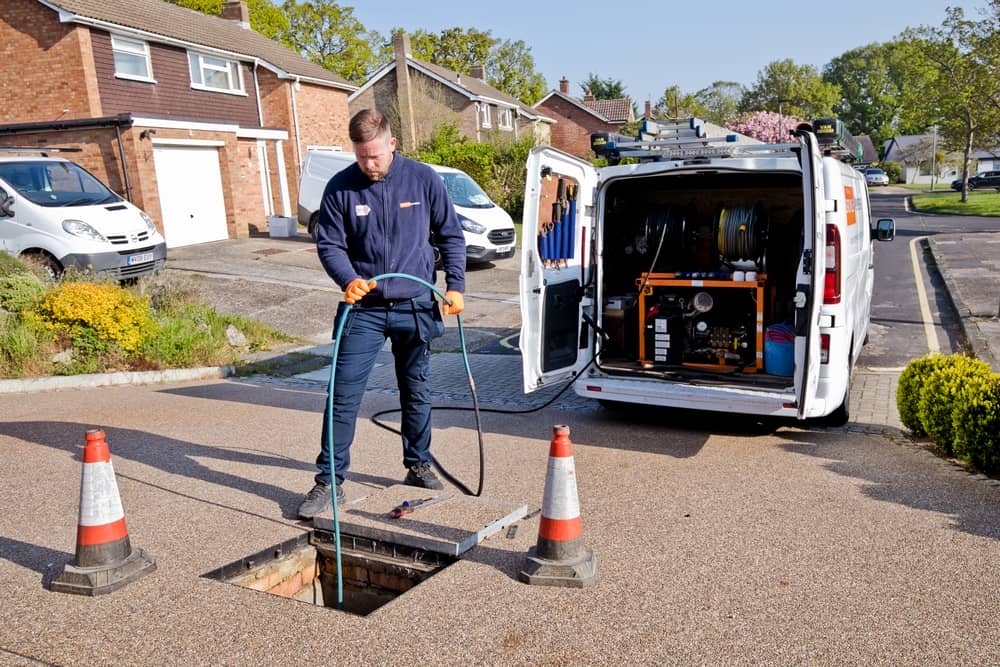 CCTV drainage in Streatham
Uncover hidden drainage issues with one of our top-notch CCTV surveys in Streatham. Armed with cutting-edge equipment, we offer comprehensive inspections of your property's drainage system. Our adept engineers will skillfully insert a camera into your drain, diligently searching for any signs of trouble, be it damage, roots, blockages, or unwanted rodent intrusions. This process lets us swiftly assess the situation and propose the best course of action, saving you time and unnecessary worry. To provide you with complete assurance, we give you a comprehensive report detailing the results of our CCTV survey, affirming that your drains have been meticulously examined.
Need assistance with a blocked drain?
Call 07903 649 294
to request a drainage engineer in Streatham.
Drainage services in Streatham
Your drainage system is in good hands with our top-notch services in Streatham. Backed by a team of experienced and qualified drainage engineers, we possess the skills to address any drain issue and execute efficient drain repairs. From the moment you reach out to us, we take full control of the process, eliminating any hassle associated with drain unblocking. Our commitment to delivering the best customer experience means that you can trust us to handle your drains with utmost care, leaving them problem-free.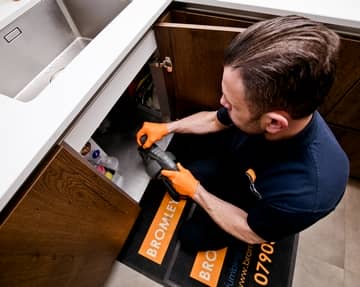 Blocked sinks can be a real nuisance, hindering the functionality of your kitchen or bathroom. But worry not, our drain unblocking experts are here to provide seamless solutions. With their expertise, they swiftly remove blockages, ensuring your sink is up and running again in no time. They make your daily tasks hassle-free.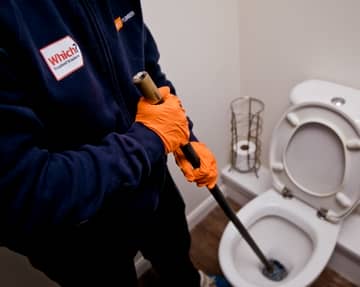 Few things are more frustrating than a blocked toilet. Our team understands the urgency and acts promptly to address the issue. We take our commitment to our customers in Streatham seriously, striving to minimise any inconvenience caused by toilet blockages. Trust us to resolve the problem efficiently and get your toilet back to its optimal state.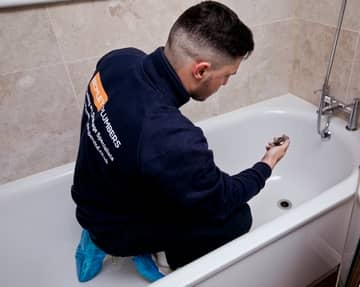 When your drains are overflowing, it's a situation that requires urgent attention. Our skilled team is well-prepared to tackle such emergencies, efficiently locating and removing blockages of any size. With our expertise, you can be confident that your property will be protected from potential damage caused by overflowing drains.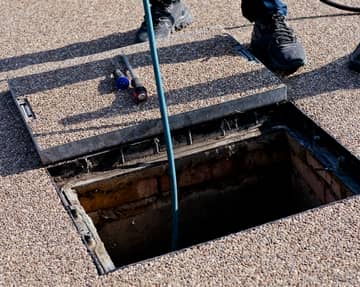 For those tough-to-remove blockages, our high-pressure drain jetting comes to the rescue. Equipped with cutting-edge technology, our team can handle even the most challenging drainage issues. Whether it's a stubborn clog or a major problem, we have the tools and knowledge to clear the way and restore proper drainage.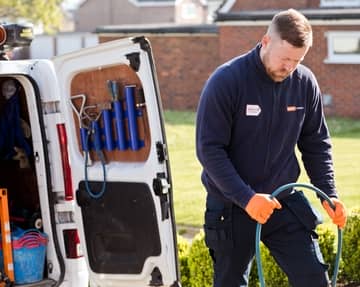 If you've noticed your drains struggling to keep up, a professional clean might be the solution. Our skilled team can clear early-stage obstructions before they become major issues. With our thorough drain cleaning service, you can enjoy optimal drain performance and avoid potential blockages.
Protect your property from unwanted intruders through your drainage system. With our advanced CCTV drain survey, we can detect signs of rodents and devise effective solutions. If needed, our team can install specialised rat blockers to ensure your drains remain pest-free. Trust us to keep your drainage system secure and problem-free.
Request a drainage engineer in Streatham
We're ready to fix your blocked drain. Call
07903 649 294
or complete our form to arrange for a drainage engineer in Streatham to visit your property.
Why choose us as your drainage company in Streatham?
When it comes to tackling drainage issues effectively and efficiently, our team is unmatched in Streatham. With an impressive 100 years of combined experience, we have honed our skills to swiftly unblock drains and restore your property's drainage system to peak performance.
We understand the frustration and urgency that comes with blocked drains. That's why our team is always ready to respond promptly to your call in Streatham. Minimising disruptions for our customers is our priority, ensuring you receive swift and reliable assistance when you need it most.
With a deep understanding of drainage systems and their common issues, our team stands as true drainage specialists. Rapidly diagnosing drain problems, we get to work promptly to provide effective and lasting solutions. Count on us to deliver comprehensive fixes for any drainage challenge.
At our core, we value transparency and trust in our interactions with customers. Our fixed price guarantee ensures you know exactly what to expect, and we pride ourselves on delivering the best value with no hidden fees or unnecessary charges. Experience the peace of mind that comes with our honest and transparent approach.
Frequently asked drainage questions in Streatham
Do your drain engineers in Streatham provide a guarantee?
Your satisfaction is our top priority, which is why our drainage services come with an impressive 12-month guarantee. This guarantee reflects our unwavering belief in the quality of our services, providing you with long-lasting peace of mind. Be assured that you'll not only receive the security of a guarantee but also a friendly and dependable service when you choose us for your drainage needs.
What is your response time to drainage issues?
Our standout feature lies in our unmatched availability and swift response to drainage matters. We provide a same-day service for non-emergencies and a rapid response for drainage emergencies. With our commitment to being highly available, you can reach us whenever the need arises. Don't hesitate to call
07903 649 294
to speak directly with one of our proficient drainage engineers and explain your issue.
Is there a call out charge for your drainage services?
With us, you won't encounter any call-out charges! Our commitment to transparency and customer satisfaction means we have eliminated all additional charges and hidden costs from our pricing. In Streatham, our valued customers can have complete confidence in the real value of our services. We take pride in providing highly competitive quotes, ensuring that you get the best service at a fair and reasonable price.
Contact Bromley Plumbers Ltd
Call 07903 649 294 to arrange a visit from an expert drainage engineer in Streatham. Our experienced team will be happy to provide a quick response if you need help with a blocked drain or drainage issue.