Rapid support for blocked drains in Bromley

Arrange a call back
"*" indicates required fields
No call out charge or hidden fees
Blocked drains in Bromley
Blocked drains in Bromley are no match for our talented team. As an experienced, family-run business, we employ drainage engineers with the skills and expertise to thoroughly identify and resolve any issues within local drainage systems. Our team have 100 years' combined experience and can be relied upon to provide drainage solutions that have a lasting benefit for your Bromley property. We've worked throughout the area for years, honing our skills within a wide range of properties so that we're always prepared for the next job. So, whether you live on Widmore Road or Beckenham Grove, our drainage engineers will be ready to help when you call 0208 050 2707. We're available as soon as possible to provide the rapid response you require. 
Recommended drainage engineers in BROMLEY
For blocked drains in Bromley, we're the #1 choice. Our services are highly convenient, delivering the quality results that local residents deserve with minimal disruption. We're proud of the reviews our drainage engineers have received – take a look and discover exactly what we're like to work with.
Local drainage in Bromley
Our knowledge of Bromley sets our drainage services apart. No one understands the drainage systems in Bromley better than we do. Bromley's housing stock is hugely varied, with a wide range of Victorian, Edwardian, 1920s, and new build properties spread throughout the borough. We have hands-on experience solving drainage issues within all these property types and have built an excellent reputation for the quality of the work we've carried out over the years. Customers in Bromley can have complete confidence that we're the team they need to unblock their drains effectively. We will ensure that your property's drains remain free from any obstructions.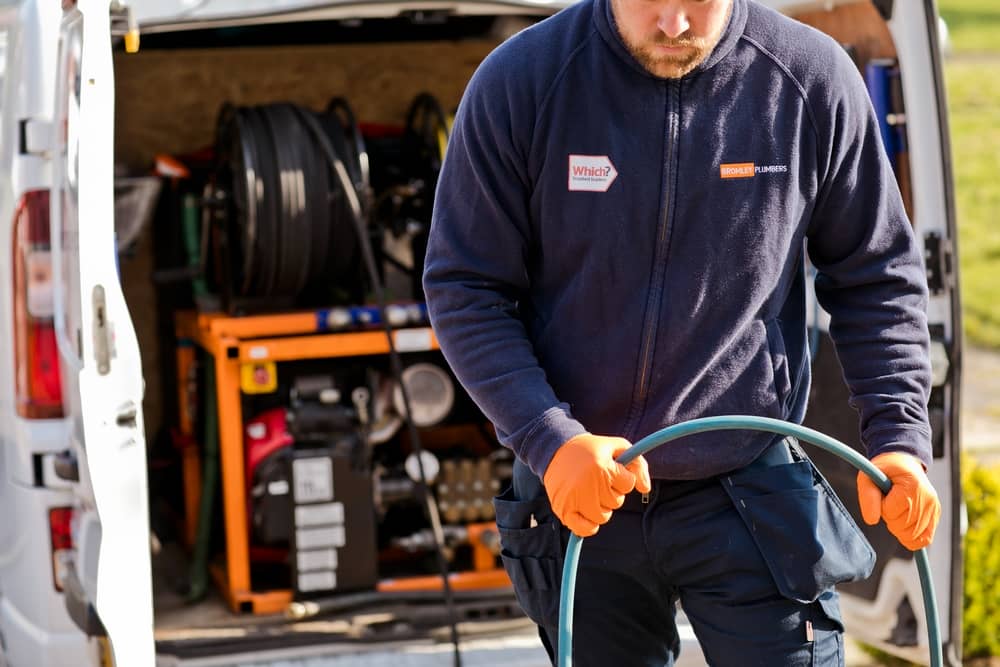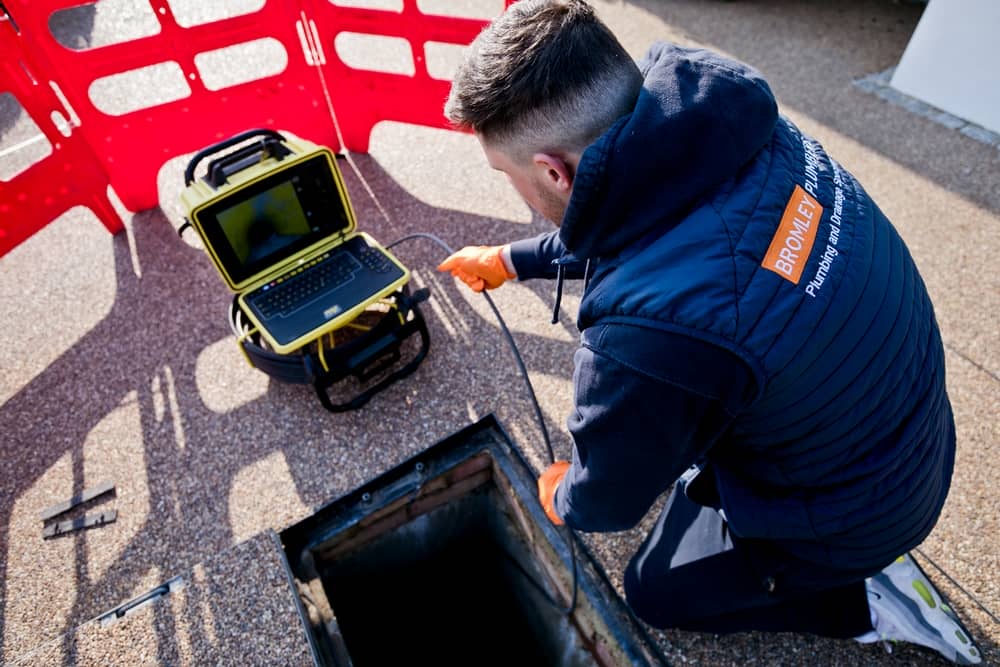 We have the equipment to carry out thorough CCTV surveys of your drains in Bromley. This allows us to find and examine any issues that may be impacting the performance of your property's drainage system. Our engineers will place a camera into your drain to look for damage or common obstructions such as roots, blockages, and rodents. Using this information, we can then determine the best approach, avoiding a lengthy diagnostic process and providing peace of mind that we've identified any issues that might be present. Every CCTV survey is accompanied by a comprehensive report so that you have a record that your drains have been checked by an expert for their integrity, cleanliness, and effectiveness.
Drainage services in Bromley
Our services ensure that, no matter the issue, your drainage system can receive expert assistance. Thanks to our experienced team of qualified drainage engineers, customers in Bromley can rely on us to deal with all their drain problems and carry out effective drain repairs. We'll manage the process from start to finish, taking the hassle out of unblocking your drain and making sure you receive the best customer experience possible.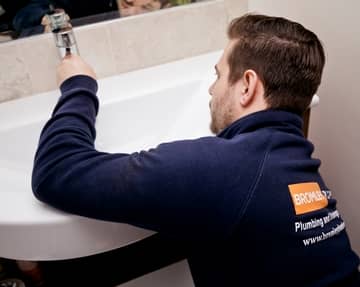 Blocked sinks can prevent you from being able to use your kitchen or bathroom properly, limiting the functionality of these important rooms within your home. Our drain unblocking experts can remove blockages quickly so that your sink is back in use in no time.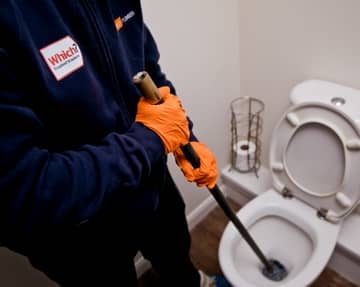 Few drainage issues are as frustrating as a blocked toilet. Our team will provide a rapid response so that the issue is fixed as quickly as possible. We're serious about minimising any disruption our customers in Bromley experience due to toilet blockages.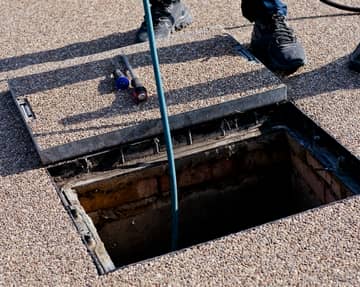 When your drains are overflowing, an urgent solution will be needed to prevent damage to your property. We can remove blockages of all sizes in a highly efficient manner, locating the issue within your drain and providing an effective fix.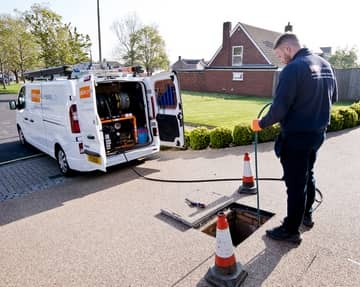 Our team has access to a high-pressure jetting unit that is ideal for clearing drain blockages that can't be reached by other means. We make sure our team is fully equipped so that you won't be kept waiting when you have a stubborn blockage or major drainage issues.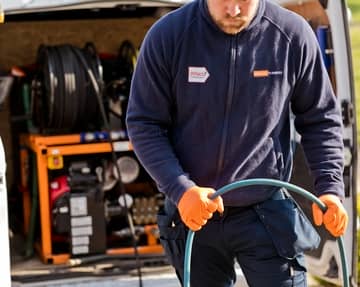 Are your drains no longer working effectively? If you've noticed that your drains are struggling to meet your requirements, a professional clean may be the solution. We can clear any early-stage obstructions before they block your drains and cause problems.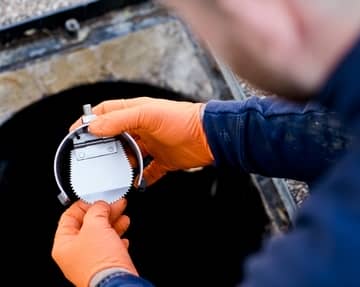 Rodents can enter your property through your drainage system, particularly if there are large cracks. Using a CCTV drain survey, we'll be able to pick up any tell-tale signs of rodents and can determine how best to fix the problem, installing specialist rat blockers if they're needed.
Request a drainage engineer in Bromley
We're ready to fix your blocked drain. Call
0208 050 2707
or complete our form to arrange for a drainage engineer in Bromley to visit your property.
Why choose us as your drainage company in Bromley?
If you want an effective and efficient solution to your drainage issue, we're the team you need. With 100 years' combined experience, we understand how to swiftly unblock drains and return your property's drainage system to working condition.
Our excellent availability guarantees that you'll be able to contact our team when you need help with a blocked drain in Bromley. Drainage issues can be frustrating and stressful – that's why we respond quickly and minimise any disruption for our customers.
Our team has a detailed understanding of drainage systems and the common issues that can affect them. As a result, we can quickly diagnose drain problems and will get to work providing a lasting solution without delay. You rely on us to provide a comprehensive fix for any drainage issue.
Working with our team is simple and straightforward. Our fixed price guarantee provides confidence in the accuracy of our quotes, and our commitment to delivering the best possible value means that there are no hidden fees or call out charges. We're proud of our transparent approach.
Frequently asked drainage questions in Bromley
Do your drain engineers in Bromley provide a guarantee?
If you use our drainage services, you'll receive a 12-month guarantee. This provides lasting peace of mind that we're confident in the quality of our services. You'll receive the security associated with a guarantee, as well as a friendly and reliable service on the day.
What is your response time to drainage issues?
Our availability and response times set us apart. We offer a same-day service, as well as a rapid response to drainage emergencies. Even better, we're available throughout the day so that you can always reach us when you need us. Call 0208 050 2707 to tell a drainage engineer about your issue.
Is there a call out charge for your drainage services?
There is no call out charge for our services! We've eliminated additional charges and hidden costs from our pricing so that our customers in Bromley can be confident in the value of our services. We make sure that we're always providing a highly competitive quote.
Contact Bromley Plumbers Ltd
Call 0208 050 2707 to arrange a visit from an expert drainage engineer in Bromley. Our experienced team will be happy to provide a quick response if you need help with a blocked drain or drainage issue.
No fix no charge
Where have our drainage engineers helped customers in Bromley?
Bromley Plumbers Ltd has worked throughout Bromley for years, supporting residents whenever they have issues with their drains. If you're looking for a reliable local drainage engineer, you'll be pleased to know that we've worked within roads such as:
Briar Gardens Eastry Avenue Saville Row Holland Close Boughton Avenue Bidborough Close Heath Rise Pickhurst Mead Pickhurst Lane Penshurst Green
Farnborough Crescent Mead Way Prickley Wood Hawthorndene Road Constance Crescent Pickhurst Green Malling Way Hurst Close Courtlands Avenue Brenchley Close
Elvington Green Hayes Mead Road Crest Road Speldhurst Close Larkfield Close Hurstdene Avenue Stanstead Close Warren Wood Close Pembury Close Pondfield Road
Ravensbourne Avenue Hawthorndene Close Bourne Way Knowlton Green Kemsing Close Homevale Close Hepburn Gardens Barnhill Avenue Holland Way Pickhurst Park