Professional plumbing support in Beckenham, BR3
Arrange a call back
"*" indicates required fields
No call out charge or hidden fees
Plumber in Beckenham, BR3
We are expert plumbers in Beckenham, BR3 with more than 100 years of experience within our team. No matter the size or complexity of your plumbing job, we are equipped to provide the ideal solution for your needs at the best possible price. Our team of local plumbers have worked throughout Beckenham BR3, from Stanmore Terrace to Elm Road, helping countless customers with their plumbing requirements. Whether you need help finding a leak, fixing burst pipes, or installing a dishwasher, we are the team you can rely on for plumbing solutions with a rapid response. Call 0208 050 2707 to request a professional plumber in Beckenham.
Recommended plumbers
in Beckenham, BR3
We've built a strong reputation throughout Beckenham for the quality of our workmanship and the convenience of our services. Read the reviews that our customers have left for us and see why we're the #1 choice for plumbers in and around Beckenham.
Local plumber in Beckenham, BR3
We are skilled plumbers with an unbeatable knowledge of the Beckenham BR3 area. Our team have worked within local properties of all sizes and have honed their skills by addressing a wide range of plumbing issues in the 1920s and 1930s properties that make up a lot of Beckenham's housing stock. As a result, we have a proven track record of efficiently diagnosing and fixing issues within these older homes, as well as the modern new builds that are springing up in the area. Our experienced plumbers are also familiar with the Thames Water supply which serves Beckenham properties and will be able to assist with any associated issues that may affect your home's internal plumbing.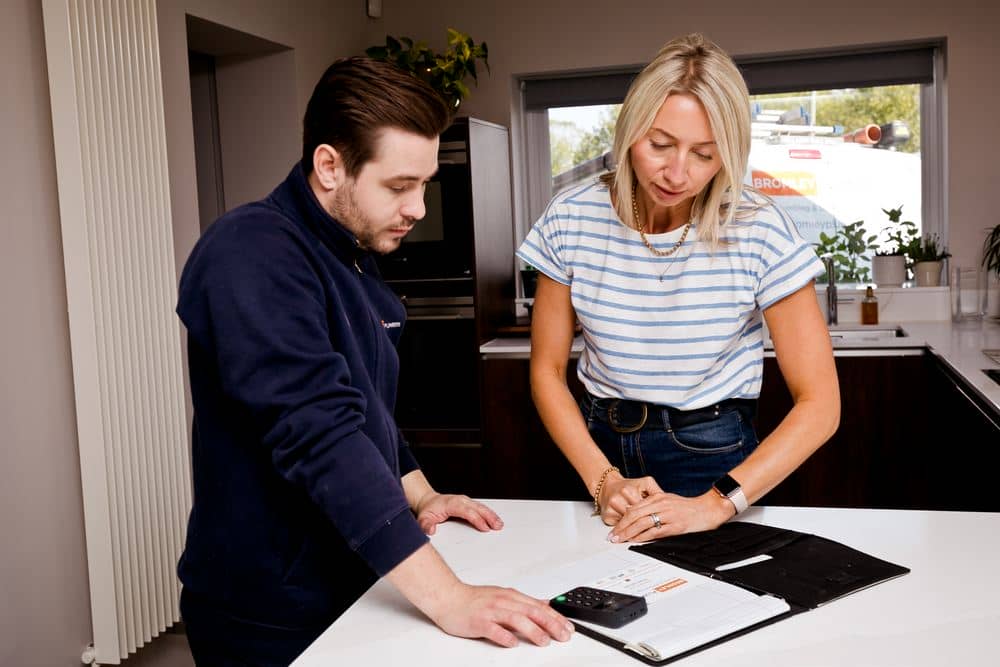 Need professional plumbing assistance in Beckenham, BR3?
Call 0208 050 2707
to request a plumber in Beckenham, BR3.
Plumbing services in Beckenham, BR3
We are expert plumbers providing a range of quality plumbing services in Beckenham BR3 to address issues of all sizes. The friendly, reliable, and honest service we provide gives our customers the reassurance that their plumbing issue is in expert hands. From the moment we arrived on time through to the successful completion of the job, you'll know that you're working with a highly professional team of plumbers.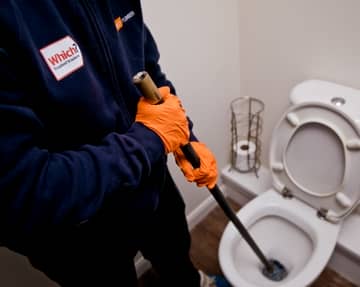 We can fix broken, blocked, or leaking toilets, returning your home to normal with minimal disruption. Our team understands the importance of a quick response in these circumstances and will be quick to arrive with the solution your Beckenham property requires.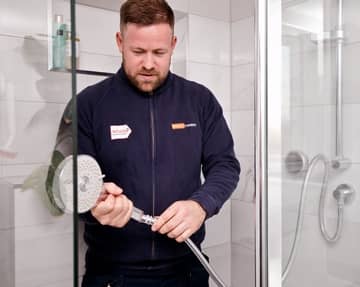 Leaking or broken showers can be extremely frustrating, preventing you from feeling fresh at the start of the day. We can help to resolve these problems quickly so that any disruption is kept to a minimum. From minor leaks through to investigating any blockages, we can help with shower issues.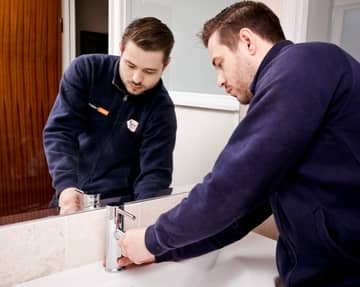 Blocked sinks can be swiftly solved by our expert plumbers, returning the functionality of your sink and allowing you to return to your daily routine as quickly as possible. We can identify and remove any blockages from your sink conveniently.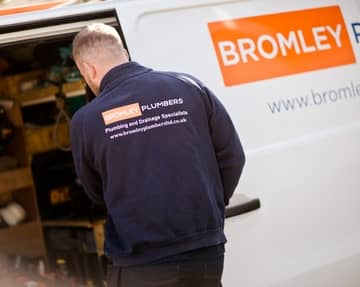 We can install, repair, and replace soil stacks to return your plumbing system to working condition and ensure that waste is quickly removed from your Beckenham property. Plus, if your existing stack is blocked, we can use our expertise to clear this rapidly.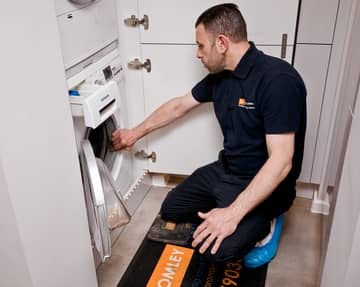 Washing machine installation
If you've bought a new washing machine, you may want to ask our team to install this for you. This prevents you from needing to take on this responsibility and provides the reassurance that an expert has handled the process on your behalf. Our service is quick and convenient.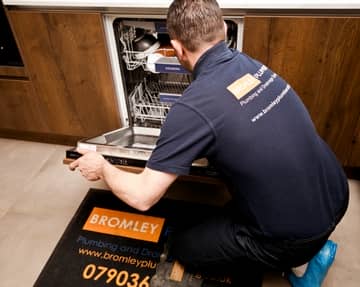 We can also plumb in dishwashers, allowing you to have your new appliance up and running with minimal delay. A new dishwasher can be a massive boost to your daily routine and our team can ensure you see these benefits as quickly as possible, thanks to our professional installation service.
Request a plumber in Beckenham, br3
We'll take the hassle out of your plumbing issue in Beckenham, BR3. Call 0208 050 2707 or complete our form to arrange for an expert plumber in Beckenham, BR3 to visit your property.
Expert leak and pipe inspection in Beckenham, Br3
Our plumbers can locate the source of any leaks within your Beckenham BR3 property efficiently and effectively. We know how disruptive water leaks and burst pipes are and we understand that you will be worried about the risk these pose to your possessions. That's why we provide an expert leak and pipe detection service for our Beckenham customers that will take the stress out of the situation, quickly locating the source of the issue so that our team can implement the professional plumbing solution you require.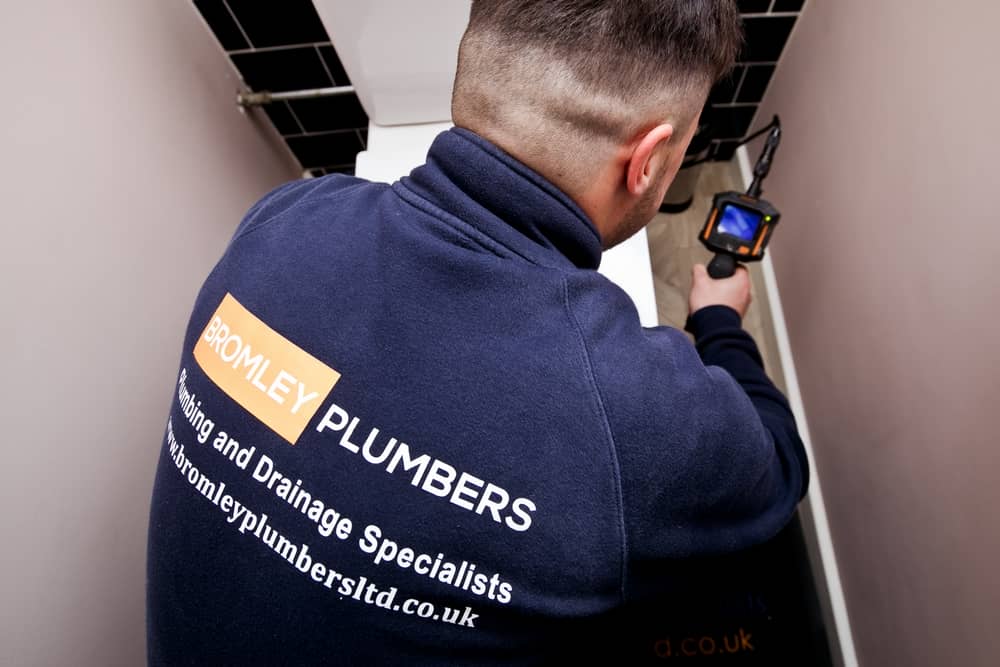 Why choose us as your plumber in Beckenham, BR3?
We are a family-run business with extensive plumbing experience that customers in Beckenham can rely on. With more than 100 years of experience within our team, Bromley Plumbers Ltd possesses the expertise needed to fix any plumbing issue in Beckenham to a high standard.
Our excellent availability ensures that we can always provide the plumber that your issue requires in Beckenham. You can rely on our team to be there when you call, providing a rapid response and a highly-effective solution. Our plumbing services provide complete peace of mind.
Our knowledge of the plumbing issues that can affect properties in Beckenham can't be beaten. From burst pipes through to blocked drains and water leaks, our team have the skills to resolve these quickly and to provide a lasting solution. We're the knowledgeable, approachable plumbers you need.
We provide a clear and honest approach to pricing. There are no call out charges and no hidden fees. Plus, we offer a fixed price guarantee. You can be completely confident that the price we quote when you request a plumber in Beckenham will be accurate and will provide the best possible value for your plumbing job.
HEAR FROM OUR BECKENHAM CLIENTS
Plumbing in a washing machine into new location, and installing 6 new radiators
"Bromley Plumbers are brilliant, cannot fault them. Not only is the workmanship excellent – the prices are fair, Jack was so helpful with rescheduling us in when our rads didn't arrive when expected and answering questions on the rads/valves etc, and they're friendly and cheerful on the job (shout out here to Luke, who did both of our jobs). Nothing too much trouble. I don't see why I'd use any other plumbers now – really pleased I found them."
Replace leaking kitchen tap
"Very pleased with the communication and work carried out by Bromley Plumbers. They came within a couple of hours to look at a leaking tap – no call out charge and reasonable price quoted to carry out the work, which was completed the same day. The plumber was very polite, friendly, knowledgeable and quick! We are very happy and would not hesitate to use this company again. Thank you!"
Fixed leaking washing machine
"Replied very quickly to enquiry and followed up with visit also very quickly. Repaired piping that was leaking into flat below, removing twists and kinks and replaced holding clips. This was despite being told by another plumber that everything would need to be replaced at greater expense and more time. Bromley Plumbers were very efficient and caring towards my 96 year old mother. Everything, including the washing machine, were tested and checked before leaving. Would recommend."
Frequently asked plumbing questions in Beckenham, BR3
Do your plumbers in Beckenham provide a guarantee?
Yes, as well as the friendly and reliable service we provide on the day, our customers benefit from a 12-month guarantee. You can be confident in the quality of our work and the lasting plumbing solutions we provide. 
What is your response time to plumbing issues?
We understand the importance of a quick response and will provide a same-day service at a time that suits your needs. Our team is available as soon as possible so that you can always access our expertise when its required. Call 0208 050 2707 to tell our team about your issue.
Is there a call out charge for your plumbing services?
No, we do not charge a call out fee for our plumbing services. This includes our responsive emergency plumbing service. We're serious about providing our customers in Beckenham with the best possible value for money.
Contact Bromley Plumbers Ltd
Call 0208 050 2707 to arrange a visit from an expert plumber in Beckenham. As fully-qualified plumbers, we'll provide a quick response to plumbing issues of all sizes.
Where have our plumbers helped customers in Beckenham, BR3?
We've worked throughout Beckenham, providing the expert plumbing services that local residents deserve. Our fully-qualified plumbers have helped customers with their plumbing issues in roads such as:
The Close Kendall Avenue Upper Elmers End Road Staddon Close Croydon Road Chancellors Close Altyre Way Aylesford Avenue Cedars Road Hillcrest View
Old School Close Allen Road The Close Langley Road St James's Avenue Shrewsbury Road Raymond Road Priory Close Blandford Avenue Wimborne Way
Pelham Road Kendall Road Shirley Crescent Lloyds Way Sidney Road Churchfields Road Westbury Road Goddard Road Ancaster Road Adams Road
Betts Close Goddard Road Eden Road Croydon Road Mayford Close Holly Crescent Aviemore Close Westbury Road Stanhope Grove Eresby Drive