Professional plumbing support
Arrange a call back
"*" indicates required fields
No call out charge or hidden fees
Need a plumbing solution in Catford? We are the ideal team of plumbers for the job, with more than 100 years of experience within our team. No matter the size or complexity of your plumbing job, we can provide the perfect solution at an affordable price. We have helped countless customers with their plumbing requirements and are equipped to handle any problem you may be experiencing. With our rapid response, you won't have to wait long for your plumbing issue to be fixed. We understand how important it is to have functioning plumbing in your home or business and will work quickly to get your problem resolved. Call us today on 0208 050 2707 to request a professional plumber in Catford.
Recommended plumbers
in Catford
Our expertise and convenience have earned us a remarkable reputation throughout Catford.
Hear what our customers are saying about our services – it's no wonder why our plumbers
are so sought-after!
Plumbing services in Catford
We are expert plumbers who can provide a range of quality services to address issues of all sizes. Our friendly, reliable, and honest service will give you the reassurance that your plumbing issue is in expert hands. We're also highly professional and always arrive on time. With our years of experience, we can quickly assess the situation and provide an effective solution that meets your needs and budget. We understand that plumbing problems can be challenging, so we'll do everything we can to make the process as smooth and stress-free as possible for you.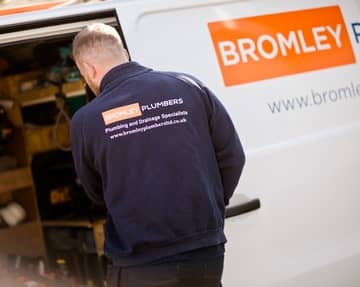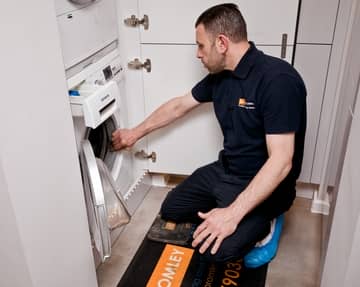 Washing machine installation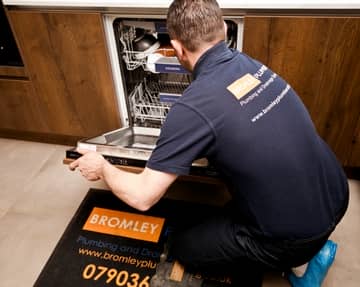 Request a plumber in Catford
Struggling with a plumbing emergency? No worries, our experts are ready to help! Call
0208 050 2707
or submit an enquiry form and we'll arrange for one of our professional plumbers in the Catford area to visit you.
Expert leak and pipe detection in Catford
Are you worried about a water leak or burst pipe in your Catford property? Bromley Plumbers can quickly and efficiently locate the source of any leaks within your Catford property, letting you rest assured that the issue will be resolved as soon as possible. Our team of experts understand how disruptive these problems can be and we're here to help take the stress out of the situation. We know that you will be worried about the damage that a water leak or burst pipe can cause to your possessions. That's why our expert leak and pipe detection service is designed to implement a professional plumbing solution at the earliest opportunity. With our service, you can have peace of mind knowing that your problem will be resolved as soon as possible.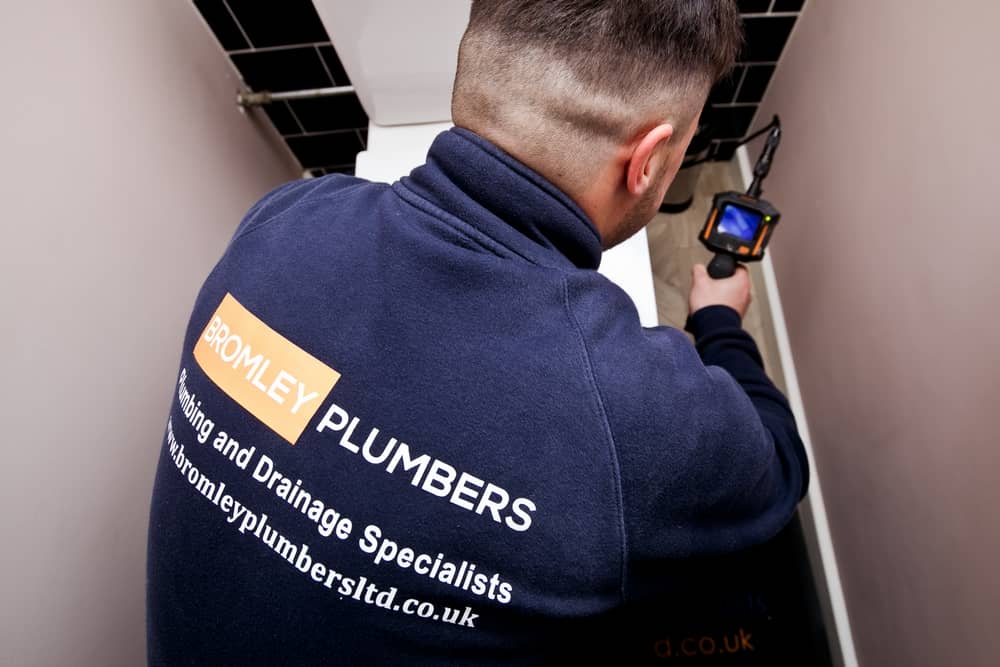 Why choose us as your plumber in Catford?
We are a family-run business with more than 100 years of experience within our team. We possess the expertise needed to fix any plumbing issue in Catford to a high standard. Plus, we offer competitive rates without compromising on the quality of our service.
We have a team of experienced plumbers provide rapid response times, so you can get back to normal as soon as possible. Plus, our solutions are highly effective, so you can rest assured that your problem will be solved properly.
We are a professional plumbing company with the experience and expertise to handle any plumbing issue. We have a team of knowledgeable plumbers who will work quickly to resolve the problem and ensure it doesn't happen again.
We believe in being completely transparent with our pricing. There are no call out charges and no hidden fees. Plus, we offer a fixed price guarantee on all of our plumbing services. This means that you can be confident that the price we quote is accurate and will provide the best possible value for your money.
Frequently asked plumbing questions in Catford
Do your plumbers in Catford provide a guarantee?
Yes, our guarantee reflects our confidence that we're delivering the best possible service. Our team provides a 12-month guarantee on all of our work, demonstrating that the solution we provide is a lasting one.
What is your response time to plumbing issues?
Our team is on standby to provide a fast and reliable service whenever you need technical assistance. You can reach us on 0208 050 2707 for prompt problem resolution, tailored around your needs!
Is there a call out charge for your plumbing services?
No, we don't charge a call out fee for our plumbing services. We're serious about providing our customers in Catford with the best possible value for money.
Contact Bromley Plumbers Ltd
You can get fast and reliable plumbing solutions for any job with one call. Our expert plumbers in Catford can be contacted on 0208 050 2707.
Where have our plumbers helped customers in Catford?
We've been assisting residents in Catford with their unique plumbing needs for years. Our certified plumbers have successfully resolved issues along many of the area's roads, including:
Hawkins Way
Ghent Street
Playgreen Way
Knapmill Road
Maroons Way
Fordmill Road
Ardley Close
Neuchatel Road
Broadmead
Conisborough Crescent
Bourneside Gardens
Ravensbourne Road
Broadfield Road
Adolf Street
Allerford Road
Polecroft Lane
Oakview Road
Arkindale Road
Grangemill Road
Winterbourne Road
Southend Lane
Fordmill Road
Brookehowse Road
Bosbury Road
Vevey Street
Farmstead Road
Marton Close
Sedgehill Road
Dunfield Road
Longdown Road
Helvetia Street
Meadowview Road
Orford Road
Blythe Hill
Broxted Road
Melfield Gardens
Cowdrey Mews
Gramsci Way
Winterstoke Road
Nyon Grove