Excellent availability for plumbing emergencies in Beckenham, BR3
Arrange a call back
"*" indicates required fields
No call out charge or hidden fees
Emergency plumber in Beckenham, br3
In an emergency, we're the team you need. Our emergency plumbers in Beckenham BR3 are available in a hurry to provide the expert support that urgent plumbing issues require. With more than 100 years of combined experience, we have the skills to implement the solution you need, delivering a rapid response and the best possible value for money. Whether you live in Copers Cope Road or Village Way, we'll be available when you need an emergency plumber in Beckenham, just call our team on 0208 050 2707 to tell us about your issue. No matter the size or complexity of your plumbing emergency, we'll make sure you receive an effective and efficient solution. 
Recommended emergency
plumbers in Beckenham, BR3
Customers in Beckenham have relied on our emergency plumbing services in Beckenham BR3 for years. We're the #1 choice when you need the support of a fully qualified plumber. Hear from our previous customers and discover why we're the team to turn to when you need a quick response for an urgent issue.
Local emergency plumber in Beckenham, BR3
The success of our emergency plumbing service stems from our detailed knowledge of the Beckenham BR3 area. Our team has worked throughout local properties of all sizes and, as a result, are able to quickly identify and resolve emergency plumbing problems. Whether we're working in a traditional 1920s or 1930s property or a modern new-build, our plumbers in Beckenham have the experience to carry out lasting emergency plumbing repairs with minimal delay or disruption. Plus, as Thames Water supplies all the properties in Beckenham, we are familiar with all the associated problems that may affect your plumbing and will be able to implement an effective fix.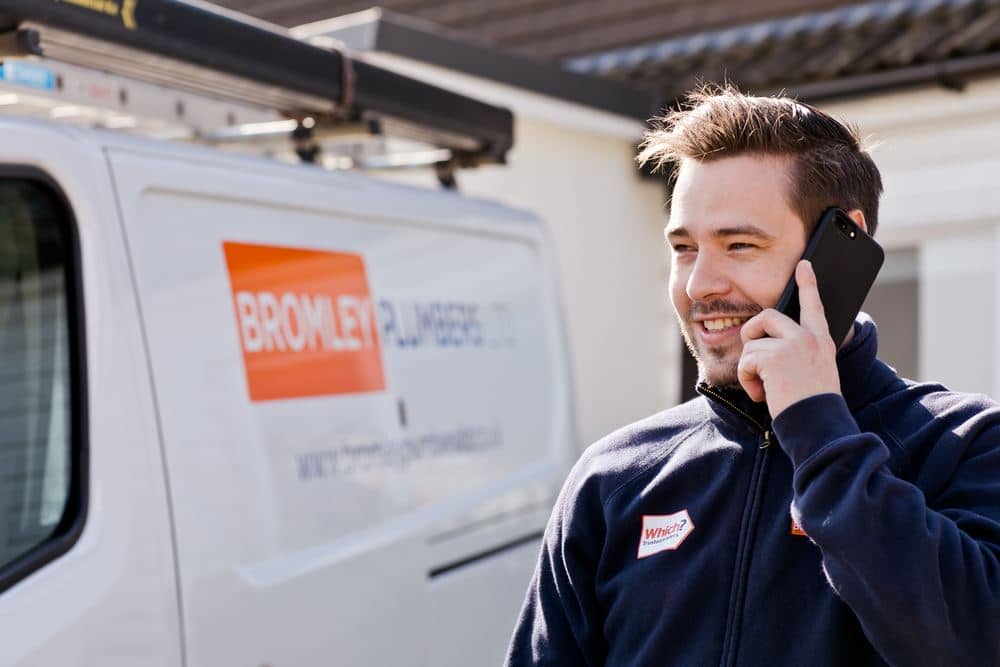 Need assistance with a emergency plumber in Beckenham, BR3?
Call 0208 050 2707
to request a emergency plumber engineer in Beckenham, BR3.
responsive emergency plumber in Beckenham, BR3
Plumbing emergencies come in all shapes and sizes. Our fully qualified team of plumbers in Beckenham, BR3 have the skills and knowledge to respond quickly when customers need our support. We've built a reputation for the quality of our work and the service we provide, making our expertise available to benefit customers throughout Beckenham BR3 when they need a quick response. From the moment you call us, you'll be relieved to know that your issue in in expert hands and is being treated with the urgency it requires.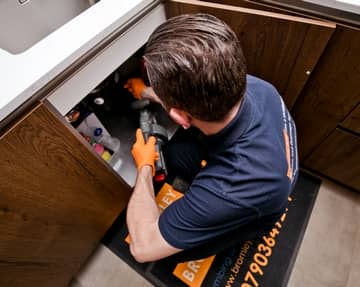 A burst pipe requires a quick response to limit the damage that is caused within your property. We will arrive on site and provide the effective fix that the situation demands, making sure that the broken pipe is replaced and that any risk of further leaks or flooding is eliminated.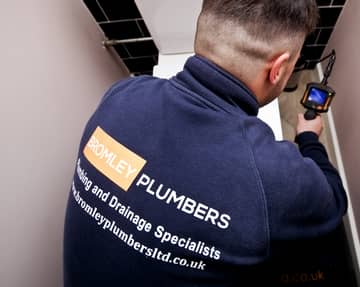 Time is of the essence when there's a water leak within your Beckenham home. Our team can expertly locate the source of any water leak and will gain access to fix the issue quickly and professionally. You won't need to worry about being kept waiting when you have a water leak.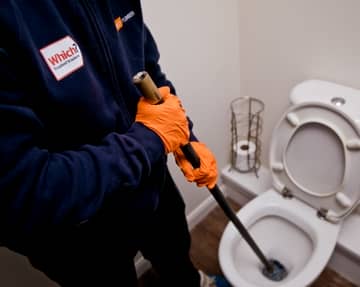 Issues with your toilet are highly disruptive and often require urgent attention. Whether your toilet is blocked, broken, leaking, or overflowing we have the skills to arrive at your property and solve the problem, returning your toilet to normal use.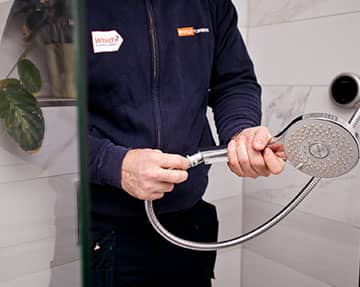 We're here to help with a wide range of shower emergencies, including broken showers, leaks, and blockages. Our team will keep disruption to a minimum so that you can have a fully functioning shower in no time, allowing you to start the day right.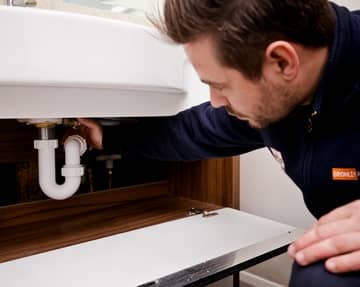 Blocked sinks can cause real issues for your kitchen or bathroom, particularly if they start to overflow. Without this vital fixture, your daily routine becomes much more frustrating. We understand this and we make sure that you receive the prompt solution your emergency needs.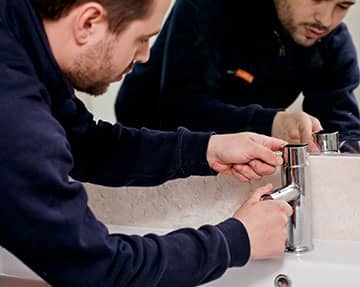 If an internal or external tap is stuck open within your Beckenham property, you'll need a swift solution in order to avoid water damage. Our emergency plumbing service provides a convenient means to receive an expert helping hand. Call our professional team and we'll be there to handle the problem.
Speak to an emergency plumber in Beckenham, BR3
Call
0208 050 2707
or complete our form to request an emergency plumber in Beckenham. We'll provide the rapid response your property requires.
What sets us apart as emergency plumbers in Beckenham, BR3?
In a plumbing emergency, you need the support of an experienced plumber to ensure that the issue is fixed effectively and efficiently. Our team has 100 years of combined experience with plumbing problems of all types and sizes. You can rely on us to carry out any emergency plumbing repairs in Beckenham.
We understand how stressful a sudden plumbing emergency can be. Our plumbers in Beckenham are available as soon as possible to provide the rapid response that customers deserve in these situations. You can have confidence that we'll be there when you need our assistance.
The knowledge within our family-run business is crucial, allowing us to provide the solution that your problem requires. We have an unbeatable understanding of Beckenham properties and their plumbing systems, making us the #1 choice when you need a fix in a hurry.
Our transparent approach gives our customers peace of mind. Our fixed price guarantee means you'll know exactly what you'll pay, even in a plumbing emergency. Plus, because there are no hidden costs or call out fees, you can be confident that we're focused on your emergency issue, not profiting from it.
Frequently asked plumbing questions in Beckenham, BR3
Does your emergency plumbing service come with a guarantee?
We provide our customers with a 12-month guarantee, demonstrating our confidence in the lasting solutions we provide. You'll receive a friendly, reliable service and the security that a suitable guarantee is in place after we leave your property.
What is your response time to emergency plumbing issues?
Our emergency plumbing services are available in a hurry, so you can be certain that we'll be there when we're needed. When you call 0208 050 2707 to tell our team about your emergency, we'll arrange a rapid response to your property so that you aren't kept waiting.
What are your emergency plumber call out charges in Beckenham?
There is no call out charge for our plumbing service, including when you contact us for assistance in an emergency. We believe that our customers in Beckenham deserve a service that combines a rapid response with exceptional value, no matter the issue they're experiencing with their plumbing.
Contact Bromley Plumbers Ltd
Call 0208 050 2707 to arrange a visit from an experienced emergency plumber in Beckenham. Our team is here to help with plumbing issues of all sizes, providing a quick response to your property.
Where have our emergency plumbers helped customers in Beckenham, BR3?
We've responded to plumbing emergencies throughout Beckenham, helping local residents with issues of all sizes. As experienced emergency plumbers, we're available to assist customers on roads such as:
The Close Kendall Avenue Upper Elmers End Road Staddon Close Croydon Road Chancellors Close Altyre Way Aylesford Avenue Cedars Road Hillcrest View
Old School Close Allen Road The Close Langley Road St James's Avenue Shrewsbury Road Raymond Road Priory Close Blandford Avenue Wimborne Way
Pelham Road Kendall Road Shirley Crescent Lloyds Way Sidney Road Churchfields Road Westbury Road Goddard Road Ancaster Road Adams Road
Betts Close Goddard Road Eden Road Croydon Road Mayford Close Holly Crescent Aviemore Close Westbury Road Stanhope Grove Eresby Drive