Rapid support for blocked drains in Lewisham
Arrange a call back
"*" indicates required fields
No call-out charge or hidden fees
Blocked drains in Lewisham
When confronted with blocked drains in Lewisham, our team emerges as the ultimate choice. As a venerable, family-run establishment, we take immense pride in our adept drainage engineers, renowned for their ability to impeccably diagnose and resolve local drainage issues.
With a collective experience spanning over 55 years, you can confidently entrust us with the task of delivering enduring drainage remedies for your Lewisham property. Our proficiency has been meticulously honed through years of tackling diverse property challenges, ensuring we remain well-prepared for any obstacle that arises.
For prompt assistance and unwavering reliability, simply contact our dedicated drainage engineers at 0208 050 2707.
Recommended drainage
engineers in Lewisham
Your search for tackling blocked drains in Lewisham ends here – we are your ultimate solution. Our services are meticulously tailored for maximum convenience, ensuring top-notch results that the community deserves, all while minimising disruptions. Don't just take our word for it; explore our glowing reviews and witness firsthand the excellence that defines our work.
Local drainage in Lewisham
Our in-depth knowledge of Lewisham sets our drainage services apart from the rest. When it comes to understanding the intricacies of drainage systems in this area, no one excels quite like us. With a diverse housing landscape encompassing Victorian, Edwardian, 1920s, and contemporary properties, we possess extensive hands-on experience in resolving drainage issues across these architectural styles. Over the years, our unwavering commitment to delivering top-tier workmanship has earned us a reputation we proudly uphold. If you're grappling with drainage problems in Lewisham, rest assured, we have the expertise to effectively unblock your drains.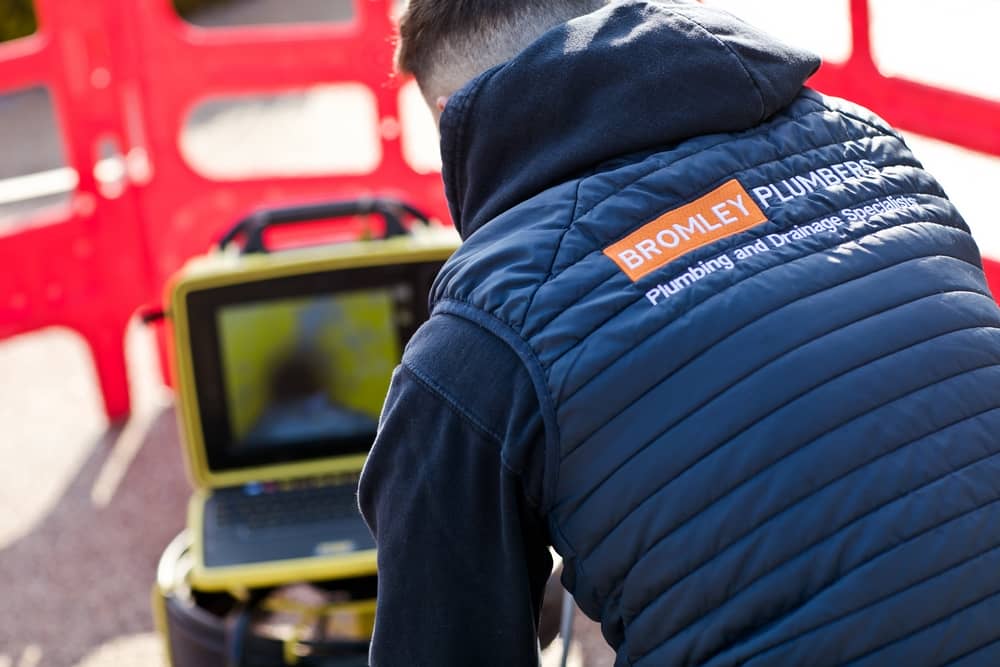 In need of a skilled drainage engineer?
Contact us at 0208 050 2707
to address your blocked drain in Lewisham.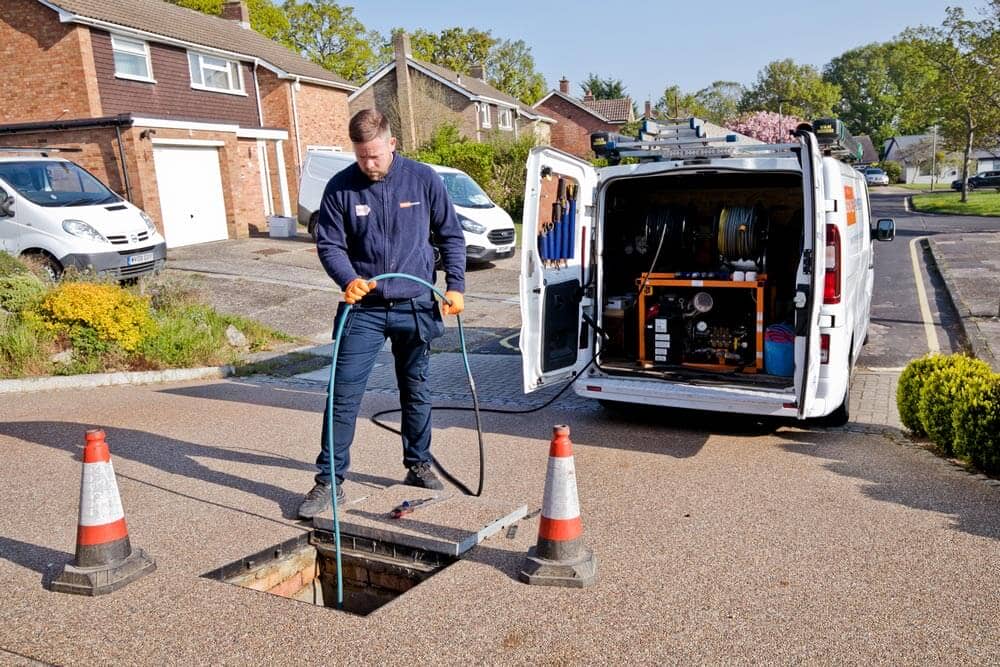 CCTV drainage in Lewisham
Discover the convenience of our comprehensive CCTV drain surveys. Armed with cutting-edge technology, we expertly navigate a specialised camera through your property's pipework, conducting thorough inspections of your drainage system. This allows our engineers to meticulously search for damage, root intrusions, blockages, or signs of rodent presence. Swiftly gathering this vital information, we eliminate the need for lengthy diagnostic processes, ensuring an efficient solution. Be assured that you'll receive a detailed CCTV survey report, offering peace of mind as it reflects the expert assessment of your drains' integrity, cleanliness, and efficiency.
For assistance with a blocked drain,
contact us at 0208 050 2707
to request a drainage engineer in Lewisham.
Drainage services in Lewisham
Rely on our services for top-tier assistance with all your drainage system concerns in Lewisham. Our foremost priority is delivering an exceptional customer experience, resulting in a seamlessly operational and trouble-free drainage system for you. We assume full responsibility for the entire process, ensuring that drain unblocking is a hassle-free endeavour. Backed by a team of highly skilled and certified drainage engineers, we possess the expertise to confront any drain issue and execute efficient repairs.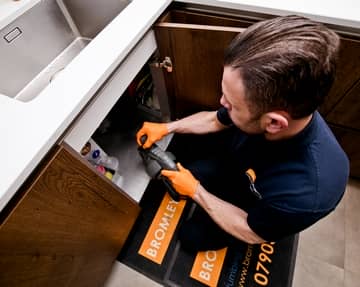 When blocked sinks disrupt your kitchen or bathroom, it's time to act. Our team of drain unblocking experts is ready to swiftly eliminate those pesky blockages, restoring the functionality of your sink in no time. Say goodbye to inconvenience at home with our efficient solutions.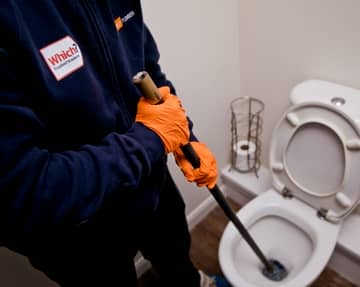 There's no denying the frustration of a blocked toilet. But fret not, our dedicated team is on the case with lightning speed. We fully grasp the urgency of the situation and are unwavering in our commitment to minimising disruptions for our cherished customers in Lewisham caused by toilet blockages.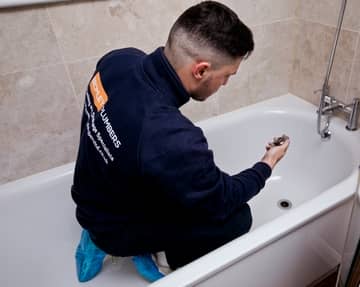 When faced with overflowing drains, safeguarding your property becomes a top priority. Our highly proficient team is well-versed in addressing blockages of varying scales, swiftly identifying drainage issues and delivering effective remedies. Trust us to preserve the integrity of your Lewisham property from potential damage.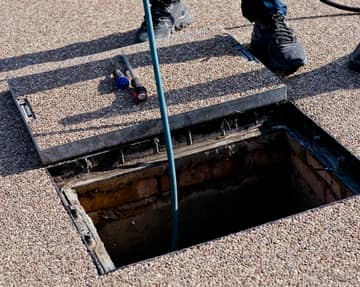 When conventional methods falter, our high-pressure jetting unit steps in as the ultimate saviour. We swiftly and effectively tackle even the most stubborn blockages, ensuring the swift restoration of free-flowing drains. Equipped to handle major drainage issues, our team guarantees you won't experience prolonged waiting times.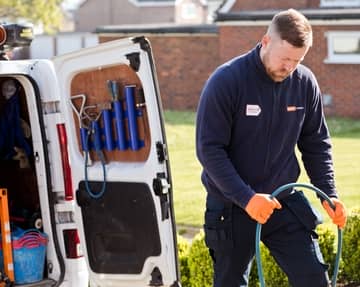 Unlock the secret to pristine drains with our top-tier drain cleaning service. We specialise in early-stage obstruction removal, averting the development of major issues. Depend on us to fine-tune your drains for peak performance, effectively sidestepping any potential blockages.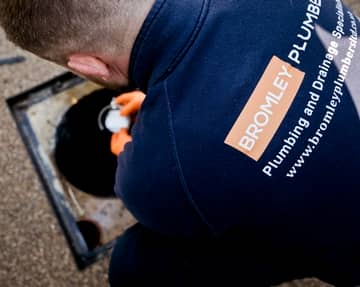 Safeguard your property from unwanted rodent intrusions via your drainage system. Our adept team utilises CCTV drain surveys to pinpoint telltale signs of rodents, enabling us to tackle the issue with precision. When necessary, we install specialised rat blockers, ensuring your peace of mind and a secure drainage system in Lewisham.
Request a drainage engineer in Lewisham
Call us at
0208 050 2707
or complete our form to secure the services of a skilled drainage engineer in Lewisham, ready to resolve the issue at your property.
Why choose us as your drainage company in Lewisham?
With a collective experience exceeding 55 years, we possess the expertise to swiftly unblock drains and restore your property's drainage system to its peak performance. When it comes to efficient solutions for your drainage issues, our team is the one you can trust in Lewisham.
We empathise with the frustration and stress that arise from drainage problems. That's precisely why we're always at your service when you encounter a blocked drain in Lewisham. Our highly responsive team takes swift action to mitigate disruptions, ensuring you receive timely assistance.
With our team's profound understanding of drainage systems and their prevalent issues, you can expect precision in diagnosing drain problems. We swiftly address these concerns with enduring solutions. Rely on us for comprehensive fixes to any drainage problem you may face in Lewisham.
Collaborating with us ensures a seamless and uncomplicated journey. Our fixed price guarantee provides peace of mind regarding quote accuracy, while our unwavering commitment to value ensures no hidden fees or call-out charges. Our transparent approach is a testament to our integrity.
Frequently asked drainage questions in Lewisham
Do your drain engineers in Lewisham provide a guarantee?
Our drainage services come with the added assurance of a comprehensive 12-month guarantee. This guarantee reflects our steadfast belief in the excellence of our services, ensuring your long-lasting peace of mind. Rest assured, you'll also experience a warm, friendly, and trustworthy service on the day of your drainage solution in Lewisham.
What is your response time to drainage issues?
Our unwavering commitment to accessibility means you can easily reach us whenever the need arises. With our same-day service and lightning-fast response to drainage emergencies, you can rely on us to be there precisely when you need assistance the most. Don't hesitate – dial 0208 050 2707 to connect with one of our seasoned drainage engineers and discuss your concerns.
Is there a call out charge for your drainage services?
At our core, transparency and customer satisfaction drive us. That's why we've abolished call-out charges for our services. Our commitment to providing highly competitive quotes ensures you receive top-notch service without any unexpected fees in Lewisham.
Contact Bromley Plumbers Ltd
When you require assistance with a blocked drain or any drainage issue, our seasoned team is here to help. Simply dial 0208 050 2707 to schedule a visit from one of our expert drainage engineers in Lewisham.