Professional plumbing support
Arrange a call back
"*" indicates required fields
No call out charge or hidden fees
Tired of dealing with plumbing headaches? You're not alone. At Bromley Plumbers, we've assembled a team of highly skilled plumbers in Westerham who are more than capable of handling jobs of any magnitude or difficulty. With over 100 years of dedicated service, we've garnered a wealth of experience by helping customers with their plumbing needs. Simply reach out to us at 0208 050 2707 to request a professional plumber in Westerham, and we'll swiftly respond to resolve your issue, enabling you to resume your regular routine. All our services are competitively priced for your peace of mind.
Recommended plumbers
in Westerham
Our name is synonymous with top-notch workmanship. Take a moment to delve into our
customer reviews to learn more about the difference we've made to their properties.
Plumbing services in Westerham
Our skilled team offers a diverse range of quality plumbing services, tackling issues of any magnitude in Westerham. With our friendly, reliable, and honest approach, we provide our customers with the peace of mind that their plumbing problem is being handled by seasoned professionals.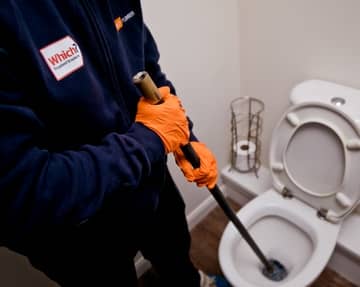 Whether your toilet is broken, blocked, or leaking, our team is ready to provide efficient solutions that will restore your Westerham property in no time. We understand the urgency of such situations and will promptly arrive with the expertise required to fix your toilet woes.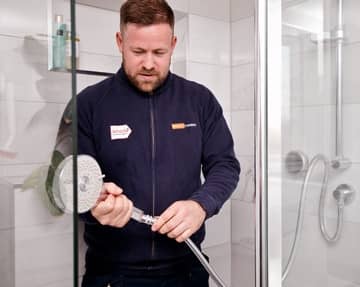 Leaking or broken showers can be a major annoyance, disrupting your fresh start to the day. But worry not, our team is well-equipped to tackle these issues swiftly and minimise any disruptions. From addressing minor leaks to investigating and resolving blockages, we have the expertise to tackle all your shower-related problems.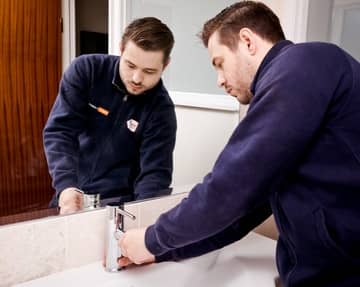 Dealing with a blocked sink? Our expert plumbers are here to lend a hand. We understand the importance of a functional sink to your daily routine, and we'll work diligently to clear any blockages and restore its proper functionality. Trust us to identify the issue and provide a convenient solution to get your sink back up and running.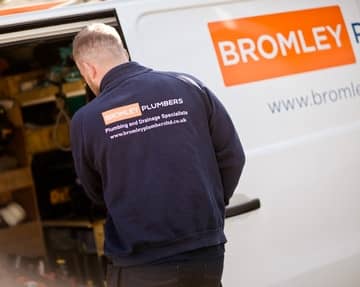 When it comes to soil stack installation, repair, or replacement, rely on our team for dependable services. We'll bring your plumbing system back to working condition so waste can be removed quickly. If you're facing a blockage in your existing stack, our experts will efficiently clear it using their expertise.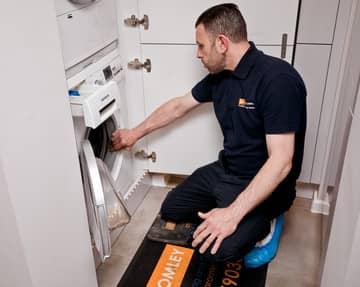 Washing machine installation
Take the hassle out of installing your new washing machine by letting our team handle it for you. Our professionals will expertly install your appliance, saving you time and effort. Enjoy the convenience of an expert installation service that ensures your washing machine is set up correctly.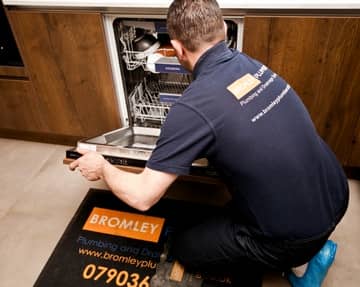 Experience the benefits of a new dishwasher sooner with our prompt installation service. Our team will efficiently handle the plumbing process, minimising any delays. Let us take care of the installation, ensuring that your dishwasher is up and running smoothly in no time.
Request a plumber in Westerham
Struggling with a plumbing issue? Let our experts take the hassle away! Contact us, and we'll arrange for one of our experienced plumbers to get your problem sorted in no time. Call
0208 050 2707
or fill out our form today – don't wait any longer!
Expert leak and pipe detection in Westerham
If you're dealing with a water leak dilemma in Westerham, fret not. Bromley Plumbers has your back. As the trusted provider of plumbing services in the area, our team of expert plumbers excels in swiftly and accurately locating the source of leaks within your property. We understand the disruption and concern that water leaks and burst pipes can bring, including potential damage to your valuable possessions. That's why we offer a specialised leak and pipe detection service, designed to relieve your stress and enable our team to promptly execute the required repairs. Trust us to handle your plumbing woes with utmost professionalism.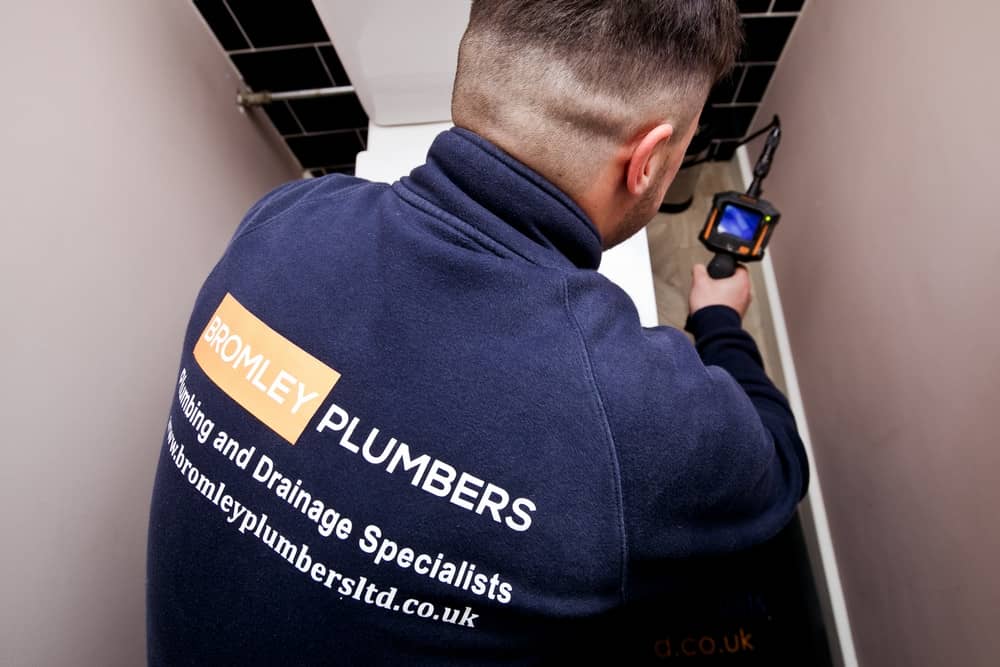 Why choose us as your plumber in Westerham?
With Bromley Plumbers Ltd, you can rely on our team's extensive experience of over 100 years. We have the necessary expertise to handle any plumbing issue in Westerham to a high standard. As a family-run business, we value reliability and trust, ensuring that we deliver a service you can depend on.
We understand the importance of prompt assistance when it comes to plumbing emergencies. That's why we offer 24/7/365 availability, ensuring that our highly skilled and experienced plumbers can provide rapid solutions. With us, you can have peace of mind knowing that your plumbing problems will be addressed quickly and efficiently.
At Bromley Plumbers, we take pride in our team of knowledgeable professionals who possess in-depth understanding of all aspects of plumbing. We are adept at swiftly diagnosing issues and providing lasting solutions. Feel free to approach us with any questions or concerns you may have about your plumbing system—we're here to help.
Transparency and honesty are the cornerstones of our approach. We firmly believe in providing our customers with upfront and straightforward pricing, ensuring there are no surprises when it comes to billing. Our fixed price guarantee gives you the confidence that the quote we provide is accurate, delivering the best value for your hard-earned money.
Frequently asked plumbing questions in Westerham
Do your plumbers in Westerham provide a guarantee?
We believe in the quality of our work, which is why we offer a 12-month guarantee on all services provided by our plumbers in Westerham. We want our customers to be fully satisfied with the solutions we deliver, and this guarantee serves as a testament to our commitment to your happiness. If any problems arise within the guarantee period, we will act promptly to ensure they are sorted out to your satisfaction.
What is your response time to plumbing issues?
We understand that speedy resolution is crucial when it comes to plumbing issues. That's why we guarantee a same-day response to provide assistance promptly. Our team is available 24/7, ensuring that expert help is just a phone call away on
0208 050 2707
. With our unwavering commitment to customer satisfaction, we strive to deliver prompt support whenever you encounter plumbing problems.
Is there a call out charge for your plumbing services?
We prioritise fairness and transparency in our pricing. Our valued customers can trust that there are no call out charges or hidden fees associated with our services. Whether it's a routine appointment or an urgent 24/7 emergency, we are dedicated to providing superior value for money, ensuring you receive excellent service without any unexpected costs.
Contact Bromley Plumbers Ltd
Don't let plumbing problems linger. Contact our expert plumbers in Westerham for swift and professional solutions. Take the first step towards resolving your plumbing issues by calling us today at
0208 050 2707
. Our qualified team is well-equipped to handle issues of all sizes.