Rapid support for blocked drains in Dartford
Arrange a call back
"*" indicates required fields
No call out charge or hidden fees
Blocked drains in Dartford
With 100 years of experience under our belt, we've mastered a diverse range of properties, making us primed for any challenge. Trust us to bring lasting, positive drainage solutions to your Dartford property. As a proud family-run enterprise with skilled engineers, we take on issues with precision and use local insights to refine our approach.
Efficiency, experience, and excellence – these are the qualities that set us apart when fixing blocked drains in Dartford.
Plumbers for drains in Dartford
Bromley Plumbers Ltd also takes pride in being Dartford's leading plumbing service. Our adept team excels at handling plumbing tasks of all sizes, offering competitive rates and optimal solutions. Satisfied clients vouch for our commitment.
From leak detection to burst pipe repair, we're your experts. Quick fixes are our speciality. Call 0208 050 2707 to bring a seasoned plumber to your Dartford property. Plumbing peace guaranteed.
Local drainage in Dartford
What makes our drainage services stand out? Our unmatched understanding of Dartford. When it comes to comprehending the drainage systems in this area, we excel. With vast hands-on experience resolving drainage issues in a variety of properties, from Victorian and Edwardian classics to modern buildings, rest assured we'll expertly unblock your drains in Dartford.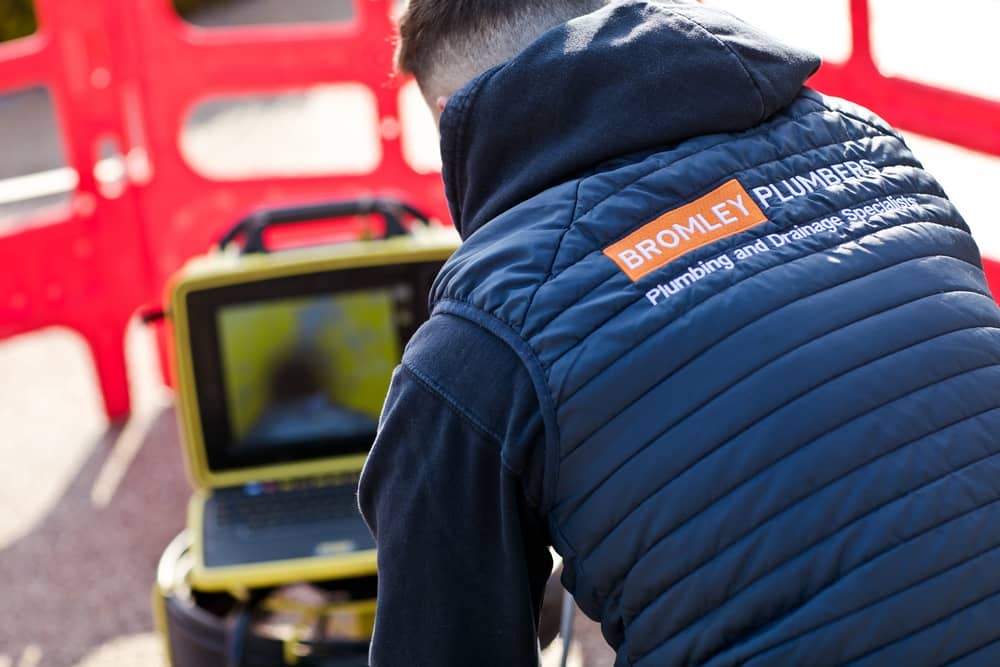 In need of a drainage engineer?
Dial 0208 050 2707
to efficiently look at your blocked drain in Dartford.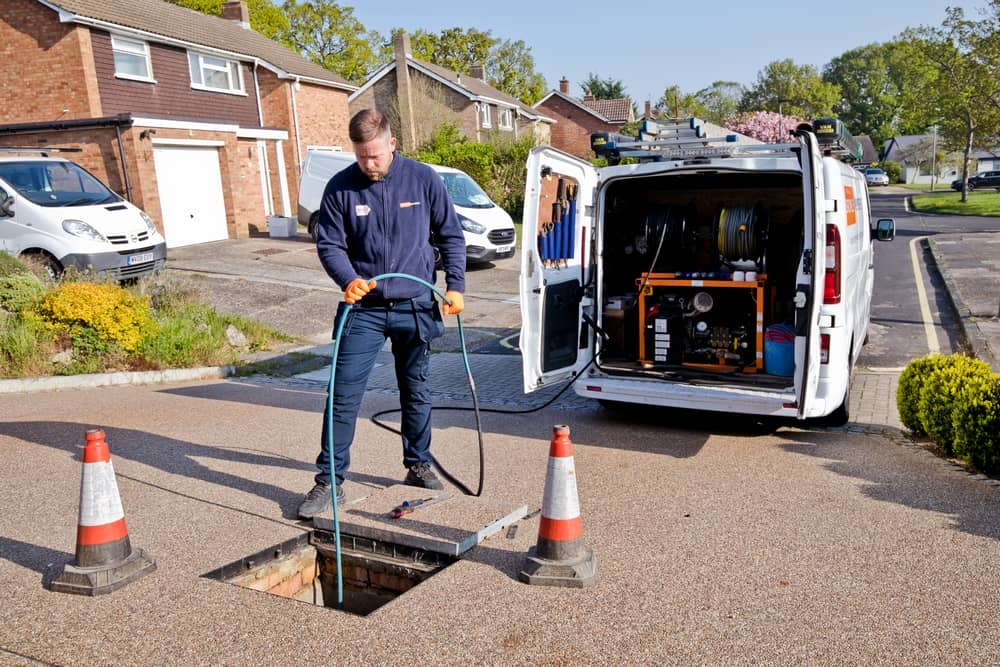 CCTV drainage in Dartford
Discover the convenience of our comprehensive CCTV drain surveys. Armed with advanced technology, we conduct thorough inspections by deftly navigating a specialist camera through your property's pipework. This reveals damage, roots, blockages, or even signs of rodent intrusion. Swiftly gathering this vital info lets us bypass lengthy diagnostics.
Your peace of mind is then assured with a detailed CCTV survey report that provides expert assessment of your drains' integrity, cleanliness, and efficiency.
Drainage services in Dartford
At Bromley Plumbers, we're your go-to drainage experts. With our team of highly qualified drainage engineers, we're here to swiftly tackle any drain dilemma, from pesky sink blockages to frustrating toilet troubles. Our mission is clear: we take charge, so you don't have to.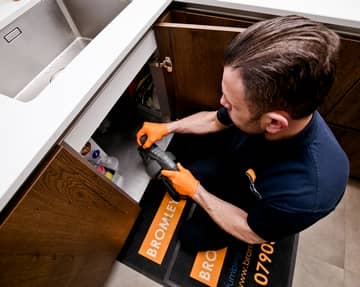 Blocked sinks disrupting your daily routine? Our drain unblocking experts are on the case, ensuring your kitchen or bathroom sink is back in action pronto.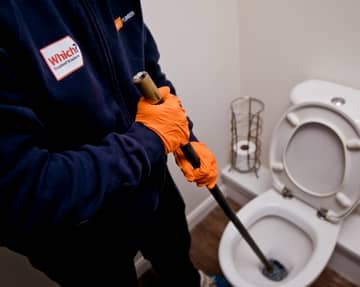 Blocked toilets can turn any day upside down. Fear not, our dedicated team responds at lightning speed to resolve this urgent issue, minimising disruptions in your Dartford home.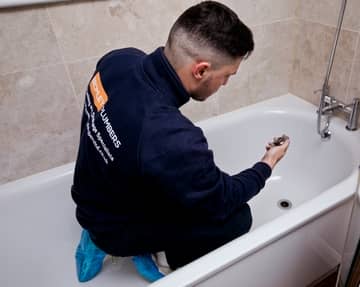 Overflowing drains can spell disaster for your property. Our efficient team identifies and fixes blockages of all sizes, ensuring your property remains safe and sound.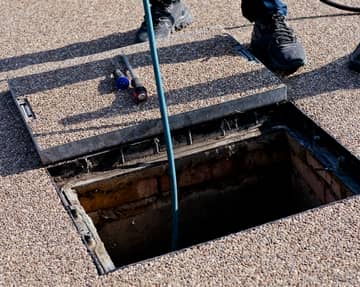 When other methods fall short, our high-pressure jetting unit swoops in for the rescue. Stubborn blockages or major drainage issues don't stand a chance. We get the job done promptly, ensuring your drains flow freely once again.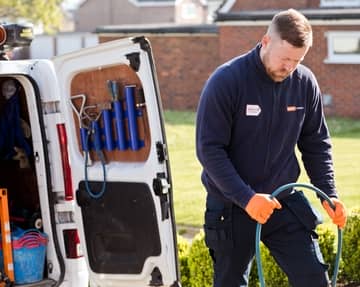 Our professional drain cleaning service keeps your drains in top shape. We tackle early-stage obstructions before they become major problems, ensuring optimal drain function and preventing potential blockages.
Protect your property from unwanted rodent intrusions through your drainage system. Our skilled team uses CCTV drain surveys to detect rodent activity, addressing the issue effectively. If needed, we install specialist rat blockers for your peace of mind.
Request a drainage engineer in Dartford
Prepared to optimise your blocked drain? To arrange for a drainage engineer in Dartford to visit your location, call
0208 050 2707
or fill out our form.
Why choose us as your drainage company in Dartford?
With over 100 years of combined experience, our team swiftly unblocks drains and restores your drainage system to its optimal state.
Responsive We're here whenever you need us, ready to provide timely assistance and reduce disruptions caused by drainage issues.
Our team boasts in-depth knowledge of drainage systems and the common problems they face. Our team's in-depth knowledge of drainage systems allows us to diagnose and fix problems with precision.
We believe in a straightforward and honest approach. Our fixed price guarantee means no hidden fees or call-out charges.
Frequently asked drainage questions in Dartford
Do your drain engineers in Dartford provide a guarantee?
Absolutely! We offer a reassuring 12-month guarantee, reflecting our confidence in the quality of our services.
What is your response time to drainage issues?
Our rapid response times set us apart. With our same-day service, you can count on us to be there when you need us the most. Ready to experience top-notch drainage services in Dartford? Contact Bromley Plumbers at
0208 050 2707
to arrange a visit from our expert drainage engineers.
Is there a call out charge for your drainage services?
No, we've eliminated all call-out charges. Our transparent pricing ensures you receive the best service without unexpected fees.
Contact Bromley Plumbers Ltd
For a visit from an expert drainage engineer in Dartford, call 0208 050 2707. Our experienced team is ready to swiftly respond to your blocked drain or drainage issue. Your satisfaction and peace of mind is our top priorities.