Professional plumbing support in Lambeth, SE1
Arrange a call back
"*" indicates required fields
No call out charge or hidden fees
Welcome to Bromley Plumbers, your trusted choice for fast and professional plumbing services in Lambeth. Whether you're dealing with plumbing issues at home or in your commercial premises, our skilled team can provide reliable solutions. And, with our renowned attention to detail and extensive expertise, we guarantee exceptional service every time.
Recommended plumbers
in Lambeth, SE1
At Bromley Plumbers, we take pride in our reputation for delivering top-quality work.
Our commitment to excellence has earned us a loyal customer base and numerous
positive local reviews, especially across Lambeth.
Local plumber in Lambeth, SE1
With its diverse range of housing, from period properties to modern developments, we've covered most plumbing needs in Lambeth, from new building fitouts to restorative works right across the borough. Sadly, many older properties here have fragile pipework that requires extra care. Our plumbers are well-versed in handling the challenges posed by antiquated infrastructure and fixing it expediently.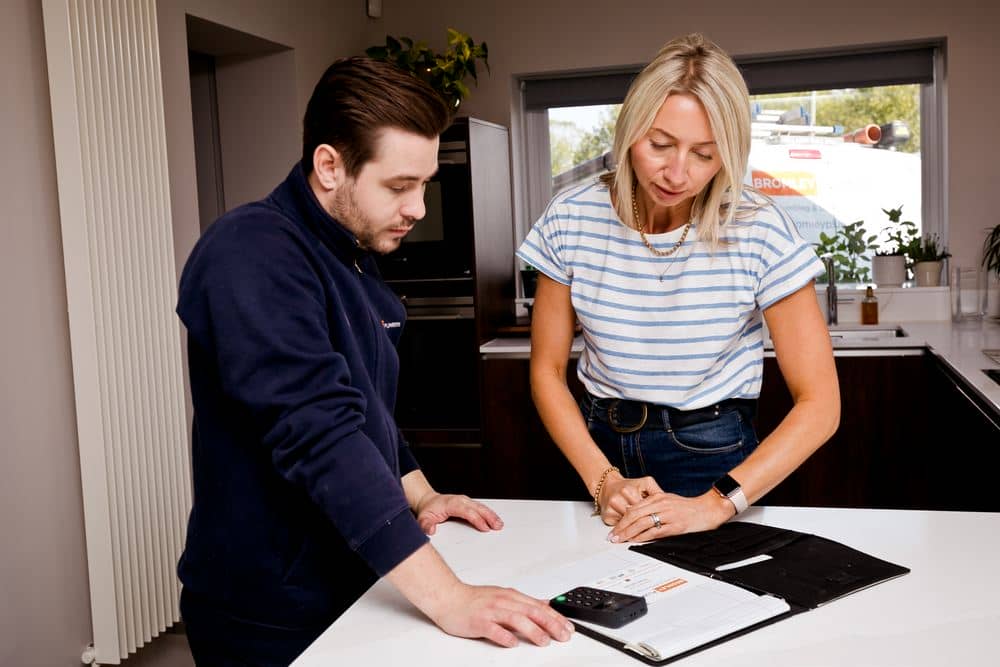 Need professional plumbing assistance in Lambeth, SE1?
Call 0204 579 2947
to request a plumber in Lambeth, SE1.
Plumbing services in Lambeth, SE1
We cover all manner of plumbing issues in SE1 from burst pipes to installing a whole new bathroom. Our team is committed to arriving on time, leaving your premises tidy after each visit, and providing the best service at the best price.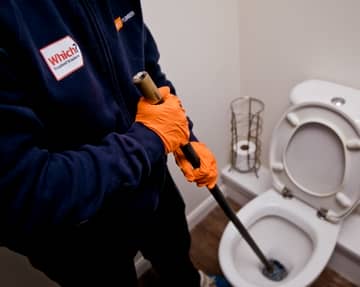 Whether it's repairing a faulty flush or installing a new toilet, we have the expertise to ensure your loos are functioning properly and hygienically, just as they should.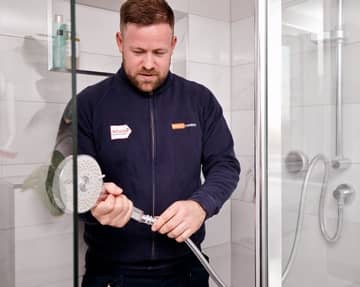 Trust our skilled team to install or replace your shower, delivering a seamless and invigorating showering experience, whether it's a plumbed-in or an electric shower. We're also happy to offer recommendations for the best power showers on the market.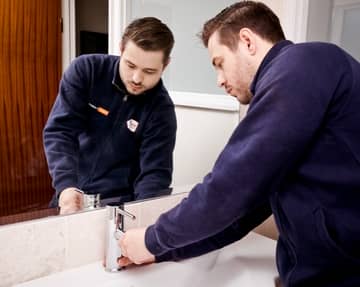 With over 100 years' expertise installing – and unblocking – sinks, we know just how frustrating a blocked or slow draining sink can be. Our hands-on team will soon have your water flowing again, with handy tips and suggestions for keeping it that way. And if we need to work alongside your joinery company to install a new basin or sink, we're always a cooperative and willing partner.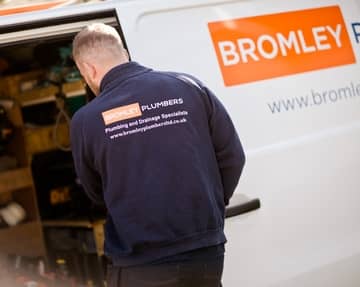 Bromley Plumbers is renowned for its expertise in soil stack installations and removals. We work to local water company guidelines for connecting to the mains and, with a no-fuss attitude, we're quick to resolve sewage and foul waste blockages.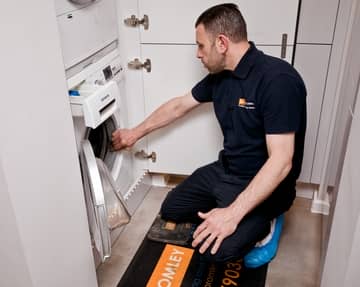 Washing machine installation
We've probably fitted more washing machines in Lambeth than anyone else! Our installation team ensures a hassle-free laundry operation to keep washday blues at bay.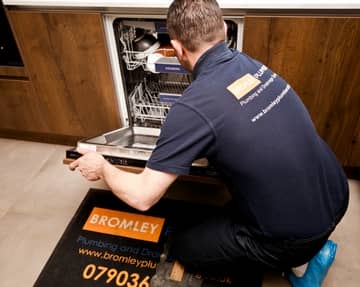 No one seems to want to be without a handy dishwasher these days. From homes to offices, we offer seamless dishwasher installations designed to get your new appliance into action on the day its delivered.
Responsive emergency plumbers
When emergencies strike, our highly responsive emergency plumbers are ready to spring into action. We fully understand the importance of a quick response to minimise property damage and prevent disruptions to your home or office. Count on Bromley Plumbers to swiftly and effectively handle any plumbing emergency, ensuring peace of mind and a swift resolution.
Request a plumber in Lambeth, SE1
Call us today for a quote for all your plumbing needs in SE1. Call
0208 050 2707
or complete the online form to arrange a visit to your Lambeth property.
Expert leak and pipe inspection in Lambeth, SE1
In addition to our plumbing services, Bromley Plumbers also offers expert drainage solutions in Lambeth. From drain cleaning to drain repairs and installations, we use the most advanced techniques and equipment to address any drainage issue. Trust us to keep your drains flowing smoothly and maintain the integrity of your plumbing system.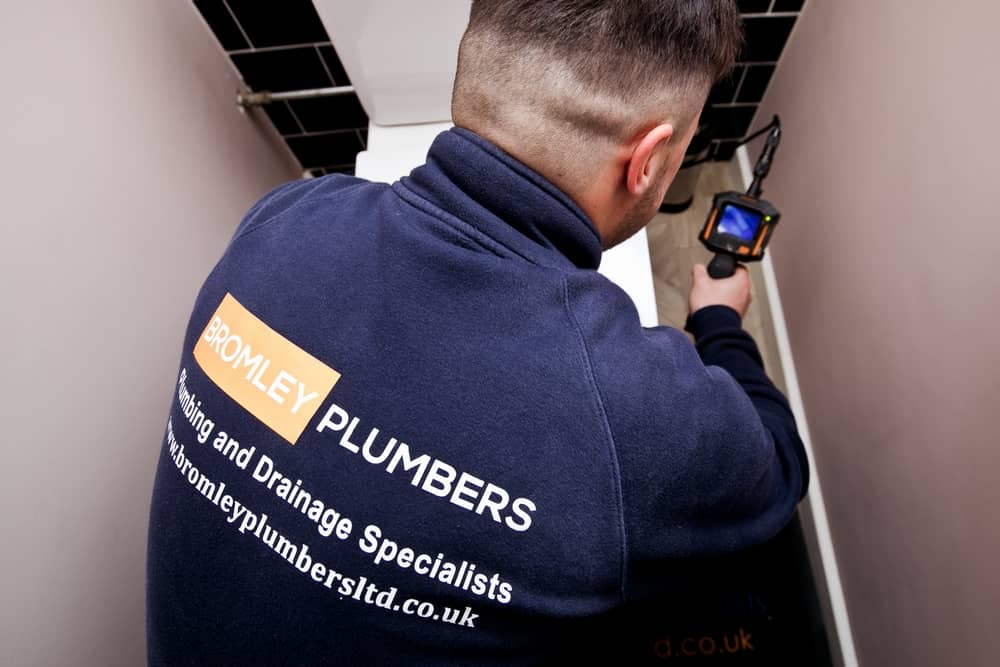 Why choose us as your plumber in Lambeth, SE1?
With 100 years' experience, our family-run company has a wealth of knowledge for dealing with all plumbing issues. We've usually seen it before… and promptly fixed it, particularly in Lambeth. We respect your home as if it was our own and thrive on repeat business from satisfied customers.
We know you often need a plumber in a hurry and that's why we launched our rapid response service. If your pipes are haemorrhaging water faster than Niagra Falls, you'll appreciate our very speedy callout.
Our expert plumbers are highly trained and fully up to date with the latest industry guidelines. We invest in continuous professional training and consistently monitor plumbing regulations to ensure our work always meets and exceeds industry standards.  
There are no hidden extras or nasty surprises with our quotes. This may sometimes mean our prices look higher but that's our real bottom-line. Unlike many competitors we don't add on charges for additional works as a job unfurls but rather aim to list everything that's required from the outset, giving a clear indication of what's involved up front.
Do you provide a guarantee?
All our work is guaranteed for 12 months. You can be fully confident in our services and can enjoy peace of mind for many years to come.
What is your response time to plumbing issues?
Our same-day rapid response service is bookable with a quick call to our dedicated line on
0208 050 2707
. We aim to get to you as quickly as possible, keeping any disruption to the absolute minimum.
What is the call-out charge for your plumbing services?
Good news. There is no call out fee, including for our emergency services. We are totally committed to helping local homeowners quickly resolve plumbing issues at the most competitive rates.
Contact Bromley Plumbers Ltd
Call us today on 0208 050 2707 to book quote or to arrange visit to view your plumbing issues. We guarantee a friendly and qualified response to all your needs in Lambeth.