Professional plumbing support
Arrange a call back
"*" indicates required fields
No call out charge or hidden fees
In need of reliable and professional plumbing services in East Dulwich? Bromley Plumbers have more than 100 years of experience within our team. We're equipped to provide the ideal solution for your needs at the best possible price. Our local plumbers have worked throughout East Dulwich, helping countless customers with their plumbing requirements. You can rely on us for plumbing solutions with a rapid response. We're here to help you with any issue, whether you need a plumber in East Dulwich to find leaks, fix burst pipes, or install appliances. Call 0208 050 2707 to request expert assistance today.
Recommended plumbers
in East Dulwich
Our services have gained a stellar reputation across East Dulwich for their quality and convenience. Experience why we've become the go-to plumbers in this area by reading our glowing customer reviews!
Plumbing services in East Dulwich
Are you in need of plumbing assistance in East Dulwich? We are experts in the field and can provide a range of quality services to address any issue, big or small. Our team is highly professional, friendly, reliable, and honest, so you can rest assured knowing that your plumbing problem is in good hands. We pride ourselves on providing an excellent customer experience from start to finish. We will arrive on time and work efficiently to get the job done right. Plus, you can trust that our team will leave your home or business as clean as we found it. We can assist with: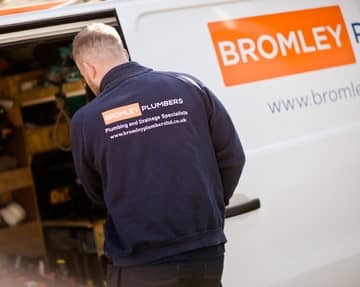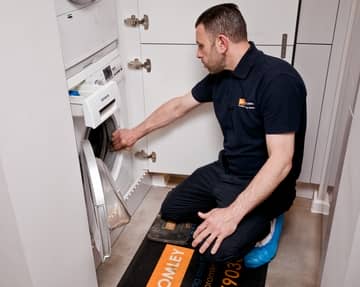 Washing machine installation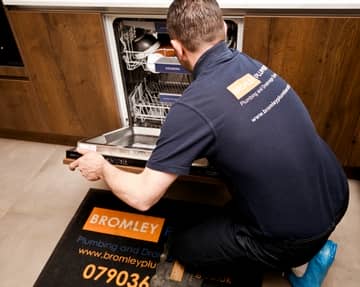 Request a plumber in East Dulwich
Take the stress out of plumbing issues and arrange a visit from one of our East Dulwich plumbers. Simply call
0208 050 2707
or complete our contact form for a quick response!
Expert leak and pipe detection in East Dulwich
Are you dealing with a water leak or burst pipe in your East Dulwich property? Our plumbers can quickly and efficiently locate the source of the leak and provide a professional plumbing solution to fix the issue. We understand how disruptive water leaks and burst pipes can be and we are here to help take the stress out of the situation. With our expert leak and pipe detection service, you can rest assured that your East Dulwich property is in good hands. Let us address the issue and avoid any further damage or disruption.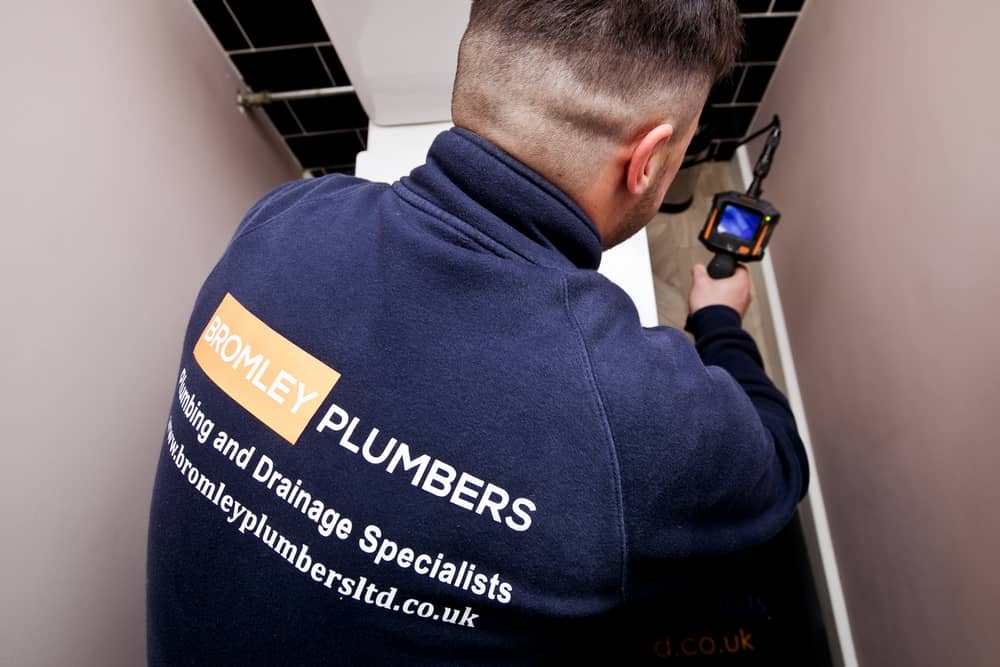 Why choose us as your plumber in East Dulwich
We are a family-run business with extensive plumbing experience that you can rely on. With more than 100 years of experience within our team, Bromley Plumbers Ltd possesses the expertise needed to fix any plumbing issue in East Dulwich to a high standard.
We can send a plumber your way when you need one most. Plus, our team provides a rapid response and highly effective solution, allowing you to get back to your life as quickly as possible.
We're proud of our knowledge of the plumbing issues that can affect properties in East Dulwich. Our team has the skills to resolve these quickly and to provide a lasting solution. We're the knowledgeable, approachable plumbers you need.
At Bromley Plumbers we believe that transparency is key. That's why we provide a clear and honest approach to pricing, with no call out charges and no hidden fees. Plus, we offer a fixed price guarantee so that you can be sure that the price we quote is accurate and provides the best possible value for your plumbing job.
Frequently asked plumbing questions in East Dulwich
Do your plumbers in East Dulwich provide a guarantee?
Yes, we provide a 12-month guarantee to give you peace of mind that the job has been carried out professionally and effectively.
What is your response time to plumbing issues?
We do everything we can to provide a same-day response so that you aren't kept waiting. We have an experienced team of professionals on call so your queries can be handled promptly. Contact us today on 0208 050 2707.
Is there a call out charge for your plumbing services?
Our customers in East Dulwich can always trust us to provide the best value when it comes to plumbing services. We don't charge a call out fee, even for our emergency service – we're committed to delivering expert assistance with no extra cost!
Contact Bromley Plumbers Ltd
Need a plumbing expert in East Dulwich? Arrange your visit today by calling 0208 050 2707. Our fully qualified and experienced team is available for all manner of repairs, from minor to major issues. We provide prompt services throughout the local area!
Where have our plumbers helped customers in East Dulwich?
Local residents can rely on our expert plumbers in East Dulwich for a reliable solution to their issue. We've worked throughout the area, including on roads like:
Blackwater Street
Talbot Road
Mount Adon Park
Green Dale
Overhill Road
Dovedale Road
Ferris Road
Spurling Road
Dunstan's Grove
Oakhurst Grove
Wellington Mews
The Gardens
Hindmans Road
Goodrich Road
Beauval Road
Pellatt Road
Dovercourt Road
Crebor Street
Colwell Road
Jennings Road
Homestall Road
Railway Rise
North Cross Road
Pytchley Road
Abbotswood Road
Melford Road
Crystal Palace Road
Piermont Road
Lytcott Grove
Albrighton Road
Charles Talbot Mews
Upland Road
Bawdale Road
Heber Road
Ulverscroft Road
Great Spilmans
Chesterfield Grove
Underhill Road
Barry Road
Rodwell Road