More than 100 years of combined experience
Arrange a call back
"*" indicates required fields
Expert Plumbers in Bromley
If you need professional help with a plumbing issue, you can rely on our plumbers in Bromley. Our team is knowledgeable and highly-skilled, drawing on more than 100 years of combined experience with plumbing problems of all types and sizes. As well as support with general plumbing, we offer a responsive emergency plumbing service for any urgent issues affecting your  property and can help with a wide range of drainage issues. From Beckenham Lane near the town centre through to Penshurst Green, we've worked within countless local properties, providing rapid-response plumbing solutions that address the root cause of issues. Call 0208 050 2707 to request a professional plumber.
Highly Recommended plumbers
Our plumbers are experienced, knowledgeable, and approachable – we're the team you need
if you're experiencing plumbing issues. Don't just take our word for it, hear from
those who know us best – our previous customers! We're proud of the quality of our work and
of the reviews we've received from customers.
Your local plumbing service
Our professional plumbers can't be beaten when it comes to their knowledge. We've worked in the Bromley area for years and have gained extensive hands-on experience by working in a wide range of different property types. Whether your property is Victorian, Edwardian or a modern new build, we will be able to effectively diagnose and address your plumbing problem. We also have a strong track record working within the 1920s properties which make up much of the housing stock in areas such as Shortlands and Bickley. Choosing a local plumber from our team also ensures that they're familiar with any issues associated with your home's Thames Water supply, providing further peace of mind.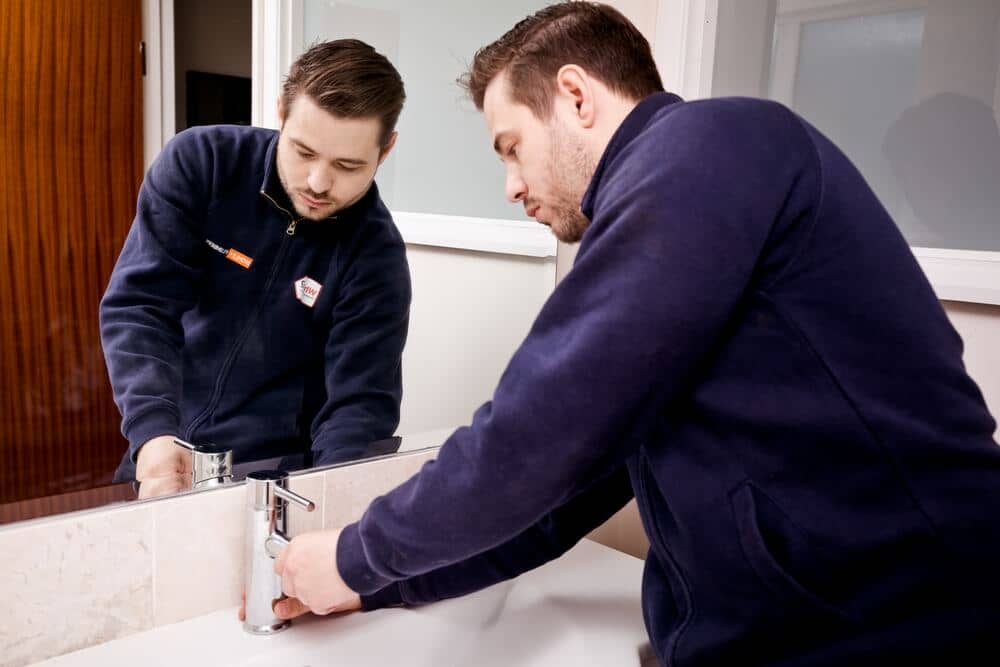 Explore our plumbing services
 Some of the common areas our friendly, reliable plumbing services cover include: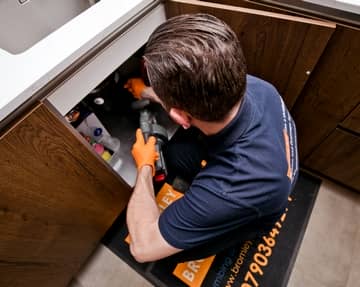 We can provide a rapid response to burst pipes that prevents additional damage from being caused within your home  and eliminates the risk of flooding.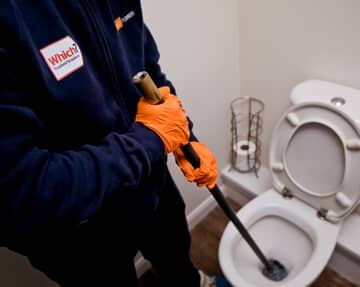 Leaks, blockages, overflows – we're here to help with all these toilet issues and more. Let our team minimise the disruption within your property.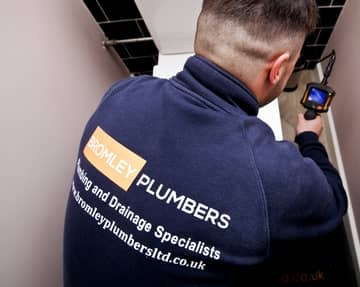 Our expert pipe and leak detection service lets us find the source of the issue so that we can gain access and provide a lasting solution.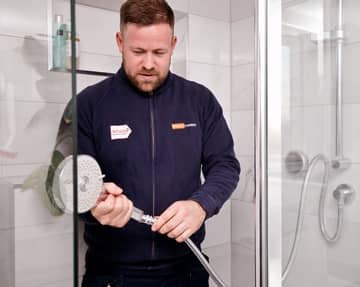 Broken showers stop you from starting the day the way you want to. We understand how frustrating this can be and will swiftly return your shower to working order.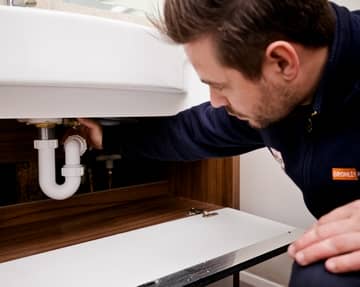 We can unblock sinks so that your kitchen or bathroom can function fully again. We'll be on hand to help you return to your daily routine in no time.
From replacements through to repairs and clearing blockages, our team can handle any issues with your soil stack, allowing waste to leave your property effectively.
Washing machine installation
We can plumb in your new washing machine, giving you peace of mind that it has been installed by an experienced professional.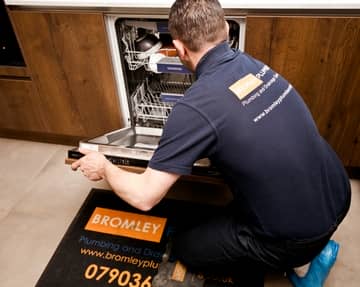 Our convenient installation service takes the hassle out of setting up a new dishwasher. We'll have your new appliance up and running in no time.
We provide the plumbing solutions you property deserves. Call 0208 050 2707 or complete our form to arrange a visit from an expert plumber.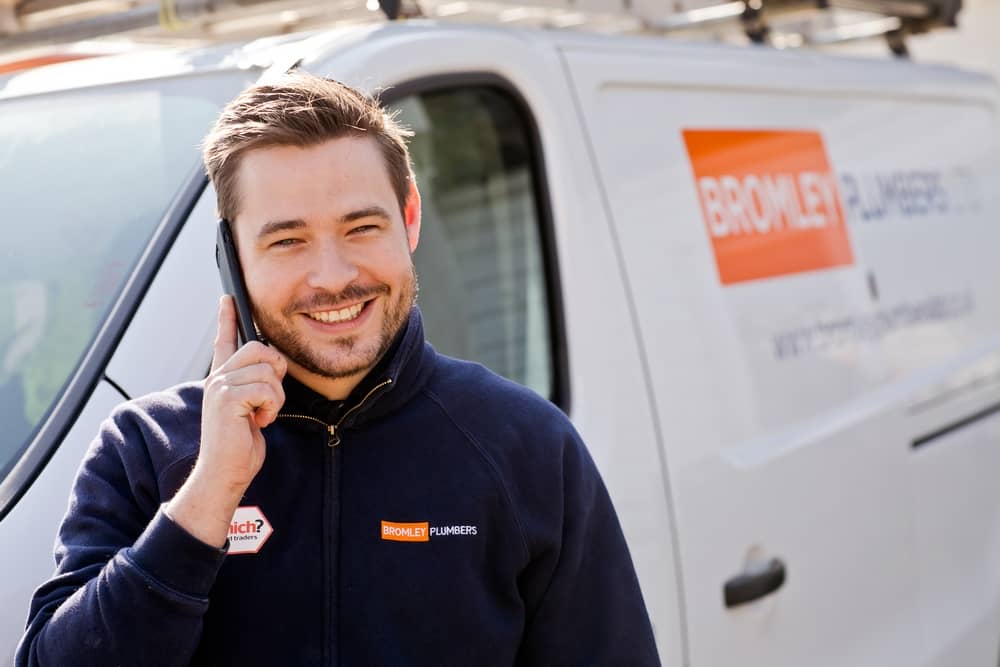 responsive emergency plumber
We have excellent availability when you have a plumbing emergency. From burst pipes and water leaks through to overflowing toilets and blocked sinks, our team provides a rapid response to emergencies involving your plumbing system. When they call Bromley Plumbers Ltd, our customers know that we will have arrived on time, ready to provide a lasting solution.
If you have a blocked drain, you can rely on our drainage engineers to provide a hassle-free solution. As well as unblocking your drainage system, we can carry out thorough CCTV drain surveys to locate any other issues and determine how to address them. Plus, we offer a specialist service for customers with rodents in their drains, drawing on our experience to prevent the problem recurring.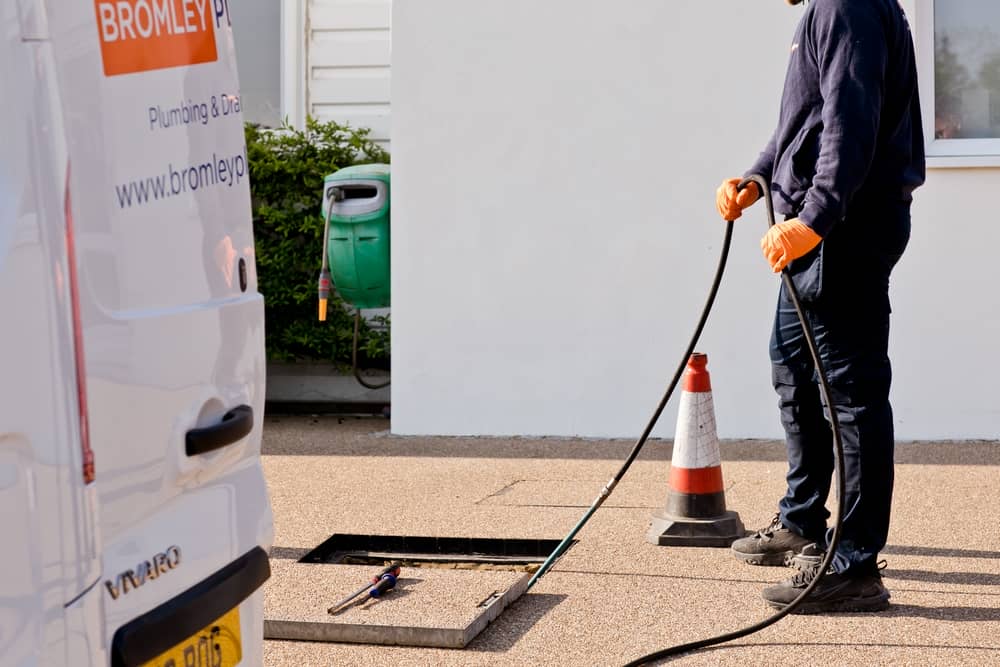 Why choose Bromley Plumbers Ltd as your plumber?
We're a family-run business  – our team have 100 years of combined experience. Customers can rely on our plumbing expertise to solve their issue promptly and professionally, and to maintain the highest possible standards.
Our team understands the importance of a quick response. We're available in a hurry, allowing our customers to reach us when they need our assistance. You can depend on us to arrive quickly and provide an effective solution to plumbing issues of all types and sizes. 
We know Bromley and its plumbing systems better than anyone else. From emergencies such as burst pipes through to clearing drain blockages, our expert plumbers have the skills and knowledge that are needed to help our customers effectively.
There are no hidden costs or call out charges when you work with us. Our transparent approach ensures that all our customers receive the best possible value for money and know exactly what price they'll pay for our services. You can have total confidence in the accuracy of our quotes.
Frequently asked plumbing questions
Do your plumbers provide a guarantee?
Yes, at Bromley Plumbers Ltd we provide a 12-month guarantee on our plumbing services. We care about our customers and want them to feel confident in the work that we carry out for them. Our guarantee ensures that you receive lasting peace of mind as well as a friendly plumbing service on the day of your issue.
What is your response time to plumbing issues?
There's nothing worse than being kept waiting when there's a plumbing issue within your  home. Our team knows this and provides a same-day service, as well as the urgent response our customers require when there's a plumbing emergency. We have excellent availability for emergency plumbing, meaning you can always speak to one of our plumbers on 0208 050 2707.
Is there a call out charge for your plumbing services?
You'll be pleased to hear that there is no call out charge when you choose to work with Bromley Plumbers Ltd. No matter when you need us, we'll provide the best possible value for our plumbing services. This takes the stress out of the process and ensures you're paying a highly competitive price.
Contact Bromley Plumbers Ltd
Call 0208 050 2707 to arrange a visit from an expert plumber in Bromley. Our team of fully-qualified plumbers will be happy to provide a quick response to plumbing issues of all sizes.