Professional plumbing support
Arrange a call back
"*" indicates required fields
No call out charge or hidden fees
Need a plumbing job done in Blackheath? Bromley Plumbers has been helping customers with their plumbing needs for over 100 years. With a team of experienced and professional plumbers, we are equipped to handle any size or complexity of job you might have. We pride ourselves on providing the best possible service at the best possible price. Whether you need help finding a leak, fixing burst pipes, or installing a dishwasher, we are here to assist you. We know that, when you have a plumbing problem, you need it fixed fast. That's why we offer rapid response times so that you can get your life back to normal as soon as possible. Call us now on 0208 050 2707 to request a professional plumber in Blackheath.
Recommended plumbers
in Blackheath
Blackheath residents rely on us for top-notch workmanship and unparalleled convenience.
Our customers rave about their experiences with our team.
Check out the reviews yourself to discover why we're the go-to plumbers in this region!
Plumbing services in Blackheath
Our friendly, reliable, and honest service gives our customers the reassurance that their plumbing issue is in expert hands. From the moment we arrived on time through to the successful completion of the job, you'll know that you're working with a highly professional team of plumbers. We will leave your home as clean as we found it, so you can be confident that the only thing you'll need to worry about is enjoying your newly fixed plumbing.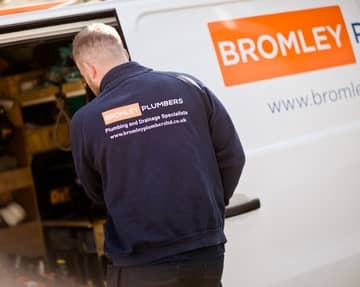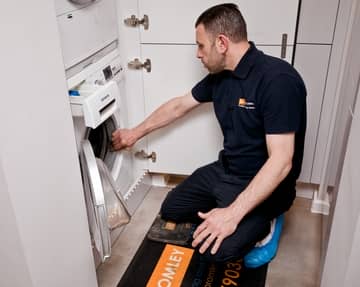 Washing machine installation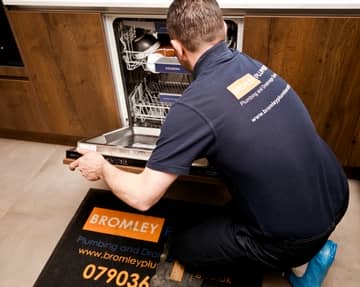 Request a plumber in Blackheath
Don't let plumbing issues take over your day, call to arrange a visit from one of our experienced plumbers in Blackheath and free yourself from the headache. Simply call
0208 050 2707
or complete our form.
Expert leak and pipe detection in Blackheath
Do you have a water leak or burst pipe in your Blackheath property? Our plumbers are experts at quickly and efficiently locating the source of any leaks within your property. We understand how disruptive these issues can be and we will do everything we can to take the stress out of the situation for you. We know how important it is to get the problem fixed as quickly as possible, so we will provide the expert leak and pipe detection service that you deserve. Our professional plumbers are waiting to return your property to normal.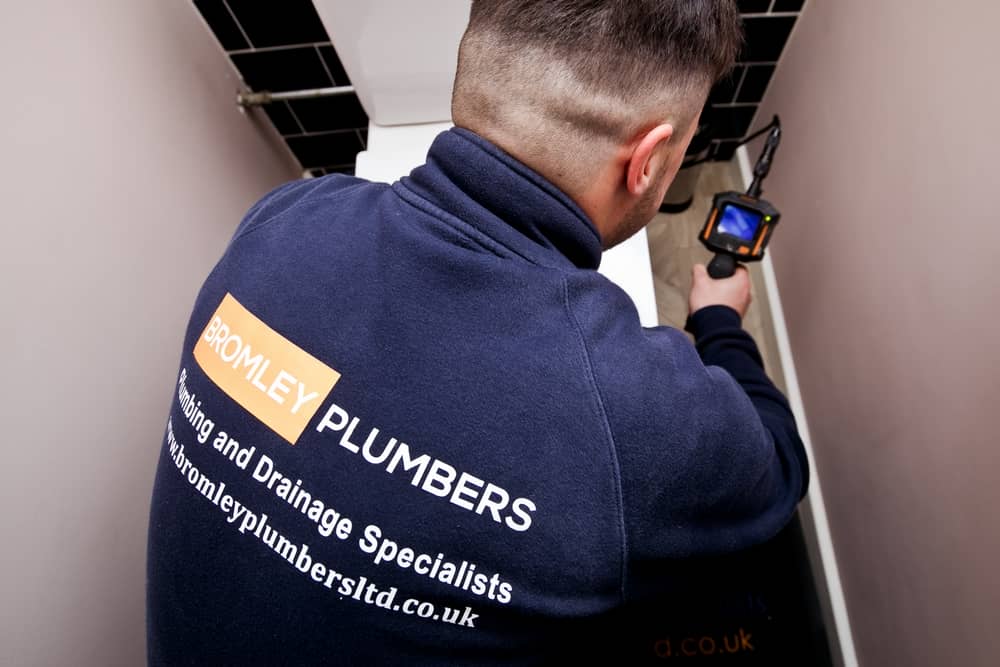 Why choose us as your plumber in Blackheath?
The experienced plumbers on our team are available 24/7 to help you with any plumbing emergency you may have. We have more than 100 years of experience within our team and can fix any plumbing issue in Blackheath to a high standard.
 You can rely on our team to be there when you call, providing a rapid response and a highly effective solution. Our plumbing services provide complete peace of mind.
We pride ourselves on our knowledge and professionalism. We'll take care of your emergency quickly and efficiently so that you can relax and focus on taking care of the other things in your life. We're here for you when you need an expert helping hand.
Transparency and honesty are key to our approach. We provide a clear and upfront pricing policy, with no hidden fees or call out charges. Plus, we offer a fixed price guarantee so you can be sure that the price we quote is the price you'll pay.
Frequently asked plumbing questions in Blackheath
Do your plumbers in Blackheath provide a guarantee?
We do! We offer a 12-month guarantee on all of our work. You can be confident that you're getting a quality plumbing solution that will last.
What is your response time to plumbing issues?
Our team understands the urgency of your needs and is prepared to offer a same-day service to fit you. Calls can be directed to 0208 050 2707 for assistance with your issue.
Is there a call out charge for your plumbing services?
We put our customers in Blackheath first – that's why we don't believe in call out fees for any of our plumbing services, including emergencies. Our commitment is to provide unbeatable value and the highest quality service around!
Contact Bromley Plumbers Ltd
Struggling with plumbing issues in Blackheath? Call 0208 050 2707 to arrange your visit from a highly qualified expert. Our team is available at any time and ensures fast, reliable results – no matter the size of the job!
Where have our plumbers helped customers in Blackheath?
Our experienced team of professional plumbers have been helping the residents of Blackheath with their plumbing needs. From small repairs to large projects, our staff are dedicated to providing top-notch services across roads like:
Webb Road
Vanbrugh Terrace
Duke Humphrey Road
Montpelier Row
Royal Parade
Bennett Park
Blackheath Village
Brigade Street
Pagoda Gardens
Eliot Vale
Priory Park
Combe Avenue
Lawnside
Baizdon Road
Birchmere Row
Nesbit Close
Lee Terrace
Cresswell Park
Orchard Drive
Wemyss Road
Blackheath Vale
Hare And Billet Road
Westcombe Park Road
Prince Charles Road
The Meadway
Talbot Place
Hardy Road
Lee Road
Royal Parade Mews
St Peters Court
Grote's Place
Vanbrugh Park
All Saints Drive
Aberdeen Terrace
Maze Hill
St Joseph's Vale
Paynell Court
Pond Close
Peachum Road
Heath Lane