Rapid support for blocked drains in Beckenham, BR3
Arrange a call back
"*" indicates required fields
No call out charge or hidden fees
Blocked drains in Beckenham, BR3
Our expert team are here to help customers with blocked drains in Beckenham, BR3. With 100 years of combined experience, we can fix drain issues of all sizes so that any disruption is kept to a minimum. From Albemarle Road to Cedars Road, our team have worked throughout Beckenham BR3 to assist customers with their drainage systems. We provide a high-quality service that focuses on identifying the root cause of any issue and providing a lasting solution. If your drain is blocked and you need assistance, call 0208 050 2707 to speak to a drainage engineer in Beckenham. You can rely on our team for a rapid response.
Recommended drainage
engineers in Beckenham, BR3
We're the #1 choice for blocked drains in Beckenham. The quality of our work and the convenience of our services sets us apart, and this can be seen in the reviews that we've received. We're proud of the reputation we've built throughout the local area.
Local drainage in Beckenham, BR3
Our skilled team has worked in Beckenham for years and has developed a detailed understanding of the local area and its housing stock. The variety of different property types in Beckenham, from 1920s and 1930s homes right through to present-day new builds, has allowed us to gain extensive hands-on experience with different drainage systems. Our engineers have a strong track record of identifying drain issues and carrying out effective drain repairs within a wide range of properties. As a result, local customers can be confident that we have the skills to work on their drains effectively and will ensure that Thames Water can continue to supply their properties without obstruction.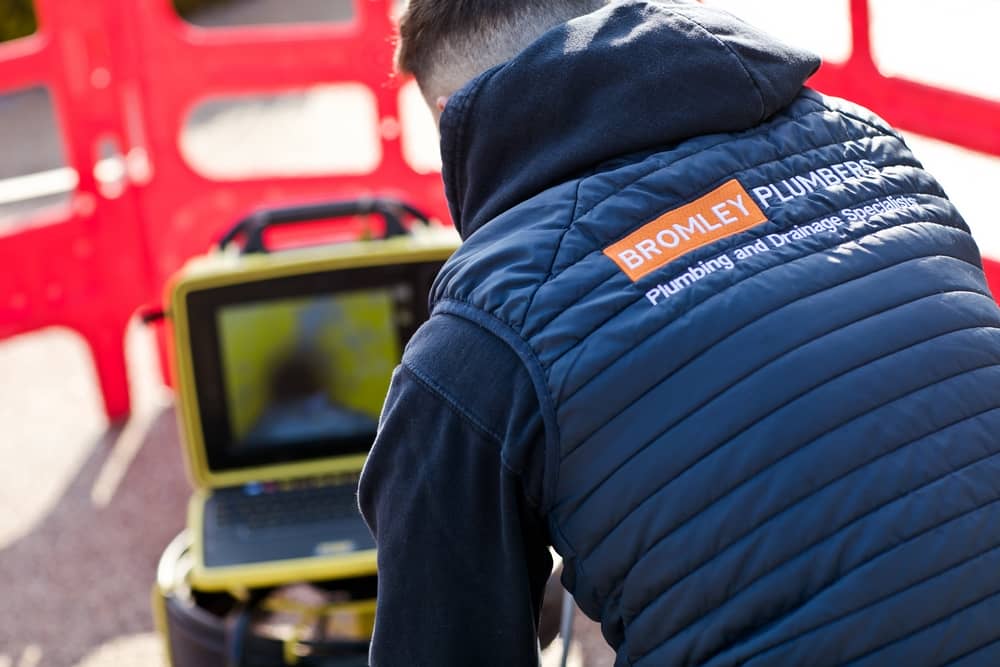 Need assistance with a blocked drain in Beckenham, BR3?
Call 0208 050 2707
to request a drainage engineer in Beckenham, BR3.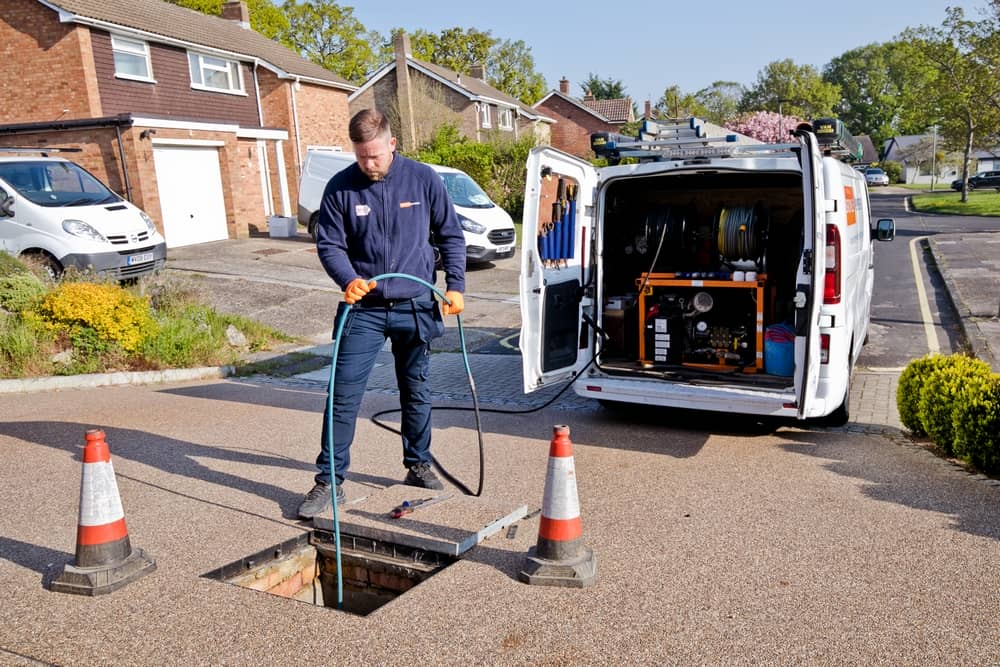 CCTV drainage in Beckenham, br3
Our engineers can carry out a comprehensive CCTV drain survey in Beckenham, BR3 to detect and identify any issues that may be present within your property's drainage system. By inserting a camera into your drain, we can swiftly locate any problems, such as blockages, damage from roots, rodent infestation, and collapsed pipes. This will allow our team to develop an effective solution that clearly addresses the problem. Our CCTV drain surveys allow customers in Beckenham to receive a thorough assessment of the condition of their drainage system, providing complete peace of mind that any issues have been located and accounted for. Our drainage engineers will produce a report to accompany the survey, giving customers peace of mind that the integrity, cleanliness, and effectiveness of their drainage system has been verified by an expert.   
Need assistance with a blocked drain in Beckenham, BR3?
Call 0208 050 2707
to request a drainage engineer in Beckenham, BR3.
Drainage services in Beckenham, BR3
Our drainage engineers have the skills to help customers in Beckenham with all their drain requirements, from blockages through to CCTV surveys. The reliable service we provide gives our customers confidence that the issues with their drains are being handled by an expert team. From start to finish, we strive to deliver the best possible customer experience.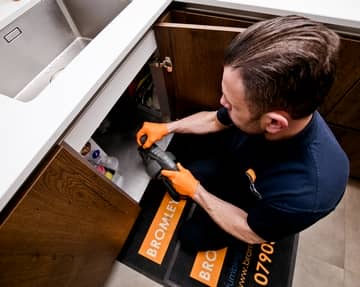 A blocked sink can be extremely frustrating, removing essential functionality from your kitchen or bathroom. We are drain unblocking professionals who can swiftly remove any blockages to return your sink to top condition. We're committed to minimising disruption for our customers.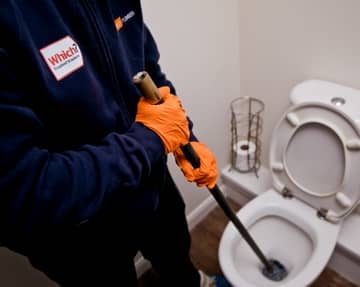 Our team knows that blocked toilets are unpleasant and disruptive. That's why we do everything we can to quickly fix these drainage problems so that your toilet can be returned to normal use. We'll be available to provide an effective solution with minimal delay.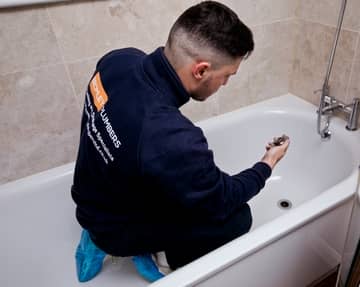 If your drains are overflowing due to a blockage, our team will be able to swiftly locate and fix the problem before any further issues are created. We can efficiently adapt to blockages of all sizes so, when you need a quick response to an overflowing drain, call us.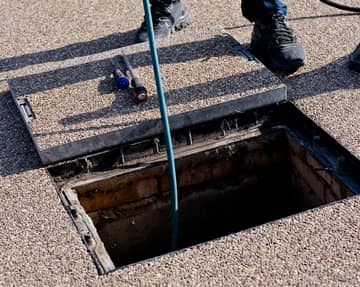 We have a high-pressure jetting unit that can deal with any stubborn or hard-to-reach blockages within your drainage system. Our team are equipped to handle any blocked drains, giving customers total peace of mind in the quality and effectiveness of our drain jetting services.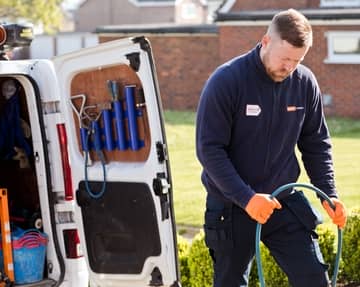 If your drainage system isn't working as effectively as it should, you may need your drains to be professionally cleaned. Our team can clear your drains and clear any blockages that may be starting to form, restoring them to full effectiveness.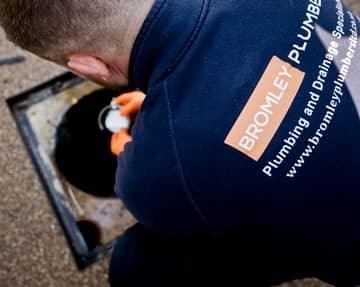 Broken drains with cracks and splits can allow rodents to gain access to your property, quickly leading to an infestation. We can assess your drains with a CCTV survey to identify signs of rodents and can install specialist rat blockers to prevent pests from entering your Beckenham home.
Request a drainage engineer in Beckenham, br3
We'll provide a hassle-free fix for your blocked drain in Beckenham, BR3. Call 0208 050 2707 or complete our form to arrange for a drainage engineer in Beckenham to visit your property.
Why choose us as your drainage company in Beckenham, BR3?
You can rely on our team to handle any drainage issues in Beckenham effectively and efficiently. We have more than 100 years of combined experience, giving us the expertise to provide all the support that your drainage system requires. 
Our team are available as soon as possible, so you'll always be able to reach us when you need a drainage engineer in Beckenham. We understand the stress that drain problems cause and will provide the swift response that is needed to keep disruption to a minimum.
We understand blocked drains and their causes. Our team have the skills to quickly diagnose a wide range of issues and provide a lasting solution for your Beckenham property's drainage system. You can trust our knowledgeable team to address the root cause of any issue.
Our approach to pricing is simple and transparent: there are no hidden fees or additional charges. We provide customers with total confidence in the accuracy of our quotes, offering a fixed price guarantee so that they know exactly what they'll pay.
Frequently asked drainage questions in Beckenham, BR3
Do your drain engineers in Beckenham provide a guarantee?
Yes. We provide a 12-month guarantee so that our drainage customers have complete peace of mind. We pride ourselves on the friendly, reliable service we provide and the lasting reassurance we provide our customers with.
What is your response time to drainage issues?
We are available in a hurry to provide the quick response your drainage issue requires. Our team can provide a same-day service, just call 0208 050 2707 to speak to one of our expert engineers. You can always rely on our expertise.
Is there a call out charge for your drainage services?
No, there is no call out charge for our drainage services. In order to deliver the best possible value for money we don't apply additional charges to our services. This gives our customers confidence that they're quoted the best possible price.
Contact Bromley Plumbers Ltd
Call 0208 050 2707 to arrange a visit from an expert drainage engineer in Beckenham. If you need help with a blocked drain at your property, our fully-qualified team will be happy to provide a quick response.
Where have our drainage engineers helped customers in Beckenham, BR3?
Our team has worked for customers throughout Beckenham BR3, providing the expert assistance their drains require. We have provided our specialist support for blocked drains within local roads such as:
The Close Kendall Avenue Upper Elmers End Road Staddon Close Croydon Road Chancellors Close Altyre Way Aylesford Avenue Cedars Road Hillcrest View
Old School Close Allen Road The Close Langley Road St James's Avenue Shrewsbury Road Raymond Road Priory Close Blandford Avenue Wimborne Way
Pelham Road Kendall Road Shirley Crescent Lloyds Way Sidney Road Churchfields Road Westbury Road Goddard Road Ancaster Road Adams Road
Betts Close Goddard Road Eden Road Croydon Road Mayford Close Holly Crescent Aviemore Close Westbury Road Stanhope Grove Eresby Drive