Excellent availability for plumbing emergencies in Chislehurst, BR7E
Arrange a call back
"*" indicates required fields
No call out charge or hidden fees
Emergency plumber in Chislehurst, BR7
Do you need an emergency plumber in Chislehurst? Our team will provide a rapid response to your issue so that any disruption is kept to a minimum. We're available as soon as possible to support customers in Chislehurst with all their plumbing emergencies, no matter the size or complexity of the repairs that are needed. With more than 100 years' experience amongst our team, we're the reliable choice when you need an effective fix in a hurry. From Willow Grove to Mainridge Road, we've worked throughout Chislehurst and will be able to return your property's plumbing system to full working order. To get started, call 0208 050 2707 to tell our fully qualified team about your issue and receive a prompt and professional solution.
Recommended emergency
plumbers in Chislehurst, BR7
When you need a local emergency plumber in Chislehurst, we're the #1 choice. Our team are available to provide the rapid response that these issues require. Hear from our customers to see what we're like to work with and to discover what sets our emergency plumbing services apart.
Local emergency plumber in Chislehurst, BR7
Our familiarity with Chislehurst allows us to give the most effective possible response to plumbing emergencies. As a local, family-run business we've worked within a wide range of local properties and have developed an understanding of how the plumbing systems in these areas function. This allows us to diagnose the root cause of problems quickly so that we can implement the most effective fix. Properties in Chislehurst are hugely varied, ranging from distinctive Arts and Crafts and Mock Tudor homes through to modern flats. No matter your property type, we're the team to trust when there's an issue that requires emergency plumbing repairs. Plus, if your issue is related to the Thames Water network that supplies your Chislehurst property, we'll be able to help resolve this as well. Partnering with our local team of emergency plumbers takes the stress out of dealing with urgent plumbing issues.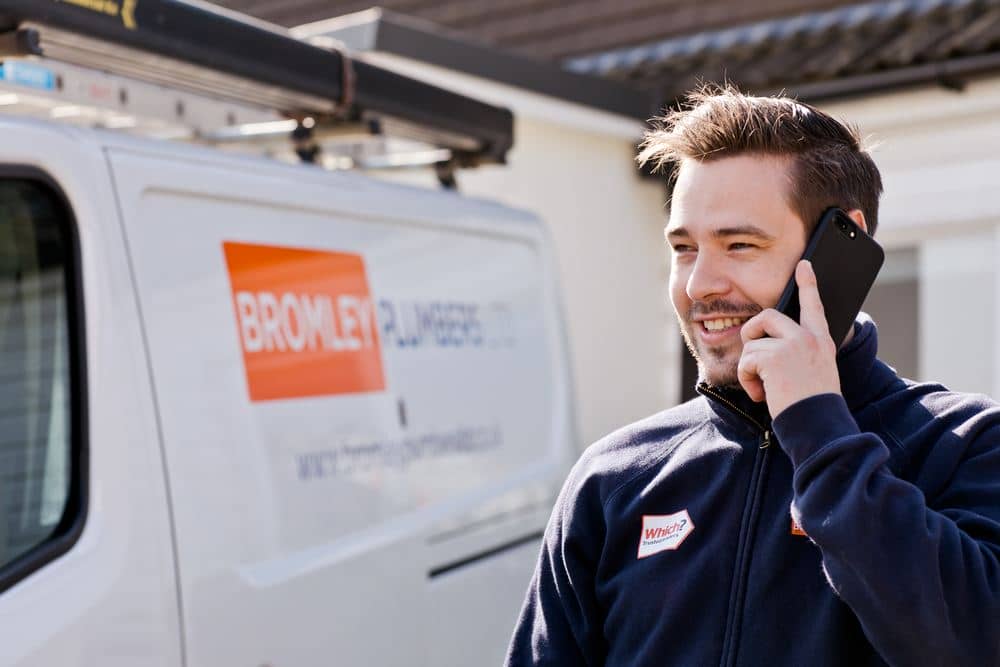 Need assistance with a plumbing emergency in Chislehurst, BR7?
Call 0208 050 2707
to request a emergency plumbing engineer in Chislehurst, BR7.
reponsive emergency plumber in Chislehurst, BR7
Our fully qualified team of emergency plumbers in Chislehurst are reliable, knowledgeable, and highly responsive. We're available in a hurry! Sudden plumbing emergencies are unpleasant and can cause a lot of stress – we understand this and will be on hand to manage the repair process from start to finish. Call 0208 050 2707 to take advantage of our convenient emergency plumbing services. We'll deliver the quality results that your property in Chislehurst requires.
Plumbing emergencies come in all shapes and sizes. Our fully qualified team of plumbers in Beckenham have the skills and knowledge to respond quickly when customers need our support. We've built a reputation for the quality of our work and the service we provide, making our expertise available to benefit customers throughout Beckenham when they need a quick response. From the moment you call us, you'll be relieved to know that your issue in in expert hands and is being treated with the urgency it requires.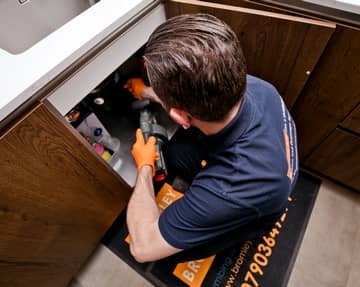 Don't worry if a pipe has burst within your home, our team can be on site promptly to resolve the problem with high-quality emergency plumbing repairs. Left untreated, water damage could harm your possessions and cause significant disruption. That's why we'll be there in a hurry to fix the problem.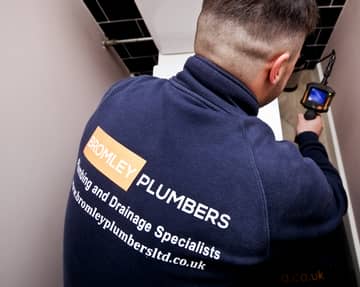 If there's a leak, we'll be able to find it and gain access using our plumbing skills. Water leaks require a rapid response from our emergency plumbers to prevent further disruption or issues from developing. When you call, we'll be there without delay.
If your toilet is out of order, an emergency response from our plumbers will address the issue as quickly as possible. We're able to fix leaks, blockages, and overflows swiftly and professionally, giving customers in Chislehurst the peace of mind that they won't be kept waiting.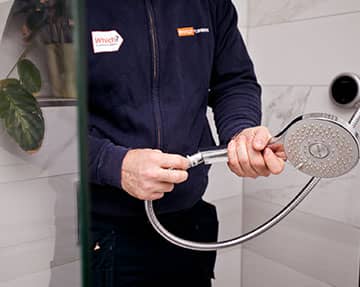 Broken showers are a major source of frustration, rendering an important fixture within your home unusable. Our emergency plumbers will correct the issue efficiently and effectively, whether you need us to deal with a leak or blockage.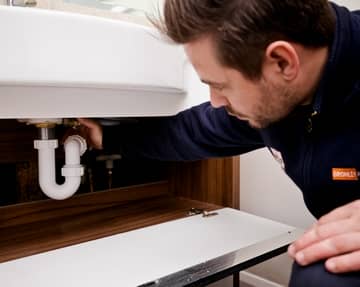 If your bathroom or kitchen has been impacted by a blocked sink, we'll be able to set things right and return your home to full working order. Call our team for expert assistance that will minimise disruption by swiftly dislodging any blockages that were in place.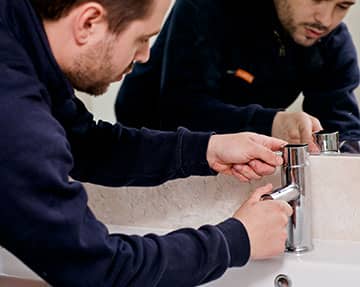 Water from a stuck internal or external tap could damage your property and create further problems. In an emergency situation like this, our team can handle the repair process without delay. Our hassle-free approach will take the stress out of your plumbing emergency.
Speak to an emergency plumber in Chislehurst, br7
Call 0208 050 2707 or complete our form to arrange for an emergency plumber in Chislehurst to visit your property. If you require urgent attention for a major plumbing issue, we're the team to talk to.
What sets us apart as emergency plumbers in Chislehurst, br7?
There's more than 100 years of plumbing expertise within our team. You can trust us to determine the best solution for your issue and to put a suitable fix in place within the shortest possible timeframe. When you're dealing with emergency plumbing problem, you want a team like ours on hand to help.
No matter when your plumbing emergency strikes, our excellent availability means that you'll be able to reach us for assistance. These sudden and stressful situations can be resolved by our experienced emergency plumbers, returning your property to normality once again.
The knowledge of plumbing systems, issues, and the local area makes us the #1 choice when you need an emergency plumber in Chislehurst. We know how to resolve issues in a manner that keeps disruption to a minimum and takes the hassle out of arranging repairs.
You don't need to worry about hidden fees or a call out charge when you contact us in an emergency. We're committed to delivering the best value for money for our plumbing services. Local customers can trust us to focus on the issue at hand, not our profit margins.
Frequently asked emergency plumbing questions in Chislehurst, BR7
Does your emergency plumbing service come with a guarantee?
You'll receive a 12-month guarantee once our emergency plumbers have finished working at your property. We're proud to provide a reliable and professional service on the day, as well as lasting coverage for your peace of mind. The quality of our services are second to none.
What is your response time to emergency plumbing issues?
In an emergency we'll be there without delay. Our team is highly responsive and will be available as soon as possible to provide high-quality repairs when they're needed. If you need our support in a hurry, call 0208 050 2707 to get started.
What are your emergency plumber call out charges in Chislehurst?
We don't have a call out charge! Just like our other services, contacting us in an emergency will ensure you receive excellent value for money. We don't have any additional fees or hidden costs, no matter the nature of your plumbing emergency.
Contact Bromley Plumbers Ltd
Call 0208 050 2707 to talk to our emergency plumbers in Chislehurst. We can provide an urgent response to plumbing emergencies of all sizes.
Where have our emergency plumbers helped customers in Chislehurst, BR7?
Our convenient emergency plumbing service has benefitted countless customers throughout Chislehurst, providing the swift and effective solutions their emergency pluming problems required. We're available to help residents within roads such as:
Edgehill Road
Lower Camden
Imperial Way
Logs Hill Close
Perry Street
Yester Road
Merrydown Way
Gravelwood Close
Lower Camden
Riverwood Lane
Kemnal Road
Bonar Place
Newton Park Place
Elmstead Glade
Orpington Road
South Hill
Sidcup Road
Logs Hill
Slades Drive
Woodknoll Drive
Duggan Drive
Southill Road
Merlewood Drive
Priory Close
The Drive
Tudor Close
Newton Park Place
Beaverwood Road
Bruton Close
Fosters Close
Clifford Avenue
Wood Drive
Botany Bay Lane
Walden Road
Leesons Hill
Hallam Close
Imperial Way
Bennetts Copse
Sylvester Avenue
Clifford Avenue