Professional plumbing support in Camberwell, SE15
Arrange a call back
"*" indicates required fields
No call out charge or hidden fees
Plumber in Camberwell, SE15
Welcome to Bromley Plumbers, south London's premier supplier for prompt and expert plumbing services. Whatever your plumbing issues in Camberwell, at home or work, you can count on our proficient team to help you resolve them. Our stated commitment to honesty and reliability, combined with our vast plumbing knowledge, ensures we consistently provide exceptional service that surpasses expectations.
Recommended plumbers
in Camberwell, SE15
Bromley Plumbers are well known for delivering top-quality work across SE15. Our reputation
for professional advice, combined with a friendly approach and competitive prices ensures we
have a loyal local following, and numerous positive reviews across Camberwell. Have a read
what other customers have to say:
Local plumber in Camberwell, SE15
From period properties to blocks of modern flats, we've worked in most properties across Camberwell. We offer a full gamut of plumbing services from contracted works for new buildings to fixing a single tap in a private home, anywhere in the borough. As you'd expect, several older properties in SE15 have delicate pipework that requires special care; our plumbers are fully experienced in the challenges this can throw up and are adept at finding expedient solutions. Give us a try.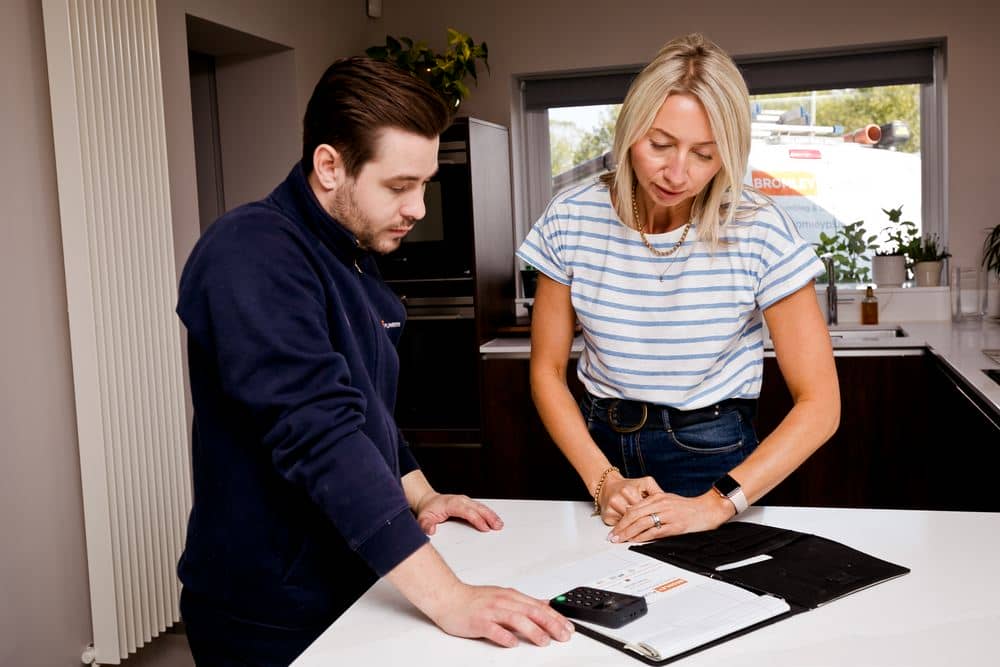 Need professional plumbing assistance in Camberwell, SE15?
Call 0204 579 2947
to request a plumber in Camberwell, SE15.
Plumbing services in Camberwell, SE15
Bromley Plumbers cover every type of plumbing issue, from dripping taps to burst pipes. Our team always aims to arrive on time to leave the premises neat and tidy and to provide the best service at the best price.
Whether it's wall-mounted or a back-to-wall loo, our plumbers have many years of experience installing the latest bathroom designs and know everything there is to know about modern WCs.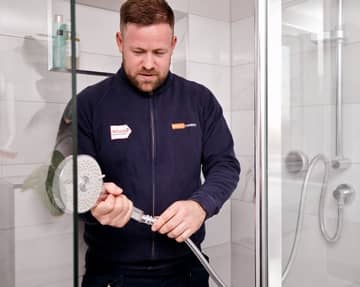 We've all experienced a tepid shower or know the frustration of trying to rinse shampoo with an inconsistent dribble of water. Let our expert team set you up with a hot, invigorating, and powerful shower today. Whether it's an electric or plumbed-in shower, we have tried-and-tested suggestions for choosing the best power showers to meet your needs.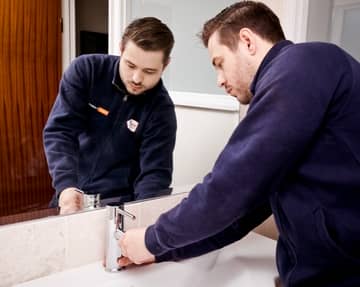 We understand a blocked or slow draining sink is frustrating. With 100 years' experience of the main causes of blockages and drainage problems we'll soon have your water flowing nicely again. Our plumbers are also happy to suggest handy tips for keeping your U-bends clean in future. And we're confident working alongside other trades to ensure your new bathroom is installed effectively.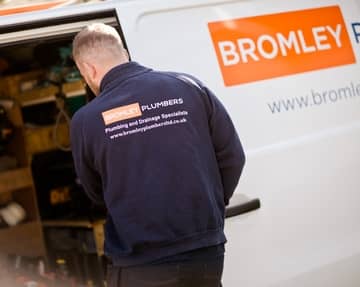 Bromley Plumbers adhere to local water company guidelines for connections to the mains and are quick to resolve sewage and foul waste blockages. Please call us today if you are worried about your soil stack and would like to book an inspection or a replacement.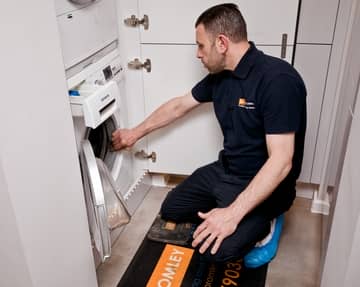 Washing machine installation
There's nothing worse than a broken washing machine when you've got piles of laundry. Our installation service is super-fast for getting new machines up and running. We've fitted dozens of washing machines – including models from every brand name – across Camberwell and take great pride in delivering a hassle-free laundry operation.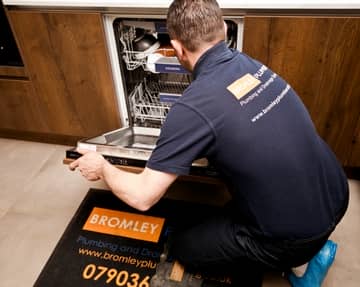 We offer seamless dishwasher installations that are designed to get your new appliance into action as soon as possible. Some integrated appliances may require coordination with your kitchen supplier or joiner to fit the specialist cover door so do please check the instructions… or give us a call for a chat before booking a visit.
Responsive emergency plumbers
We have a team of highly responsive emergency plumbers always ready to help in Camberwell. We fully appreciate the need for a quick response to minimise water damage at your property and aim to get to you as swiftly as possible. While you are waiting, turn off the water supply, try to clear any standing water, move furniture from wet areas, take photographs for your landlord or insurance company, and check electrical appliances. Do not touch electrical items, switches, or sockets if there is any sign of water ingress.
Request a plumber in Camberwell, SE15
For all your plumbing needs in SE15 give us a call on
0208 050 2707
or complete the online form and we'll be in touch to arrange a visit to your Camberwell property.
Expert leak and pipe inspection in Camberwell, SE15
As well as general plumbing services, Bromley Plumbers provide expert drainage and leakage assistance in Camberwell. From cleaning to repairs, including new drain installations, we use state-of-the-art rodding and CCTV equipment to keep your home running smoothly. Regular maintenance of commercial plumbing systems often pays dividends. We will also always welcome consultations to discuss servicing contracts.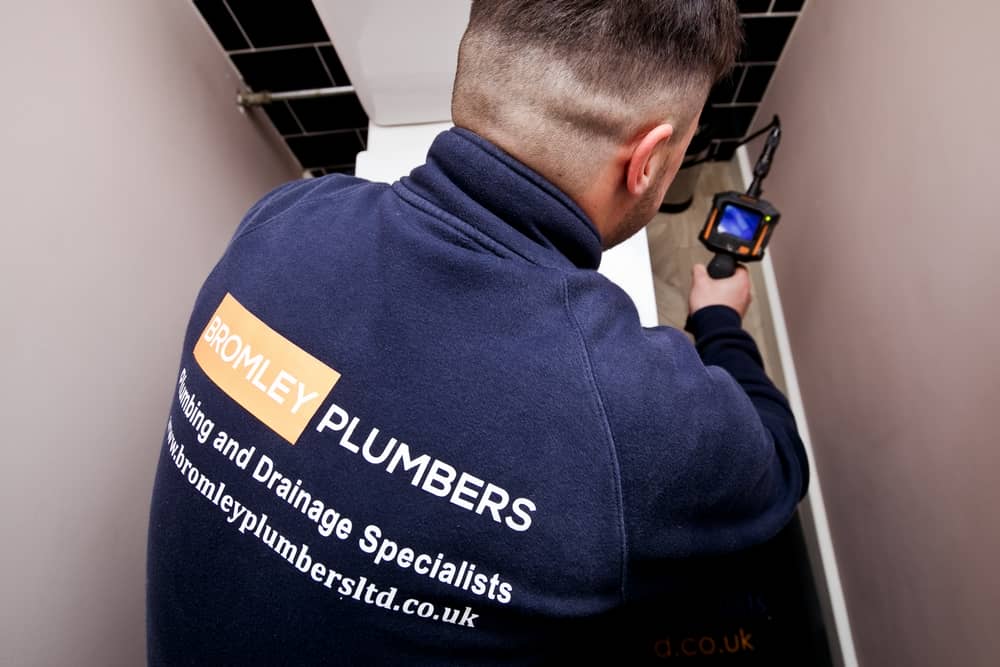 Why choose us as your plumber in Camberwell, SE15?
With 100 years' practical experience, Bromley Plumbers can assist with all manner of plumbing issues. The company has a huge wealth of local knowledge, especially of plumbing systems in Camberwell, with the family-run firm priding itself on delivering friendly service here for over half a century.
Sometimes you need a plumber in a hurry and that's when our rapid response service really kicks in. If you have water pouring out of a cracked pipe ruining your kitchen floor, you'll appreciate our speedy callout. Keep our number in your contacts in case of emergencies.
All our expert plumbers are up to speed with the latest industry guidelines and undergo formal and informal CPD training. We consistently monitor plumbing regulations to ensure our work always exceeds industry standards and aim to stay one step ahead of our competitors when it comes to embracing new technologies.
Our pricing is clear and simple to understand. We don't like hidden extras; our quotes are totally transparent and clearly itemised, so you know exactly what to expect and there are no nasty surprises at the end. We know such clarity is unusual, but it's worked well for our customers for years now, and that's how we like to roll.
Do you provide a guarantee?
Yes. Work is guaranteed for a year from the date on the paperwork. Clients can be confident that all works are fully quality-controlled, with an assurance we will return if there are any related issues within 12 months.
What is your response time to plumbing issues?
The rapid response service can be booked by calling our dedicated line on
0208 050 2707
. We aim to get to all callouts within a reasonable timeframe, Camberwell traffic permitting.
What is the call-out charge for your plumbing services?
There's no call out charge. Even our emergency service does not incur a callout fee. Our commitment to helping local families with their plumbing issues is second to none.
Contact Bromley Plumbers Ltd
Call 0208 050 2707 to request a quote or arrange an inspection of your plumbing issues. You're always guaranteed a friendly response in Camberwell.