Rapid support for blocked drains in West Wickham, BR4
Arrange a call back
"*" indicates required fields
No call out charge or hidden fees
Blocked drains in West Wickham, BR4
Do you need assistance with a blocked drain in West Wickham, BR4? Our expert drainage engineers have more than 100 years' combined experience and can fix issues throughout the local area with minimal disruption. We've worked throughout West Wickham, BR4 and have helped customers with their drainage systems on roads such as Croft Avenue and Hawkhurst Way. We're focused on finding and resolving the root cause of any issues so that we can deliver the most effective fix possible. Just call 0208 050 2707 to speak to an expert and arrange for a drainage engineer to visit your property in West Wickham. We're available for a rapid response on a daily basis.
Recommended drainage
engineers in West Wickham, BR4
If you need assistance with your drains in West Wickham BR4, we're the #1 choice. Our convenient services and the high-quality of the work we carry out have earned us a reputation in the local area that we're extremely proud of. Hear what our customers have said about working with our team.
Local drainage in West Wickham, BR4
Our experience working on drainage issues throughout West Wickham, BR4 has resulted in an unbeatable knowledge of the local area. Many of the detached and semi-detached houses in West Wickham were built rapidly in the 1920s and 1930s; our understanding of what to expect within the drainage systems of these older properties has allowed us to build an impressive track record when it comes to addressing blocked drains efficiently. We know exactly what to look for and how to carry out our work with minimal disruption. Our team is also familiar with the Thames Water network connected to West Wickham properties and will provide customers with the confidence that any problems related to their drains will be handled professionally.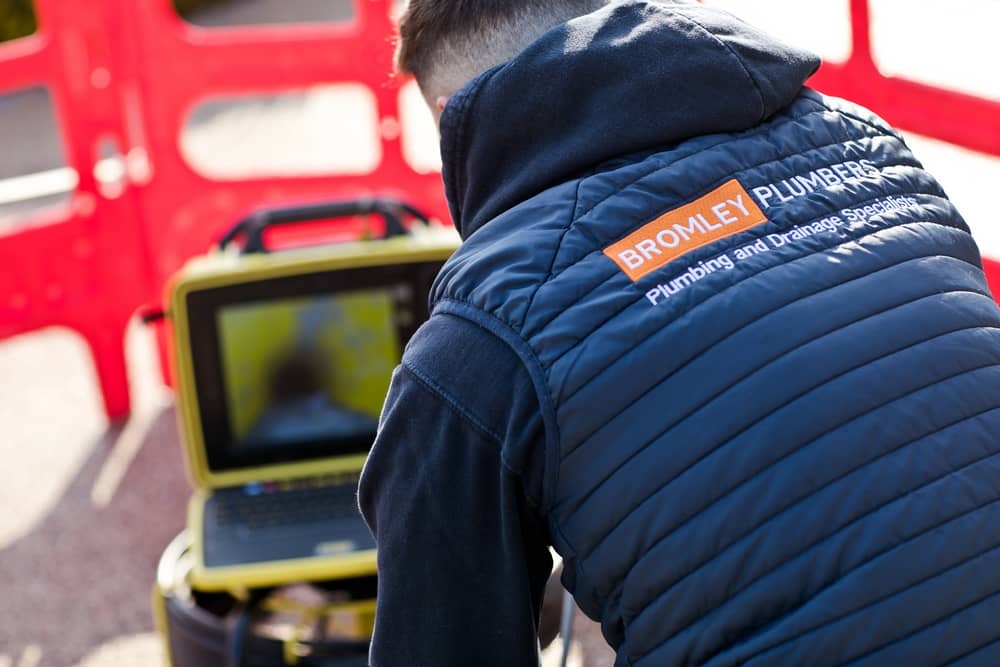 Need assistance with a blocked drain in West Wickham, BR4?
Call 0208 050 2707
to request a drainage engineer in West Wickham, BR4.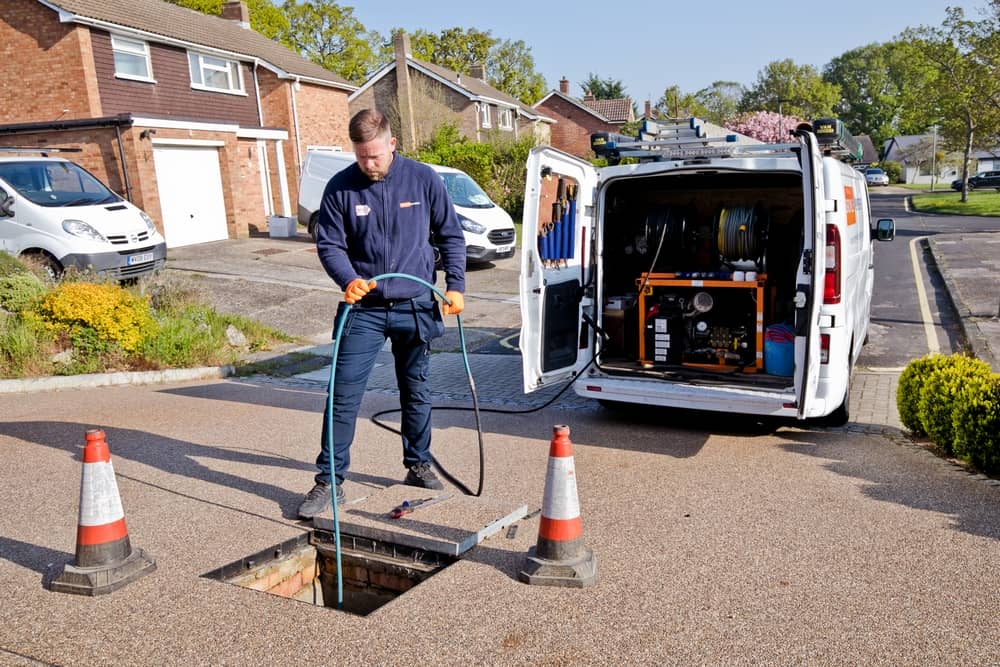 CCTV drainage in West Wickham, BR4
Our CCTV drain surveys provide customers in West Wickham, BR4 with total peace of mind that any issues within their drainage system have been identified and accounted for. Our expert engineers will insert a camera into your drain and will use the footage to locate any current or developing issues. Blockages, rodent infestations, collapsed pipes, and damage caused by roots can all be efficiently identified by a CCTV survey. With this information in hand, our team can determine the most effective possible fix. All our surveys are documented within a comprehensive report that our engineers will put together to demonstrate that the integrity, cleanliness, and effectiveness of the drains have been expertly assessed.  
Need assistance with a blocked drain in West Wickham, BR4?
Call 0208 050 2707
to request a drainage engineer in West Wickham, BR4.
Drainage services in West Wickham, BR4
Customers in West Wickham can rely on us for help with all their drain requirements. Whether you have a drain blockage or would like a CCTV drain survey to assess the condition of your drains, we're here to provide the reliable, professional service you deserve. We manage the entire process from beginning to end so that our customers know that their drains are in expert hands at all times.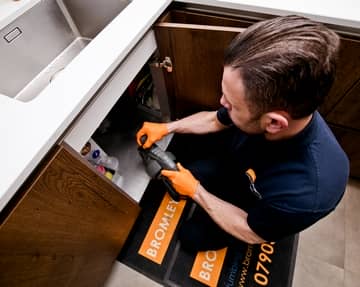 Few drain problems are as frustrating as a sink blockage that prevents your kitchen or bathroom from being used effectively. Our team has the drain unblocking expertise to address this issue and prevent unnecessary disruption, putting your sink back into use without delay.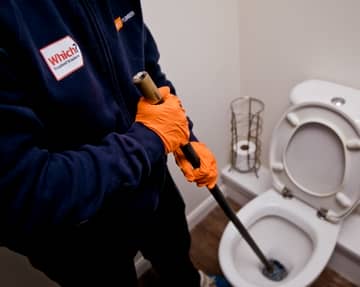 The disruption caused by a blocked toilet can be reduced by working with a team that understands how to provide an efficient and effective solution. Our hands-on experience gives us the skills to quickly carry out any drain repairs that your toilet may require.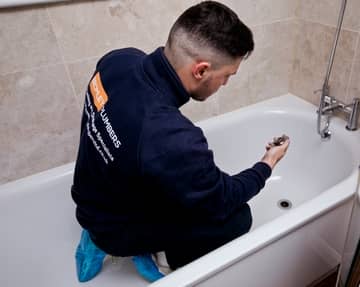 If blocked drains on your property are starting to overflow, we can prevent damage or further issues by quickly locating the source of the blockage. Our team will adapt to blockages of all sizes, making us the right choice whenever you have an overflowing drain that needs a quick response.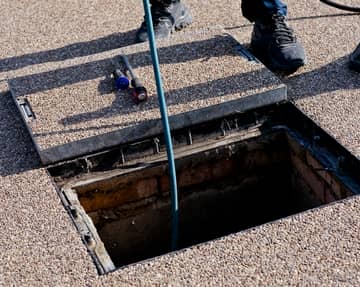 When there's a stubborn or hard-to-reach blockage within your drains, we can use our high-pressure jetting unit to clear the pipework and return your system to working order. We have the equipment needed to provide an effective solution, no matter the size or placement of your drain blockage.
Your drains may benefit from a professional clean if they're no longer working as effectively as they used to. We can clear your drains to dislodge any blockages that may be starting to form, allowing your drainage system to remove wastewater from your property without issue once again.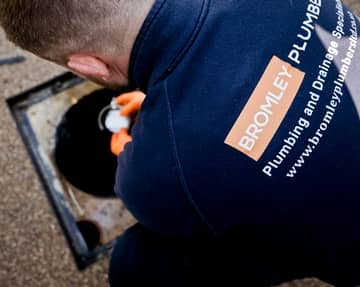 If your drains have cracks or splits, rodents can use these gaps to enter your property. To avoid an infestation, we can carry out a CCTV survey to assess your drains for any warning signs that rodents may be present. If required, we can also install rat blockers to protect your drains. 
Request a drainage engineer in West Wickham, br4
Need help with a blocked drain?  Call 0208 050 2707 or complete our form to arrange for a drainage engineer in West Wickham, BR4 to visit your property.
Why choose us as your drainage company in West Wickham, BR4?
We're here to take the hassle out of dealing with a drainage issue or blocked drain in West Wickham. Our team have 100 years of combined experience and have built up the expertise that is needed to support customers with all their drainage requirements.
You can rely on our team. The excellent availability that we offer gives our customers the reassurance that they'll be able to reach us for a fast response when they're having drainage issues in West Wickham. We understand how important it is to minimise stress and avoid unnecessary disruption.
We possess wide-ranging knowledge about drain issues and blockages, allowing our team to quickly identify the root cause of any problem and devise a suitable solution. Our understanding of these systems makes us the #1 choice for drain engineers in West Wickham. 
We're proud of our transparent approach to pricing. When you work with us there are no hidden fees or additional charges. We're determined to offer the best possible value and, due to our fixed price guarantee, our customers know exactly what they'll pay.  
Frequently asked drainage questions in West Wickham, BR4
Do your drain engineers in West Wickham provide a guarantee?
Yes, you'll be pleased to hear that we provide our drainage customers with a 12-month guarantee. This ensures that, as well as the professional and friendly service you receive when we're at your property, you'll also have the added security that a guarantee provides. We're confident in the quality of our work.
What is your response time to drainage issues?
Our excellent availability means that we can respond to drainage issues with minimal delay. We provide a same-day service, as well as support for emergencies that require even more urgent attention. Call 0208 050 2707 to tell one of our expert drain engineers about the issue you're experiencing.
Is there a call out charge for your drainage services?
No, we do not add a call out charge to our drainage services. When you need our support, we'll make sure that you can access it for the best possible price. We're committed to delivering exceptional value and don't apply additional charges that would detract from this aim.
Contact Bromley Plumbers Ltd
Call 0208 050 2707 to talk to an expert about your blocked drains in West Wickham. If your drainage system has an issue that you need help with, we'll be able to provide a prompt and professional response.
Where have our drainage engineers helped customers in West Wickham, BR4?
We've helped a wide range of customers throughout West Wickham, unblocking their drains and providing expert assistance with any related drain issues. Our team can help local residents based in roads such as:
The Glade
Lennard Close
High Mead
Long Meadow Close
Layhams Road
Manor Road
Coney Hill Road
Pickhurst Rise
Highbury Close
Springfield Gardens
Phoenix Close
Copse Avenue
Blake's Green
Monarch Close
Rays Road
Sylvan Way
Tiepigs Lane
Red Lodge Road
Bramley Way
The Grove
Croft Avenue
Courtfield Rise
Southcroft Avenue
Farm Close
Lennard Avenue
Chatsworth Close
Oak Grove
Lime Tree Walk
Princes Way
Dixon Place
Wickham Court Road
Wood Lodge Lane
South Walk
Oaklands Avenue
Pickhurst Rise
Hawkhurst Way
Keswick Road
Beckenham Road
Inchwood
Wilmar Gardens