Rapid support for blocked drains in Sidcup
Arrange a call back
"*" indicates required fields
No call out charge or hidden fees
In Sidcup, dealing with blocked drains is a breeze for our exceptional team. As a seasoned family-run venture, we have a dedicated group of drainage engineers with the talent and know-how to meticulously diagnose and resolve all kinds of drainage problems within the local area. We are committed to providing drainage solutions that bring lasting benefits to your Sidcup property, drawing upon a remarkable 100 years of combined experience. Our extensive work throughout the area has sharpened our skills, leaving us fully equipped to handle any challenge that comes our way. Whenever you require assistance, don't hesitate to call our proactive drainage engineers on 07903 649 294. We will respond promptly to cater to your needs.
Recommended drainage
engineers in Sidcup
When it comes to blocked drains in Sidcup, we stand as the unrivalled #1 choice. Our services are tailored to offer utmost convenience, delivering top-notch results that local residents rightfully deserve, all with the least disruption possible. Our drainage engineers have received rave reviews, and you can check them out to get a glimpse of the experience you'll receive when working with us.
In Sidcup, our drainage services stand out due to our exceptional knowledge of the area. We take pride in being the foremost experts on the drainage systems in Sidcup, understanding them like no one else. The borough's housing stock is incredibly diverse, featuring Victorian, Edwardian, 1920s, and new build properties. Having dealt with drainage issues in all these property types, we have amassed valuable hands-on experience and have earned a stellar reputation for the quality of our work over the years. If you're a customer in Sidcup seeking effective drain unblocking solutions, rest assured that we are the team you need. We'll keep your property's drains free from any obstructions.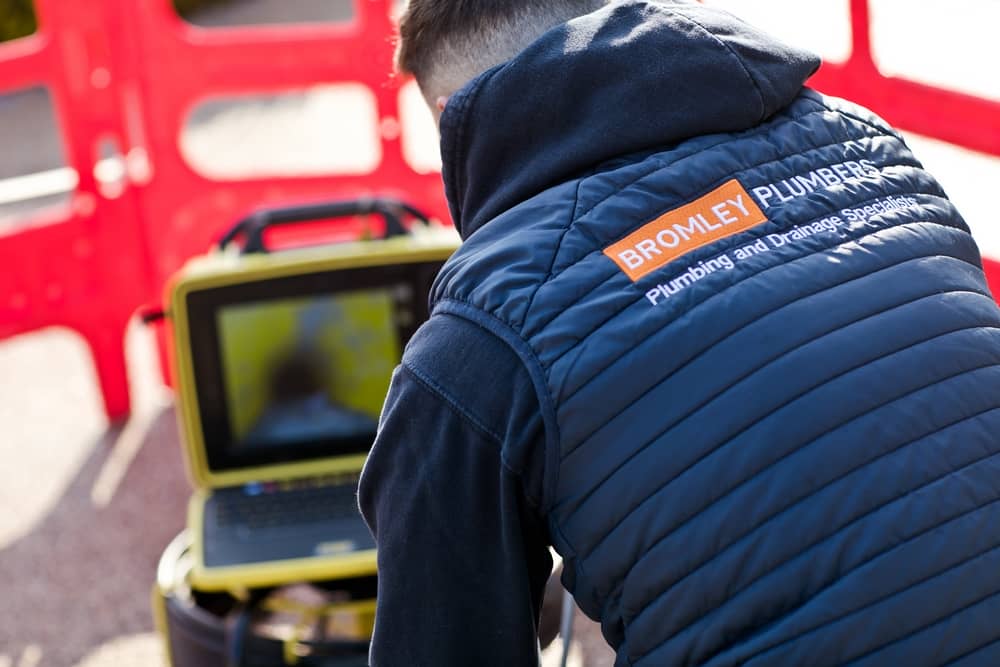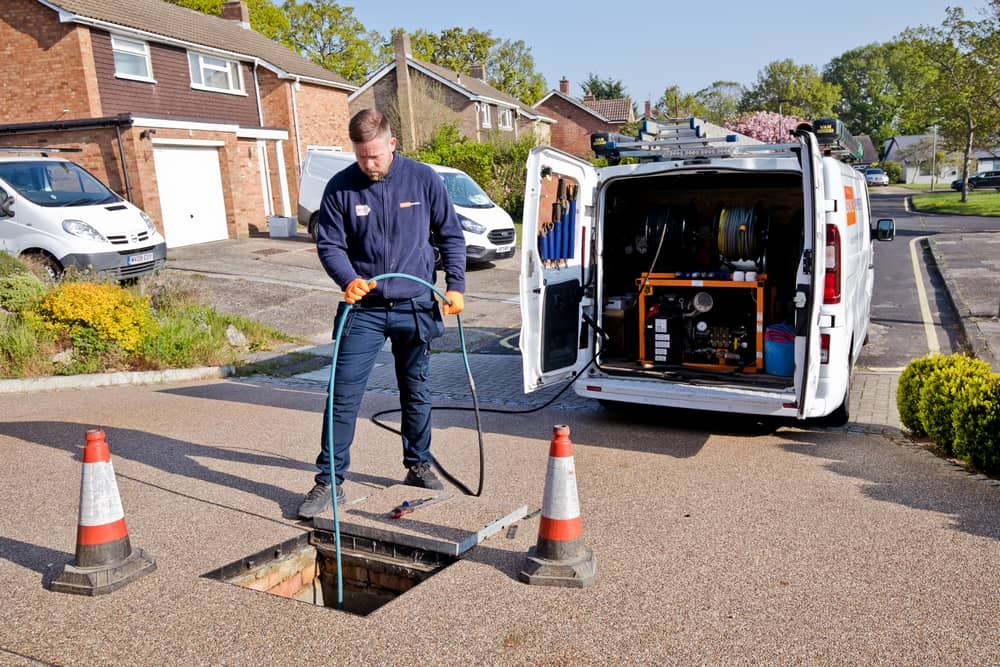 Empower your drains with our cutting-edge CCTV drainage surveys in Sidcup. With state-of-the-art equipment at our disposal, we offer comprehensive inspections of your drainage system. Our engineers will skilfully insert a camera into your drain, leaving no stone unturned as they detect potential issues such as damage from roots, blockages, or unwelcome rodent activity. This quick and efficient process allows us to promptly decide on the most effective solution for the issue, saving you time and hassle. Moreover, you'll receive a detailed report to ensure you have tangible evidence of your drains' integrity, cleanliness, and efficiency. Everything will be professionally checked by our expert team.
Drainage services in Sidcup
In Sidcup, our services are designed to offer expert assistance for any issue your drainage system may encounter. With a team of experienced and qualified drainage engineers, we are well-equipped to handle all your drain problems and deliver effective drain repairs. Sit back and relax as we manage the entire process from start to finish, ensuring a seamless and stress-free drain unblocking experience. Providing you with the best customer experience possible is our top priority, and we take pride in leaving your drainage system in optimal condition.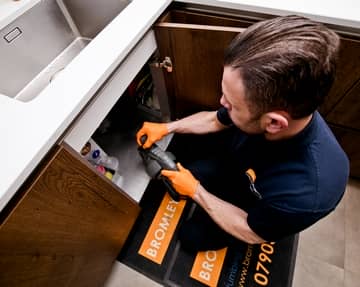 Don't let blocked sinks disrupt your daily routine in your kitchen or bathroom. Our drain unblocking experts are well-equipped to swiftly remove any obstructions, restoring the functionality of these essential areas in your home. You can count on us to tackle sink blockages efficiently, allowing you to get back to your daily tasks without delay.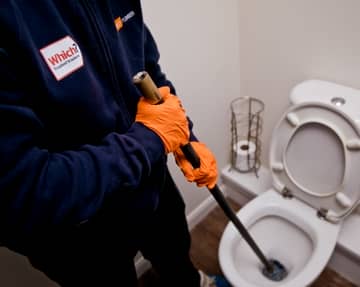 Dealing with a blocked toilet can be a major inconvenience, but our team is here to provide rapid relief. We understand the urgency, and our dedicated experts respond promptly to fix the issue. Rest assured, we will do everything we can to minimise disruption for our valued customers in Sidcup, ensuring your toilet blockage is resolved quickly and effectively.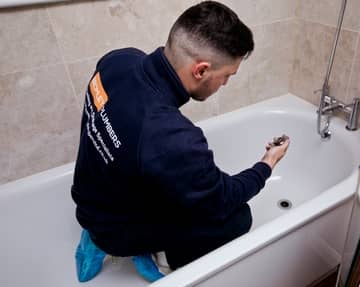 Overflowing drains demand immediate attention to prevent property damage. Our highly skilled team is equipped to handle blockages of all sizes with speed and precision. By efficiently diagnosing the problem, we pinpoint the root cause within your drain and can provide an effective solution that safeguards your property from further harm.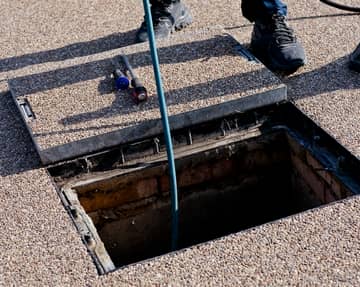 When traditional methods fall short, our high-pressure drain jetting service comes to the rescue. Equipped with advanced technology, our team ensures even the most stubborn blockages are no match for us. Whether it's a persistent clog or significant drainage issue, we've got the tools and expertise to resolve it promptly.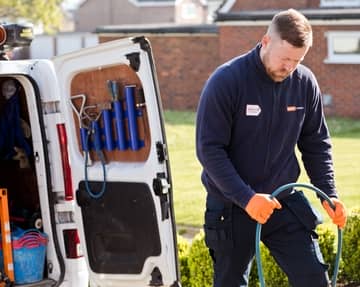 If your drains are struggling to meet your needs, a professional clean may be the answer. Our skilled team is equipped to tackle early-stage obstructions, preventing potential blockages and ensuring your drains function optimally. Let us handle the cleaning, so you can enjoy a trouble-free drainage system.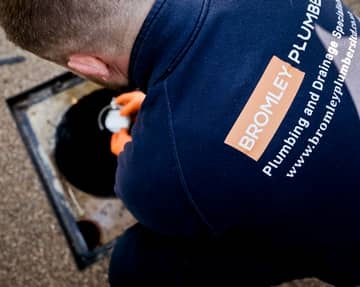 Protect your property from unwanted rodents infiltrating through the drainage system. With our expertise in CCTV drain surveys, we can identify any signs of rodent activity. If necessary, we can install specialised rat blockers, giving you peace of mind and a pest-free drainage system.
Request a drainage engineer in Sidcup
We're ready to fix your blocked drain. Call
07903 649 294
or complete our form to arrange for a drainage engineer in Sidcup to visit your property.
Why choose us as your drainage company in Sidcup?
For effective and efficient solutions to your drainage woes, look no further. With an impressive 100 years of combined experience, our team knows the ins and outs of unblocking drains. We will restore your property's drainage system to its optimal function.
We understand the inconvenience of dealing with blocked drains, and that's why we're always here to help in Sidcup. Our responsiveness ensures you can reach us whenever you face a drainage issue, and we work diligently to minimise any disruptions to your daily life.
Our team's extensive knowledge of drainage systems and common issues makes us the go-to experts for diagnosing and resolving drain problems. We pride ourselves on quick and accurate assessments, delivering comprehensive solutions without delay.
Working with us is refreshingly transparent. Our fixed price guarantee ensures clarity in our quotes, leaving no room for surprises. We value your trust, and our commitment to providing the best value means no hidden fees or unnecessary charges. Honesty is the foundation of our customer-centric approach.
Frequently asked drainage questions in Sidcup
Do your drain engineers in Sidcup provide a guarantee?
Yes, with our drainage services you'll benefit from a solid 12-month guarantee. This guarantee is a testament to our confidence in the quality of our work, ensuring lasting peace of mind for you. With our commitment to delivering the best, you can trust in both the security of our guarantee and the friendly, reliable service you'll experience on the day of your drainage service.
What is your response time to drainage issues?
At the forefront of our service is our exceptional availability and quick response times. Offering a same-day service and a rapid reaction to drainage emergencies, we pride ourselves on being there when you urgently need us. We understand the importance of accessibility, which is why we're available at all times. Simply dial
07903 649 294
to get in touch with one of our skilled drainage engineers and share your concern.
Is there a call out charge for your drainage services?
Say goodbye to call-out charges when you choose our services! We firmly believe in honesty and fairness, which is why we have done away with any additional or hidden costs in our pricing. Our customers in Sidcup can trust that they are getting true value for their money. Rest assured, we always provide highly competitive quotes, ensuring that you receive top-notch service without any unwelcome surprises.
Contact Bromley Plumbers Ltd
Call 07903 649 294 to arrange a visit from an expert drainage engineer in Sidcup. Our experienced team will be happy to provide a quick response if you need help with a blocked drain or drainage issue.