Excellent availability for plumbing emergencies in Orpington, BR6
Arrange a call back
"*" indicates required fields
No call out charge or hidden fees
Emergency plumber in Orpington, br6
When you need an emergency plumber in Orpington BR6, we're the team you can rely on for a rapid response. With excellent availability and 100 years' combined experience, you can have complete confidence that we're the right choice. Our commitment to quality results and excellent value have allowed us to build an excellent reputation among local residents and we've worked widely throughout the area as a result. 
Whether you live in St Leonard's Rise or Austin Road, we'll be ready to provide the emergency plumbing repairs that your property requires. Just call 0208 050 2707 to tell our team about your issue and receive a response without delay. We're here to help with plumbing emergencies of all sizes in Orpington BR6, providing lasting solutions that let you return to normal without worrying about further disruption to your routine.
Recommended emergency
plumbers in Orpington, BR6
Our talented emergency plumbers are in a league of their own. The rapid response we provide and round-the-clock availability we offer make us the team you need for plumbing emergencies in Orpington. See for yourself by reading the reviews that have been left for our services. We're extremely proud of our unbeatable local reputation.
Local emergency plumber in Orpington, BR6
Few people know Orpington, BR6 as well as we do – that's why our emergency plumbing services are so successful. We've spent years working throughout the Orpington area and have gained first-hand experience within all types of properties in Orpington. As a result, when you need a response from a team who can quickly get to the root of an issue, we're the #1 choice. 
Whether you live in a detached mansion in Locksbottom or a Noel Rees property in Petts Wood, we'll understand exactly how to resolve the plumbing emergency you're experiencing in Orpington. Plus, if your emergency involves the Thames Water supply to your Orpington property, our familiarity with the network and its connection to your home's internal plumbing will ensure that you are in expert hands. We are Orpington's local and professional emergency plumbers.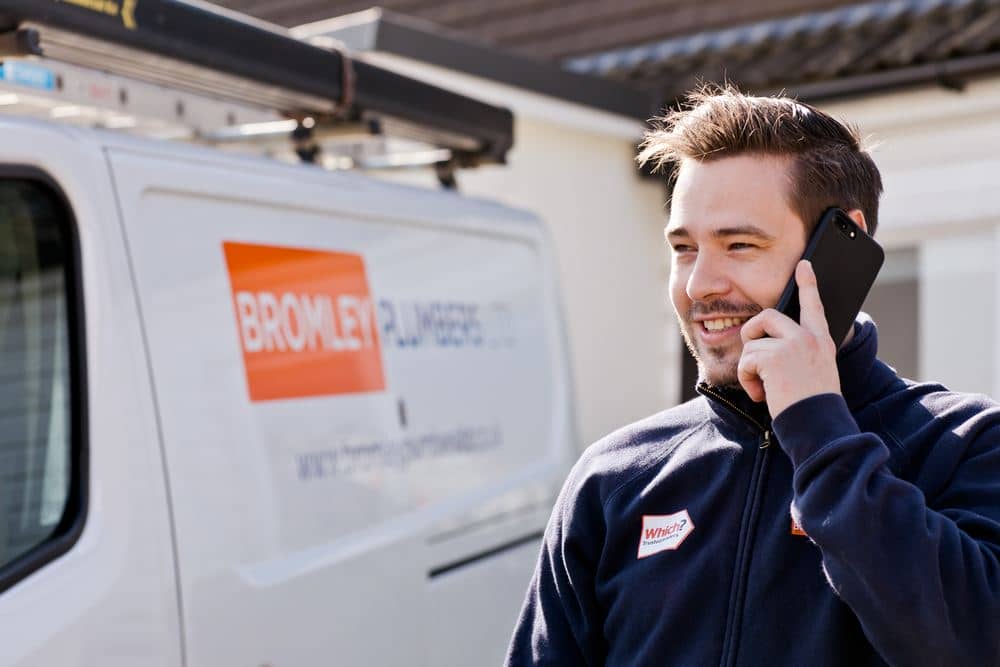 Need assistance with a plumbing emergency in Orpington, BR6?
Call 0208 050 2707
to request a emergency plumber engineer in Orpington, BR6.
responsive emergency plumber in Orpington, BR6
When you're experiencing disruption from emergency plumbing problems in Orpington BR6, pick up the phone and call our team on 0208 050 2707. We understand how stressful these situations can seem and we will send a fully qualified emergency plumber to your Orpington, BR6 property to take the hassle out of fixing the issue. Receive a convenient emergency plumbing service and exceptional results when you choose to work with our team. No matter the size, nature, or complexity of your emergency plumbing issue, we'll be available to return your plumbing system to full working order.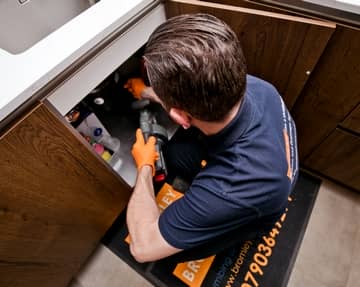 Burst pipes can be major sources of worry for homeowners – there is a significant risk of water damage that could ruin prized possessions if left unrepaired. We have the skills to replace burst pipes, carrying out high-quality emergency plumbing repairs so that there is no risk of flooding.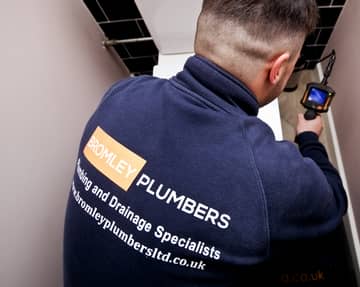 We're experts when it comes to locating water leaks in a hurry. Our knowledge of local plumbing systems allows us to swiftly find the source of the issue and gain access so that a suitable fix can be put in place. If you need help, we'll only be a call away.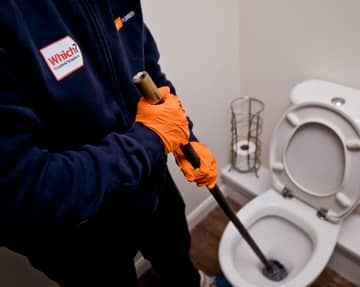 If there's an issue with your toilet, let our team fix things for you so that you aren't inconvenienced any further. We regularly deal with leaks, blockages, and overflows and can quickly address these common emergencies so that your home and bathroom are back in order.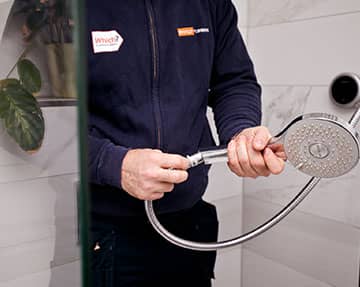 When your shower isn't working, you're bound to notice the impact on your day-to-day routine. Whether there's a leak or a blockage that's causing the disruption, we're ideally equipped to tackle the problem with your shower and provide a durable solution.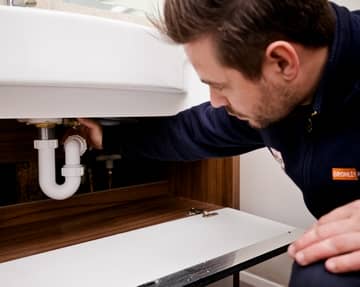 A blockage in your sink can make it unusable until the problem is resolved. Whether the issue occurs in your kitchen or bathroom, this disruption can be handled quickly by one of our emergency plumbers. Call for a quick response that keeps disruption to a minimum.
When a tap is stuck open, there is the risk that water from this damaged fixture could create further problems. Don't panic if you're in this situation – our team will handle the emergency without delay and will provide a reliable solution for your home.
Speak to an emergency plumber in Orpington, br6
Call 0208 050 2707 or complete our form to request an emergency plumber in Orpington, BR6. When you require a rapid response, you can trust us to reach your property in a hurry.
What sets us apart as emergency plumbers in Orpington, BR6?
Our team has 100 years of professional plumbing experience – rely on us to provide a highly effective to your urgent issue. When you need an emergency plumber in Orpington, choosing our team will set you up for a lasting solution with minimal disruption.
Our excellent availability prevents you from being kept waiting in a plumbing emergency. Call our team and we'll be there in a hurry to address the issue and take the stress out of the situation. In a sudden emergency we're the local team you can depend on.
We know Orpington just as well as we know plumbing, ensuring that our customers receive the most efficient service possible. Our understanding of local plumbing systems and the issues that affect them lets us diagnose problems and respond without delay.
There are no hidden fees or call out charges – our approach is completely transparent. In an emergency you can depend on us to make value for money a priority. As a local, family-run business we care about solving plumbing emergencies, not just profiting from them.
Frequently asked emergency plumbing questions in Orpington, BR6
Does your emergency plumbing service come with a guarantee?
Yes, all our customers will benefit from a 12-month guarantee when they use our emergency plumbing service. We're confident in the quality of our work and we want our customers to feel the same way. Receive a friendly service on the day and peace of mind afterwards.
What is your response time to emergency plumbing issues?
Our prompt response to emergency plumbing problems prevents you from being stuck waiting for assistance. We're available in a hurry and will be able to respond whenever we're required. Call 0208 050 2707 to tell us about your issue and get started. 
What are your emergency plumber call out charges in Orpington?
We don't have a call out charge! Customers can rely on us to provide an expert emergency plumbing service that offers unbeatable value for money. Our prices are competitive so that, no matter the size or complexity of the issue, we'll be the right choice.
Contact Bromley Plumbers Ltd
Call 0208 050 2707 for a rapid response from our emergency plumbers in Orpington. If your issue requires an immediate response, we're the team you need.
Where have our emergency plumbers helped customers in Orpington, BR6?
We've provided emergency plumbing repairs throughout the Orpington area, assisting countless customers with a prompt response to urgent issues. If you're based locally, our services can help in roads such as:
St Paul's Cray Road
Fieldway
Woodhurst Avenue
Maple Close
Heath Side
Berger Close
Transmere Close
Felton Close
Transmere Road
Chesham Avenue
Lyoth Road
Maybury Close
Kennedy Close
Franks Wood Avenue
Hawthorn Close
Eynsford Close
Clareville Road
Gumping Road
Scotsdale Close
Tent Peg Lane
Fairway
Fairoak Close
Berkeley Close
Fairfield Road
Oaklands Close
Birchwood Road
Kenilworth Road
Crofton Road
Crofton Road
Romany Rise
Crest View Drive
Lakeswood Road
Kingsway
Willett Close
Crossway
Scotsdale Close
Bushey Avenue
Towncourt Lane
Beaumont Road
Manor Way