Professional plumbing support in Chislehurst, BR7
Arrange a call back
"*" indicates required fields
No call out charge or hidden fees
Plumber in Chislehurst, br7
As experienced plumbers in Chislehurst, we have the skills that are needed to address your plumbing issue effectively. With 100 years' experience under our teams' belts, we know exactly what we're doing and will be able meet all your requirements. Whether you're dealing with burst pipes or blocked drains, you can rely on us to respond quickly and put a lasting solution in place. Our services have been used throughout Chislehurst by customers in roads such as Heathfield and Beddington Road, will you join them? To get started, simply call 0208 050 2707 to arrange for a plumber to visit your property in Chislehurst. Our team are available to help and will be happy to look after your plumbing system.
Recommended plumbers
in Chislehurst, br7
Looking for a plumber in Chislehurst, BR7? We're the #1 choice. Our customers have been impressed
by the high-quality results we deliver and the convenience of our plumbing services. Read the
reviews that have been left for us to judge for yourselves and see what sets us apart.
Local plumber in Chislehurst, BR7
Our familiarity with Chislehurst allows us to give the most effective possible response to plumbing emergencies. As a local, family-run business we've worked within a wide range of local properties and have developed an understanding of how the plumbing systems in these areas function. This allows us to diagnose the root cause of problems quickly so that we can implement the most effective fix. Properties in Chislehurst are hugely varied, ranging from distinctive Arts and Crafts and Mock Tudor homes through to modern flats. No matter your property type, we're the team to trust when there's an issue that requires emergency plumbing repairs. Plus, if your issue is related to the Thames Water network that supplies your Chislehurst property, we'll be able to help resolve this as well. Partnering with our local team of emergency plumbers takes the stress out of dealing with urgent plumbing issues.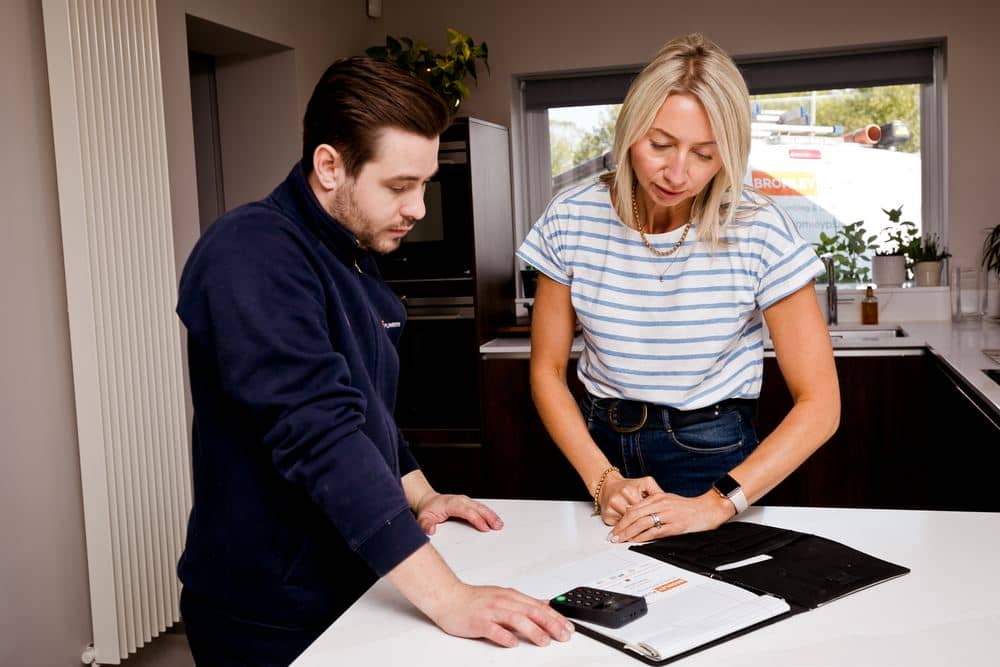 Need professional plumbing assistance in Chislehurst, BR7?
Call 0208 050 2707
to request a plumber in Chislehurst, BR7.
Plumbing services in Chislehurst, BR7
Choose us as your plumbers in Chislehurst. We offer a wide range of plumbing services that are designed to meet all your requirements, allowing you to access all the support you need from a single convenient team. You can rely on us to arrive promptly and handle every aspect of your plumbing job professionally. The customer experience we provide is second to none, get in touch and see for yourself!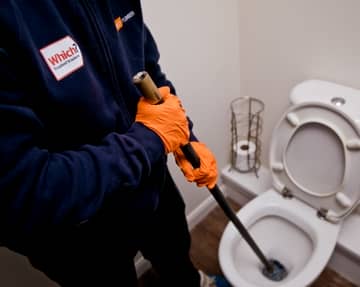 Whether your toilet is blocked, leaking, or even overflowing, you'll want our professional plumbers to fix the issue as quickly as possible. We provide effective plumbing solutions to a wide range of issues with toilets and will visit your Chislehurst property without delay.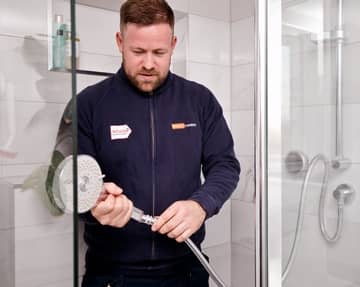 A leaking or broken shower makes it hard to maintain your usual morning routine and can cause major disruption within your home. If you're in this situation, let us put your mind at ease by carrying out high-quality shower repairs to address the issue.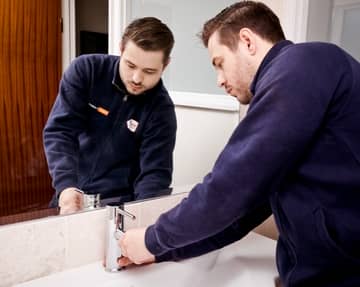 If your sink isn't functioning properly, you're bound to be frustrated by the disruption that this causes. Whether your sink has sprung a leak or there's a blockage in place, we'll return your kitchen or bathroom to working condition swiftly.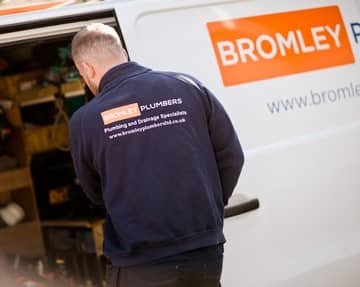 Wastewater is removed from your property through the soil stack. It's essential that this element of your plumbing system is working correctly. If there are any issues, we'll be able to repair, replace, or unblock your soil stack before further problems are caused.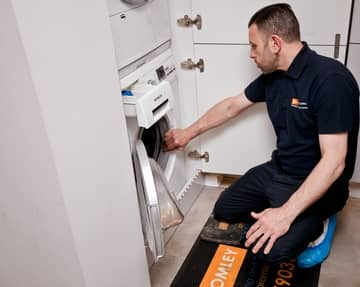 Washing machine installation
Contacting a professional to install a washing machine is a simple way to spare yourself the hassle of handling this process, particularly if you're unsure how to plumb an appliance in. Our team can take control, saving your time and ensuring that the installation runs smoothly.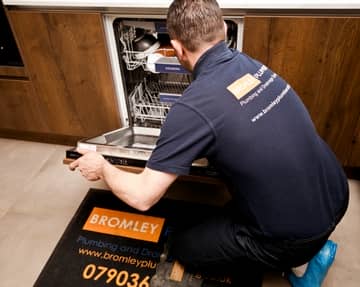 Get your dishwasher in place as soon as possible by hiring our team. We'll make sure it's ready for use quickly so that you can enjoy this modern convenience within your home. You can rely on us to handle the installation process from start to finish.
Request a plumber in Chislehurst, BR7
Call
0208 050 2707
to ask one of our professional plumbers in Chislehurst for assistance. We'll arrange a visit to your property so that we can fix your issue without further disruption.
Expert leak and pipe inspection in Chislehurst, BR7
If there's a water leak within your home, pick up the phone and call our team of fully qualified plumbers for help. Our professional plumbing skills and understanding of these common issues allow us to handle leaks efficiently. We will be able to locate the source of the leak and will determine the best approach to gain access so that we can carry out a repair. Water from a leak can cause damage to your property and will completely disrupt your daily routine, not to mention the stress that you're bound to experience while this is happening. Our plumbers in Chislehurst will be able to provide a quick response that addresses the leak completely, returning everything to the way it should be.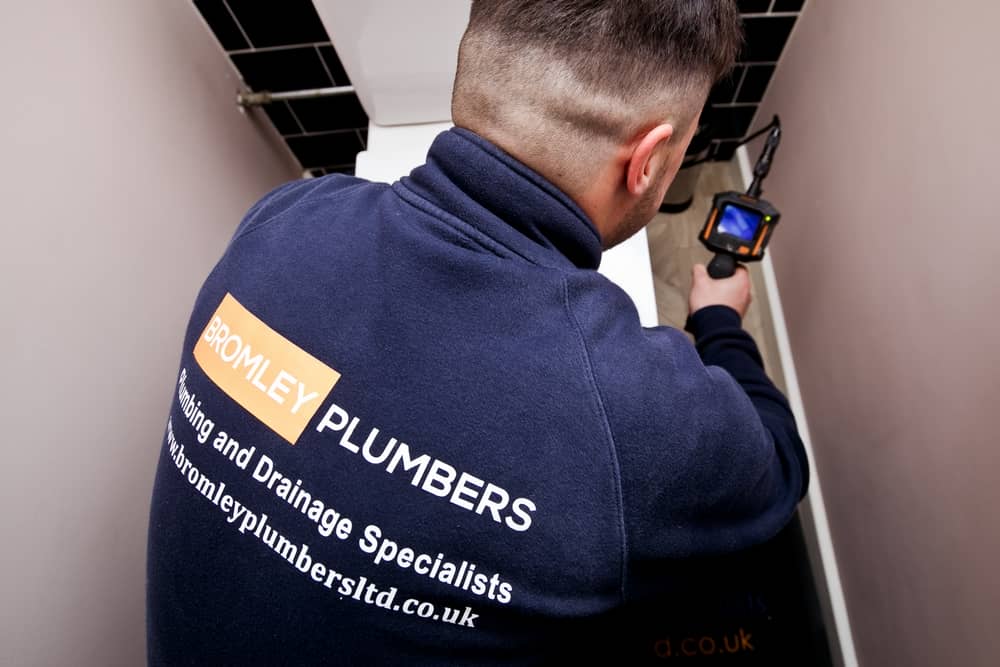 Why choose us as your plumber in Chislehurst, BR7?
Our family-run business contains a talented and highly experienced team – we have 100 years in the industry and counting. The combined experience of our plumbers gives us the skills to resolve plumbing problems of all sizes to a high standard. We will deliver the results you need.
When you need a rapid response, you can rely on us. Our excellent availability means that we can be contacted whenever an issue arises. No matter the complexity of your plumbing requirements, we will take the hassle out of dealing with them promptly and professionally.
We know how to quickly get to the root cause of any plumbing problems. Our knowledge of plumbing systems in and around Chislehurst ensures that we know exactly what we're doing. Let us diagnose the problem efficiently and provide the lasting fix that you need.
You'll benefit from our clear approach to pricing. We have a fixed price guarantee in place so that you have total clarity on the cost of our services. Having eliminated unnecessary costs such as a call out charge, you'll also find that working with us provides excellent value for money.
HEAR FROM OUR CHISLEHURST CLIENTS
Fitted a replacement tap to bathroom basin
"I had been let down by a large local firm at the last moment and rang Bromley Plumbers. Within four hours from my making the call they had visited, the tap had been fitted, the room left tidy and I had been charged an extremely reasonable charge. They were a pleasure to have in the house for the short time they were here. They will undoubtedly be the first firm I turn to the next time I need plumbing assistance."
Fixed leaking pipe below shower tray
"Jack identified the cause of an unpleasant smell coming from the shower cubicle as a leaking pipe below the shower tray. He had to allow the floor to dry out so returned 2 days later to make the repair. The work was done efficiently and on time with minimal disruption and no mess. The bathroom was left clean and tidy and Jack even touched up the paintwork on the skirting he had to remove. No-one would know there had ever been a problem. I found Jack to be friendly and polite and he even took his shoes off when he entered my property. I would definitely use him again and was very pleased with his work."
Blocked Drains
"My wife spoke with jack about a shower valve issue we were having, he provided some excellent advice over WhatsApp which really helped us out. We had a separate issue with blocked drains a few weeks later and called them in, fixed the problem very quickly, very fair pricing, polite and professional – very happy with our experience and would have no doubts recommending them or using again."
Frequently asked plumbing questions in Chislehurst, BR7
Do your plumbers in Chislehurst provide a guarantee?
For your peace of mind, our plumbers will provide a 12-month guarantee. We're confident in the quality of the professional plumbing solutions we carry out. From the moment we arrived on time at your property, your experience working with us will be exceptional.
What is your response time to plumbing issues?
Our ability to respond quickly puts our customers' minds at ease. We're available to respond to plumbing issues rapidly and can minimise disruption by providing a same-day service in Chislehurst. If your issue requires urgent attention, we'll be there in a hurry when you call 0208 050 2707.
Is there a call out charge for your plumbing services?
You won't pay a call out charge when you work with us. We eliminate these unnecessary costs so that our customers receive the best possible value for money, even in a plumbing emergency. You'll benefit from a high-quality service and a competitive price point.
Contact Bromley Plumbers Ltd
Call 0208 050 2707 to arrange a visit from a local plumber in Chislehurst. We'll discuss your issue and will provide the reliable and professional solution it requires.
Where have our plumbers helped customers in Chislehurst, BR7?
Our plumbing services are available throughout Chislehurst, allowing local residents to access an expert helping hand when they need assistance with a plumbing job. We're here to help customers who are based in roads such as:
Edgehill Road Lower Camden Imperial Way Logs Hill Close Perry Street Yester Road Merrydown Way Gravelwood Close Lower Camden Riverwood Lane
Kemnal Road Bonar Place Newton Park Place Elmstead Glade Orpington Road South Hill Sidcup Road Logs Hill Slades Drive Woodknoll Drive
Duggan Drive Southill Road Merlewood Drive Priory Close The Drive Tudor Close Newton Park Place Beaverwood Road Bruton Close Fosters Close
Clifford Avenue Wood Drive Botany Bay Lane Walden Road Leesons Hill Hallam Close Imperial Way Bennetts Copse Sylvester Avenue Clifford Avenue