Professional plumbing support
Arrange a call back
"*" indicates required fields
No call out charge or hidden fees
Having plumbing issues? We know just how you feel. Here at Bromley Plumbers, we have a team of experienced plumbers who are equipped to handle any size or complexity of job you might have. We've been in business for over 100 years and have helped countless customers with their plumbing needs, so we know what we're doing! All you need to do is give us a call on 0208 050 2707 to request a professional plumber in Bexley. We'll be there ASAP to help resolve your issue so that you can get back to your regular routine. And our services are always reasonably priced, so you don't have to worry about breaking the bank.
Recommended plumbers
in Bexley
Our top-notch workmanship and reliable services have earned us a stellar reputation in Bexley.
Read our customer reviews to understand why we are the area's preferred plumbing provider!
Plumbing services in Bexley
Having plumbing issues and don't know who to call? We're expert plumbers located in Bexley who provide the quality services you need to address all sorts of issues. Our customers know that they can rely on us to be friendly, reliable, and honest. We always arrive on time and complete the job successfully. You deserve to work with a highly professional team of plumbers who will get the job done right the first time. Call us today and we'll be happy to help you with all your plumbing needs, including: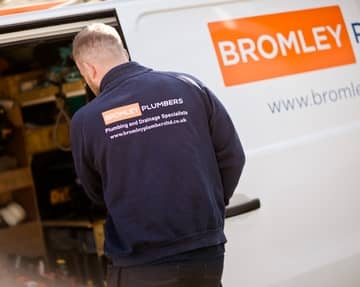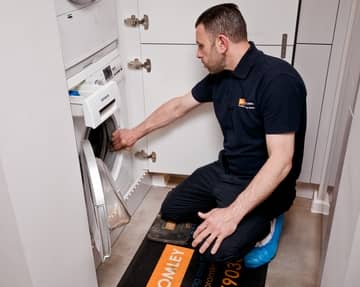 Washing machine installation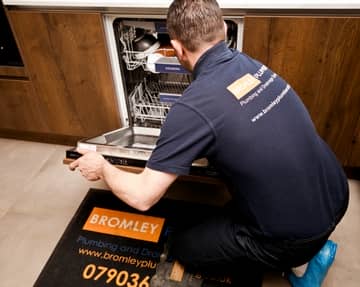 Request a plumber in Bexley
Struggling with a plumbing issue? Let our experts take the hassle away! Contact us, and we'll arrange for one of our experienced plumbers to get your problem sorted in no time. Call
0208 050 2707
or fill out our form today – don't wait any longer!
Expert leak and pipe detection in Bexley
Bexley residents, are you concerned about a water leak in your property? Bromley Plumbers is the leading provider of plumbing services in the Bexley area. Our team of expert plumbers can quickly and efficiently locate the source of any leaks within your property, allowing us to provide the professional plumbing solution you need. We understand how disruptive water leaks and burst pipes can be, and we know that you will be worried about the damage they could cause to your possessions. That's why we offer an expert leak and pipe detection service that will take the stress out of the situation, quickly allowing our team to implement the necessary repairs.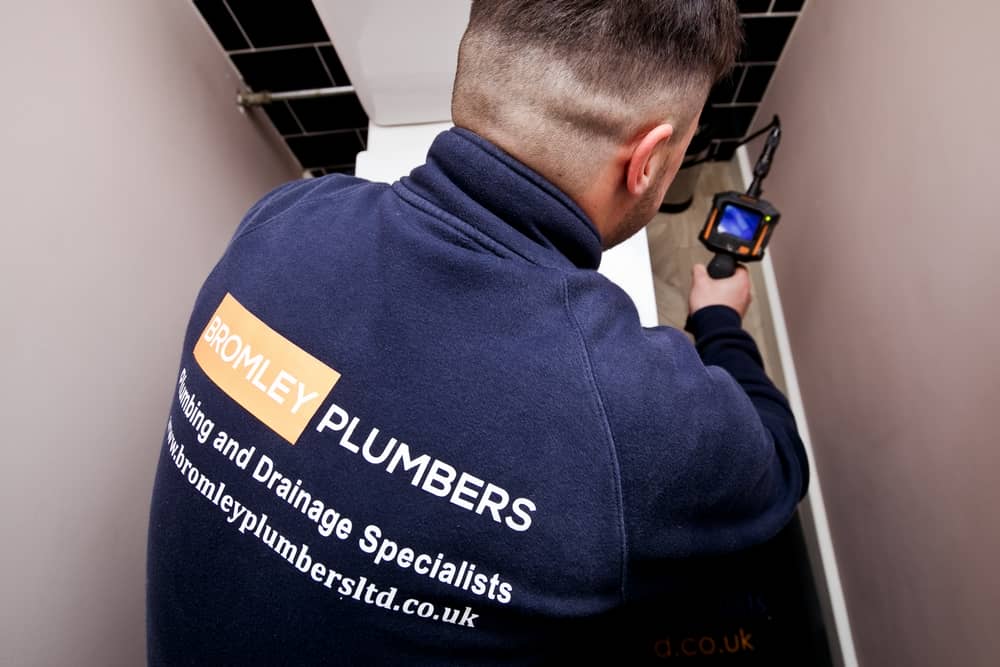 Why choose us as your plumber in Bexley?
Bromley Plumbers Ltd has more than 100 years of experience within our team, so we possess the expertise needed to fix any plumbing issue in Bexley to a high standard. We're family-run business, so you can trust us to provide a reliable and trustworthy service.
Our plumbers are highly skilled and experienced in providing rapid solutions to your plumbing emergencies. With us, you can rest assured that your problem will be taken care of quickly and effectively.
We are a team of experienced professionals who are knowledgeable in all aspects of plumbing. We will quickly diagnose the issue and provide you with a lasting solution. Plus, we're always here to answer any questions you may have about your plumbing system.
At Bromley Plumbers, we believe in transparency and honesty. We provide clear and concise pricing so that there are no surprises when the bill comes. Plus, we offer a fixed price guarantee so that you can be sure that the price we quote is accurate and provides the best possible value for your money.
Frequently asked plumbing questions in Bexley
Do your plumbers in Bexley provide a guarantee?
Yes, with our 12-month guarantee you can be confident that any problems with the work we've carried out will be sorted out as quickly as possible. We want our customers to be happy with the lasting solutions we provide, so we offer this guarantee as an extra reassurance.
What is your response time to plumbing issues?
We recognise that an efficient resolution is critical and will ensure you receive same-day assistance. With a team available around the clock, our expertise is just one call away on
0208 050 2707
! Our unwavering commitment to customer satisfaction allows us to provide prompt support when needed.
Is there a call out charge for your plumbing services?
Our Bexley customers can rest assured knowing our plumbing services come with no hidden fees. We're dedicated to providing superior value for money, especially during those unexpected emergency situations.
Contact Bromley Plumbers Ltd
Get your plumbing problems solved quickly and professionally with a call to our expert plumbers in Bexley. Our qualified team is dedicated to providing swift responses for all sizes of issues, so contact us today on 0208 050 2707!
Where have our plumbers helped customers in Bexley?
Bexley residents have trusted our plumbing team's expertise for years. Our highly skilled and knowledgeable plumbers have been helping customers get to the root of their issues along popular roads in this area such as:
Margaret Road
Lodge Lane
Arundel Close
Rye Close
Penn Lane
Iris Avenue
Danson Underpass
Bourne Road
Marden Crescent
Sandhurst Road
Hall Place Crescent
Henfield Close
Rochester Drive
Cranleigh Close
Danson Underpass
Coronation Close
Bourne Mead
Brook Lane
Arbuthnot Lane
Upton Close
Newick Close
Upton Primary School
Hall Place Crescent
Pengarth Road
Wellington Road