Rapid support for blocked drains in Orpington, BR6
Arrange a call back
"*" indicates required fields
No call out charge or hidden fees
Blocked drains in Orpington, BR6
Is your property being disrupted by blocked drains in Orpington, BR6? We're the team you can trust to resolve the issue effectively and without delay. Our excellent availability means that support from a professional drainage engineer is always within reach. We've accrued more than 100 years of experience within our team, giving us the expertise to meet the needs of customers in Orpington BR6, no matter the complexity of their drainage issue. Choosing our team means receiving an expert helping hand from a company that has worked throughout Orpington, from Priory Avenue to Lodge Crescent, for years. There's no better choice locally when you're dealing with a blocked drain. Call 0208 050 2707 to arrange a visit at your property from an expert drainage engineer.
Recommended drainage
engineers in Orpington, BR6
We're the #1 choice if you need assistance with blocked drains in Orpington, BR6. The high-quality results we deliver have set us apart and have led to a local reputation that our team are extremely proud of. See what some of our customers have said about our services in the reviews they've kindly left for us.  
Local drainage in Orpington, BR6
We have an expert understanding of the drainage systems that are found within properties throughout Orpington, BR6. The properties in Orpington, BR6 are highly varied and distinctive, encompassing the 1920s and 1930s mansions found within private estates in Locksbottom and the Arts & Crafts homes built in the same period by the master builder Noel Rees in Petts Wood. Our hands-on experience working in Orpington has translated into an impressive track record addressing local drainage issues – we understand how to determine an effective fix as quickly as possible. As with the rest of London, Orpington is part of the Thames Water network. We will be able to draw on our knowledge of this supply and will ensure that any drain-related issues are handled professionally.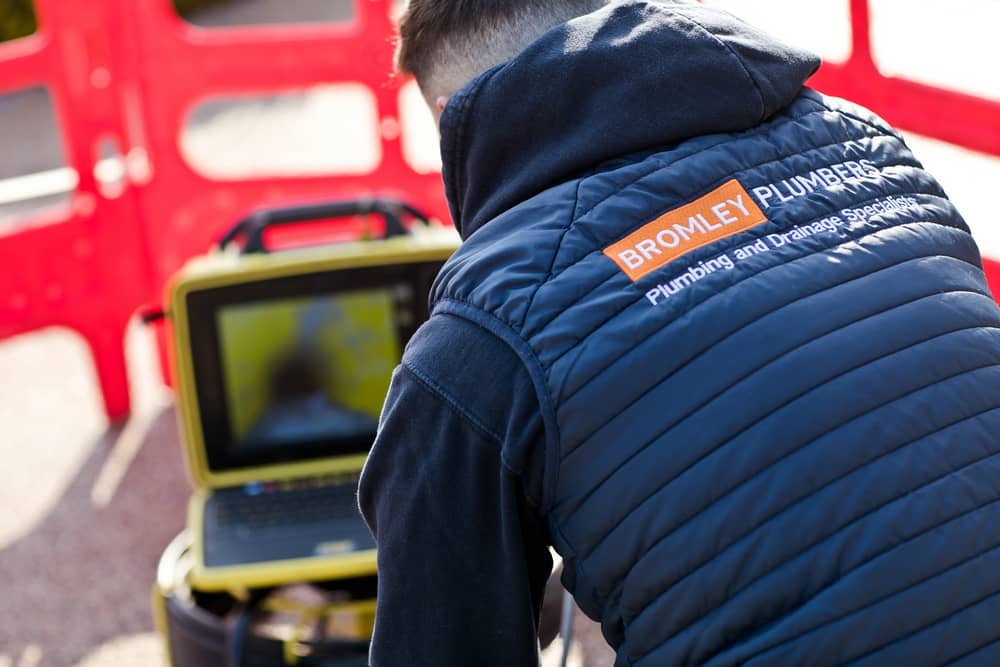 Need assistance with a blocked drain in BR6?
Call 0208 050 2707
to request a drainage engineer in Orpington, BR6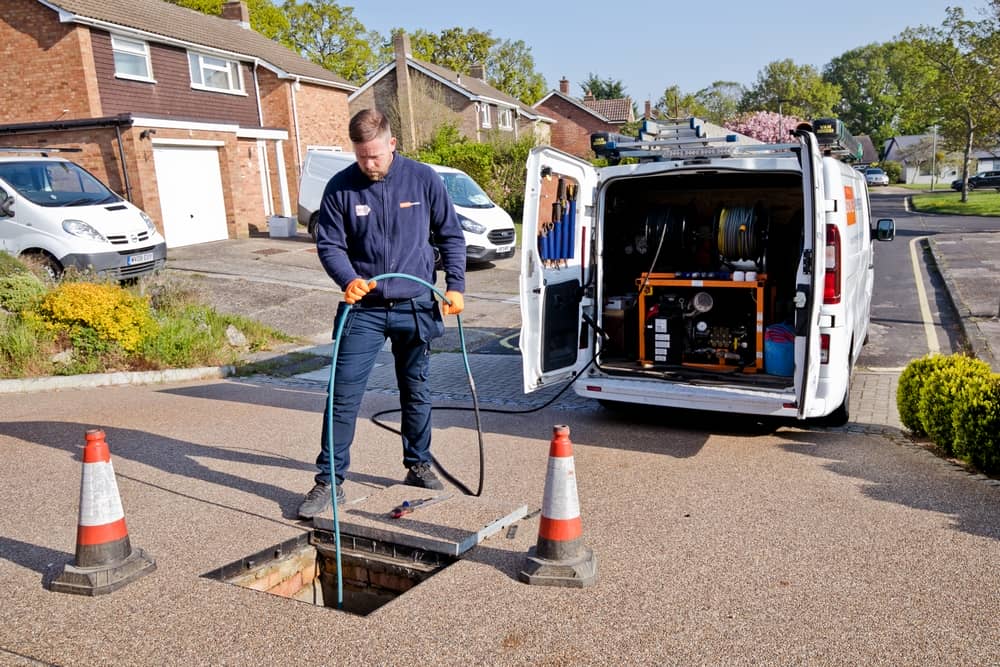 CCTV drainage in Orpington, BR6
We carry out thorough CCTV drain surveys that will give local residents in Orpington, BR6 the confidence that their drainage systems have been assessed fully. Our attention to detail and meticulous approach ensure that any current or developing issues will be located during the survey, providing an accurate picture of the condition of the drain. By inserting a specialist camera into your drain, our engineers will be able to identify blockages, signs of rodents, damage from roots, and broken pipes as efficiently as possible. Every survey is followed by a report that comprehensively documents our findings. This gives our customers a convenient record of the integrity, cleanliness, and effectiveness of their drains.
Need assistance with a blocked drain in BR6?
Call 0208 050 2707
to request a drainage engineer in Orpington, BR6.
Drainage services in Orpington, BR6
Our drainage services are designed to support customers in Orpington, BR6 with all their drain requirements. Whether you're experiencing a blockage, dealing with pests, or in need of a professional CCTV survey, we're here to provide the effective service you require. The process will be managed from beginning to end by our talented team, taking the hassle out of remedying your drain issues in Orpington, BR6.
A blocked sink disrupts your kitchen or bathroom, preventing you from using your room effectively. We'll use our drain unblocking expertise to clear the blockage swiftly and return your sink to working condition. You can rely on us to minimise any disruption from sink blockages.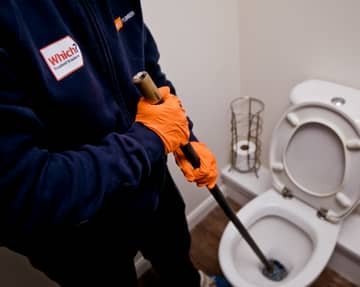 Blocked toilets are frustrating and inconvenient, removing essential functionality from your home. Let us carry out any drain repairs your toilet needs so that we can return it to use as quickly as possible. Our team knows how to provide a prompt and effective solution to these issues.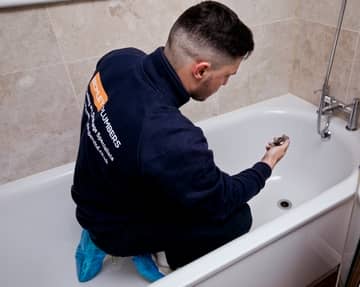 Overflowing drains can damage your home and are unpleasant to live with. When your drain is blocked, contacting our team will ensure that the problem is dealt with quickly and effectively. Our adaptable team can handle blockages of all sizes, no matter where they are in your drainage system.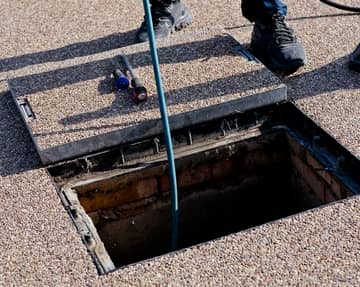 If a blockage in your drain is particularly hard to dislodge or has formed in a location that can't be reached easily, we can use a high-pressure jetting unit to clear it. Our team have all the equipment they may need to handle a drain blockage and provide an effective solution.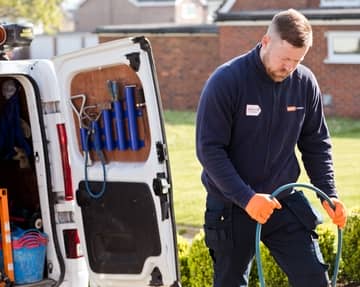 When your drains aren't as effective at removing wastewater from your property as they used to be, a professional clean may be in order. We can clear your drains so that they are returned to good condition, any blockages are removed, and they can function properly.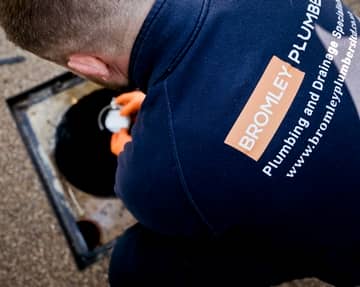 Rodents can enter your property through cracks or splits in your drains. Our team can assess the condition of your drains using a CCTV survey and will be able to help you avoid an infestation if there are signs of rodents. This includes installing specialist rat blocker devices to prevent entry. 
Request a drainage engineer in Orpington, BR6
Is there a blocked drain at your Orpington property? Call 0208 050 2707 or complete our form to arrange for support from an expert drainage engineer.
Why choose us as your drainage company in Orpington, BR6?
We'll provide an experienced helping hand with drainage issues such as blocked drains in Orpington. With more than 100 years of combined experience in our team, our engineers have the expertise to identify and resolve problems within drainage systems, no matter their complexity.
We're available in a hurry to help our customers in Orpington with any drain problems. You can rely on us to provide a quick response when expert assistance is required, minimising any disruption that you may be experiencing. Our expert team will do everything they can to help.  
We have an unbeatable knowledge of drain systems and the issues that commonly affect them, giving us the skills to quickly identify any problems and implement an effective fix. Our industry knowledge sets us apart and makes us the drain engineers you need in Orpington.
Our transparent approach gives our customers confidence in the value of our services. There are no hidden fees or additional charges to worry about – we're determined to provide the best possible value. Working with us is simple and straightforward.
Frequently asked drainage questions in Orpington, BR6
Do your drain engineers in Orpington provide a guarantee?
Yes, we provide a 12-month guarantee for our drainage services. Our team are proud to provide a friendly and professional service when visiting your property as well as a guarantee for your ongoing peace of mind. You can be confident in the quality of our services – we are!
What is your response time to drainage issues?
We provide an urgent response to drainage issues, avoiding delays that would cause our customers further disruption. Our team are available as soon as possible, providing a same-day service as well as emergency support. To get started, simply call 0208 050 2707 to speak to an experienced drain engineer.
Is there a call out charge for your drainage services?
There is no call out charge for our drainage services. We're committed to providing excellent value and an exceptional customer experience – we've built our reputation by eliminating additional charges and unnecessary costs.
Contact Bromley Plumbers Ltd
Call 0208 050 2707 if you need assistance with your blocked drains in Orpington. Our team will be happy to discuss your issue and will provide a quick response visit to your property.
Where have our drainage engineers helped customers in Orpington, BR6?
Our engineers have helped customers throughout Orpington with their drainage systems, clearing blockages and assisting with any drain-related issues. Our services can help residents in local roads such as:
St Paul's Cray Road
Fieldway
Woodhurst Avenue
Maple Close
Heath Side
Berger Close
Transmere Close
Felton Close
Transmere Road
Chesham Avenue
Lyoth Road
Maybury Close
Kennedy Close
Franks Wood Avenue
Hawthorn Close
Eynsford Close
Clareville Road
Gumping Road
Scotsdale Close
Tent Peg Lane
Fairway
Fairoak Close
Berkeley Close
Fairfield Road
Oaklands Close
Birchwood Road
Kenilworth Road
Crofton Road
Crofton Road
Romany Rise
Crest View Drive
Lakeswood Road
Kingsway
Willett Close
Crossway
Scotsdale Close
Bushey Avenue
Towncourt Lane
Beaumont Road
Manor Way