Rapid support for blocked drains in Brixton
Arrange a call back
"*" indicates required fields
No concealed costs or call-out fees
Blocked drains in Brixton
When it comes to handling the vexing issue of blocked drains in Brixton, our team holds an unrivalled position. As a long-standing, family-operated enterprise, we take immense pride in our cadre of highly skilled drainage engineers, equipped with the acumen to meticulously diagnose and resolve drainage problems in the local vicinity.
With a cumulative experience of over 55 years, we offer you the assurance of effective, enduring drainage solutions tailored to your Brixton property. Our expertise has been finely honed through years of grappling with a diverse range of property challenges, ensuring we are always prepared for whatever comes our way. To benefit from a swift response and steadfast assistance, get in touch with our dedicated drainage engineers at 0208 050 2707.
Recommended drainage
engineers in Brixton
Your quest for tackling blocked drains in Brixton leads you to us – the top choice. Our services prioritise convenience, ensuring high-quality results that the local community rightly expects, all while keeping disruptions to a minimum. Explore our raving reviews and experience firsthand the excellence that defines our approach.
Local drainage in Brixton
Our exceptional understanding of Brixton places our drainage services in a league of their own. When it comes to comprehending the complexities of drainage systems in this area, we are unrivalled. With a diverse range of property types, including Victorian, Edwardian, 1920s, and contemporary builds, we boast extensive hands-on experience in resolving drainage issues across these architectural styles. Our unwavering commitment to delivering high-quality craftsmanship over the years has earned us a well-deserved reputation. If you find yourself grappling with drainage issues in Brixton, rest assured that we possess the expertise to adeptly unblock your drains.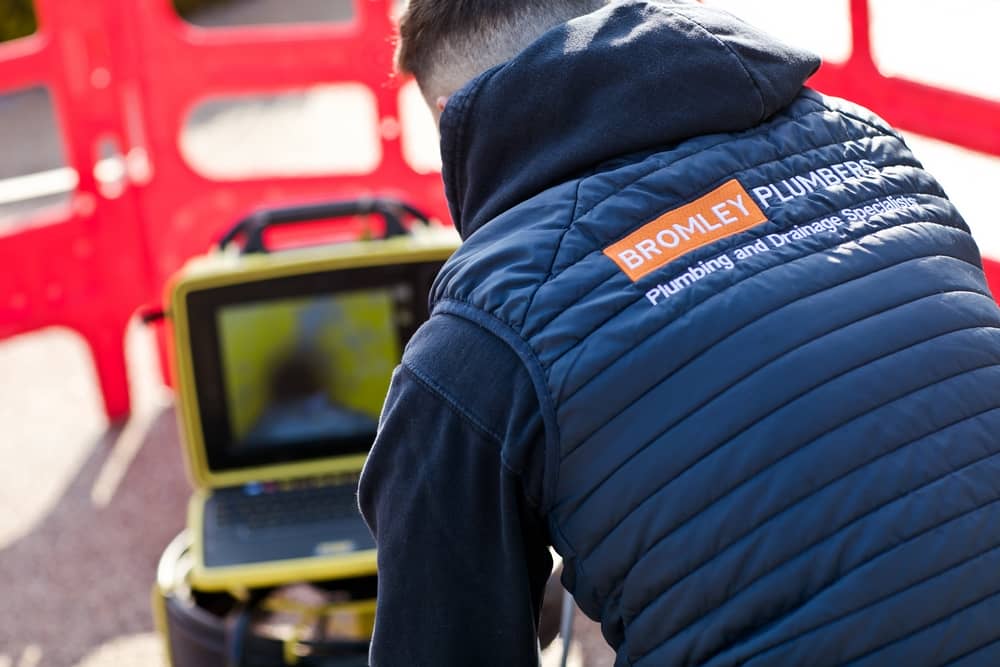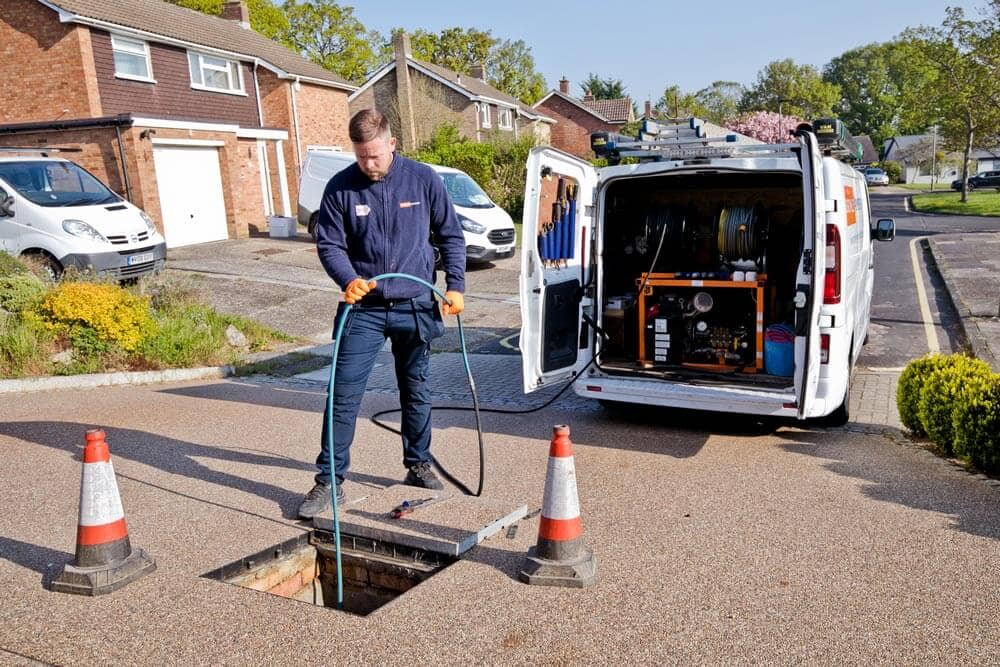 Embrace the convenience of our comprehensive CCTV drain surveys. Armed with advanced technology, we expertly navigate a specialised camera through your property's pipework, conducting thorough inspections of your drainage system. Our adept engineers meticulously inspect for damage, root intrusions, blockages, or signs of rodent intrusion, swiftly gathering crucial information to expedite the diagnostic process. You can trust that you'll receive a detailed CCTV survey report, offering peace of mind as it attests to the expert assessment of your drains' integrity, cleanliness, and efficiency.
Drainage services in Brixton
Turn to our services for expert guidance on all your drainage system troubles in Brixton. Our primary focus is to ensure your utmost satisfaction, resulting in a fully functional and hassle-free drainage system. We assume full responsibility for the entire process, simplifying the drain unblocking journey for you. Equipped with a team of qualified drainage engineers, we possess the necessary expertise to tackle any drain-related issue and carry out efficient repairs.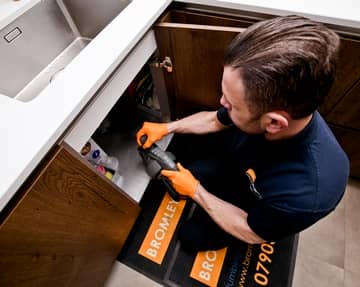 When blocked sinks wreak havoc in your Brixton home, you need a solution, and you need it fast. Our team of drain unblocking experts is here to provide just that. We'll expertly remove those troublesome blockages, ensuring your sink is up and running smoothly in no time, bringing back the convenience you deserve.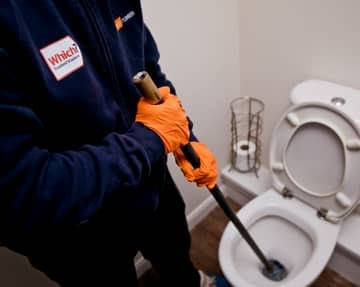 Coping with a blocked toilet can be incredibly vexing. However, our dedicated team is primed to react swiftly and rectify the issue with utmost promptness. We are acutely aware of the urgency of the situation and pledge to minimise any inconveniences our esteemed customers in Brixton may endure due to toilet blockages.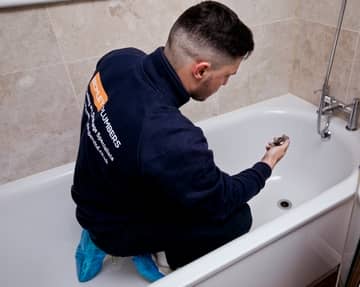 When overflowing drains threaten your property, swift action is essential to prevent potential damage. Our expert team excels in safeguarding your premises, efficiently handling blockages of all magnitudes. We promptly diagnose drain issues and deliver effective solutions, ensuring the security of your Brixton property.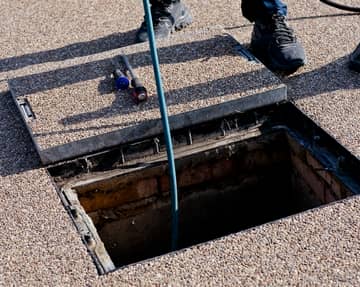 When conventional approaches fall short, it's time to call in the high-pressure jetting heroes. We excel at promptly resolving drainage dilemmas, ensuring your drains flow freely once more. Prepared to tackle the most stubborn blockages and significant drainage challenges, our team assures you of swift and efficient solutions.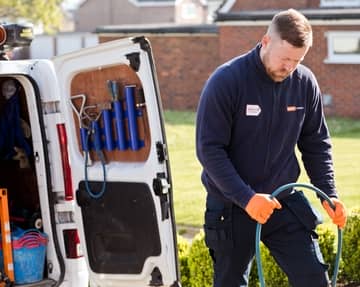 Don't let drain troubles disrupt your life in Brixton. Opt for our expert drain cleaning service, designed to tackle early-stage obstructions before they become major headaches. Trust us to keep your drains in prime condition, ensuring seamless functionality and steering clear of potential blockages.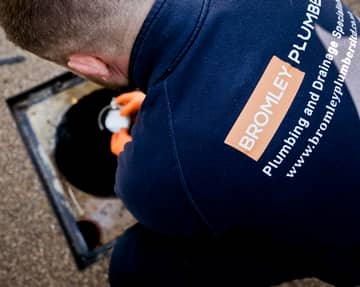 Shield your property from potential rodent infiltrations by harnessing the power of CCTV drain surveys. Our expert team diligently searches for signs of rodents, allowing us to effectively address any issues that arise. Should the need arise, we expertly install dedicated rat blockers, providing both peace of mind and a secure drainage system in Brixton.
Request a drainage engineer in Brixton
We're here to provide a speedy resolution to your blocked drain. Simply dial
0208 050 2707
or fill out our form to schedule a visit from a skilled drainage engineer in Brixton.
Why choose us as your drainage company in Brixton?
With over 55 years of collective experience, we hold the key to swiftly unblock drains and restore your property's drainage system to its prime condition. When it comes to resolving drainage issues efficiently and effectively, our team in Brixton is your reliable partner.
We recognise the frustration and anxiety that arise from drainage concerns. That's precisely why our team is readily available to assist you with any blocked drain issues in Brixton. Our responsive approach guarantees quick action, minimising disruptions, and providing you with the timely assistance you deserve.
Our team possesses an unparallelled knowledge of drainage systems and their common challenges. This expertise enables us to diagnose drain issues with pinpoint accuracy and deliver swift, long-lasting solutions. Trust us to provide comprehensive fixes for all your drainage problems in Brixton.
Partnering with us guarantees a straightforward and hassle-free experience. Our fixed price guarantee instills confidence in the accuracy of our quotes, while our unwavering commitment to delivering the utmost value ensures transparency without hidden fees or call-out charges. We take immense pride in our transparent approach.
Frequently asked drainage questions in Brixton
Do your drain engineers in Brixton provide a guarantee?
We back our drainage services with a robust 12-month guarantee, a testament to our steadfast confidence in their quality. This guarantee ensures your lasting peace of mind, knowing you'll receive a warm, friendly, and dependable service on the day of your drainage solution in Brixton.
What is your response time to drainage issues?
We prioritise accessibility, guaranteeing that reaching us is hassle-free. Our same-day service and rapid response to drainage emergencies exemplify our commitment to being there for you when you need us most. Don't wait – call 0208 050 2707 to connect with our knowledgeable drainage engineers and discuss your concerns in Brixton.
Is there a call out charge for your drainage services?
Our values centre around transparency and customer satisfaction. To reflect this, we've eliminated call-out charges from our services. Our commitment to delivering competitive quotes guarantees you access to top-tier service in Brixton, free from any unexpected costs.
Contact Bromley Plumbers Ltd
Whenever you encounter a blocked drain or drainage issue, our experienced team is at your service. Contact us at 0208 050 2707 to arrange a visit from a proficient drainage engineer in Brixton.