Professional plumbing support
Arrange a call back
"*" indicates required fields
No call out charge or hidden fees
Plumbing problems got you down? We've got your back. Our experienced plumbers in Hither Green are well-equipped to handle any type of job, no matter how big or complex. With a remarkable 100 years of service under our belt, we've assisted countless customers in resolving their plumbing issues effectively. Just give us a call on 0208 050 2707, and we'll swiftly dispatch a professional plumber to your location. Rest assured, our services are affordably priced, allowing you to find a solution without straining your wallet.
Recommended plumbers
in Hither Green
If you want to understand why we're the go-to plumbing provider in Hither Green, simply take
a glance at our customer reviews. They serve as a testament to the trust our customers have
in us and showcase the high level of satisfaction they experience when choosing our services.
Plumbing services in Hither Green
Looking for expert plumbers in Hither Green? Look no further. We specialise in providing a wide range of top-quality services and addressing plumbing issues of all sizes. Our commitment to offering friendly, reliable, and honest service ensures that our customers feel confident and at ease. From our prompt arrival to the meticulous completion of the job, our highly professional team of plumbers will impress you with their expertise and dedication.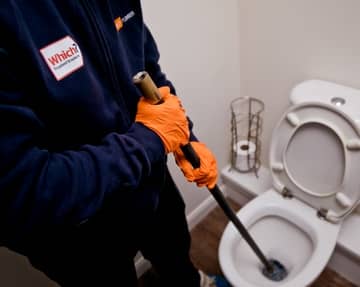 Is your toilet broken, blocked, or leaking? Don't worry, our team is here to provide a swift solution and restore it to full function. We understand the importance of a prompt response in these situations and will arrive quickly to address the issue with the expertise it requires.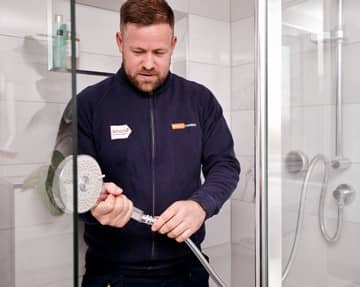 Dealing with a leaking or broken shower can be highly frustrating, especially when it disrupts your daily routine. But fret not! Our skilled team can quickly resolve these problems, ensuring minimal disruption to your day. From tackling minor leaks to investigating and fixing any blockages, we have you covered when it comes to shower issues.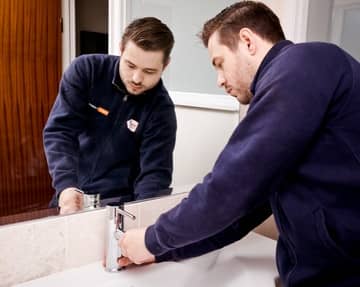 A blocked sink can throw a wrench into your plans, but our expert plumbers are here to help. We have the know-how and tools to swiftly solve your sink problems, restoring its functionality without delay. Count on us to identify and remove any blockages so you can get back to your daily routine.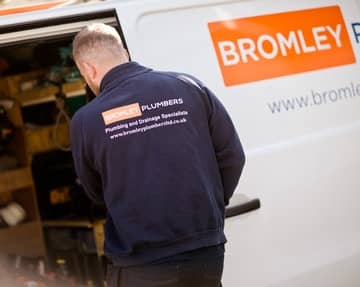 Whether you need soil stack installation, repair, or replacement, our team has got you covered. We'll restore your plumbing system to optimal working condition, ensuring waste can be removed swiftly and efficiently. Our team can also help to clear any obstructions.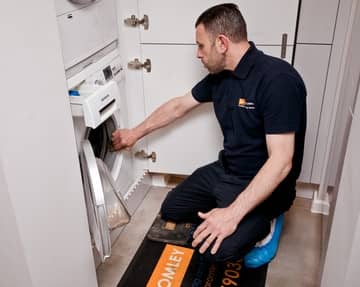 Washing machine installation
Don't stress over installing your new washing machine. Let our team handle the job for you, providing a hassle-free experience that saves you time and effort. With our quick and convenient service, you can have peace of mind knowing that your washing machine is professionally installed.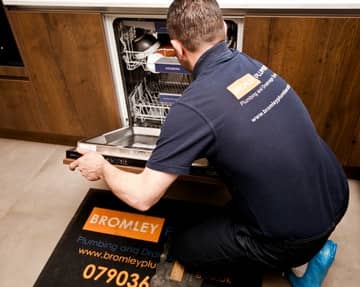 Make the most of your new dishwasher with our efficient plumbing services. Our skilled team will ensure a seamless installation, allowing you to start benefiting from your new appliance without unnecessary delays. Trust us to handle everything promptly and professionally.
Request a plumber in Hither Green
Struggling with a plumbing issue? Let our experts take the hassle away! Contact us, and we'll arrange for one of our experienced plumbers to get your problem sorted in no time. Call
0208 050 2707
or fill out our form today – don't wait any longer!
Expert leak and pipe detection in Hither Green
Concerned about a water leak on your property? Rest assured, Bromley Plumbers is here to help. As the leading provider of plumbing services in the Hither Green, our team of expert plumbers is equipped to quickly and effectively pinpoint the source of any leaks within your premises. We understand the inconvenience and potential damage that water leaks and burst pipes can cause, which is why we offer an expert leak and pipe detection service. Let us alleviate your worries and restore peace of mind by promptly implementing the necessary repairs.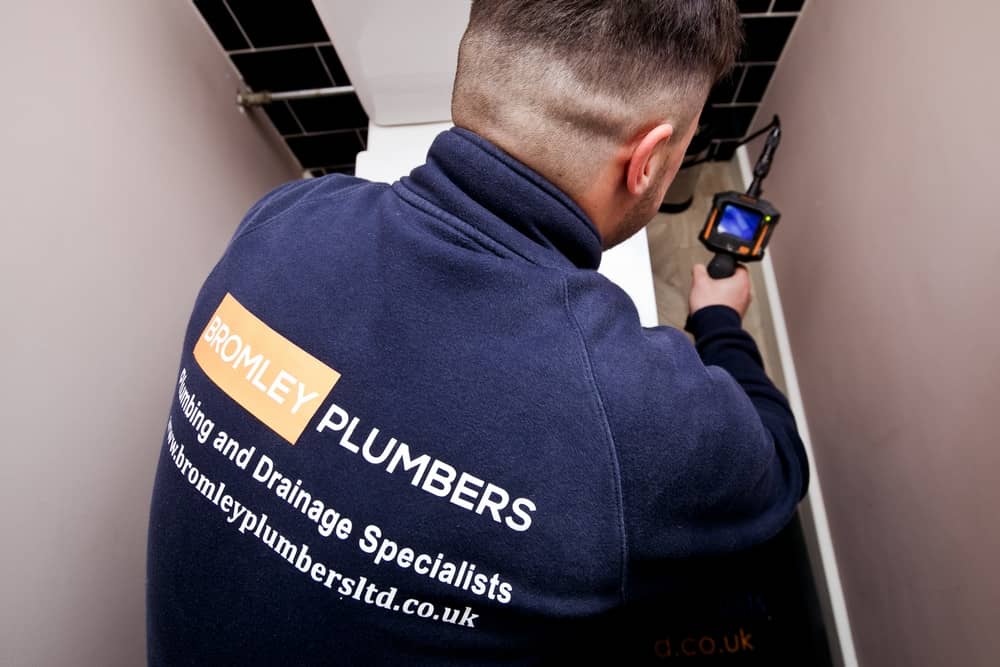 Why choose us as your plumber in Hither Green?
With Bromley Plumbers Ltd, you benefit from a wealth of experience accumulated over 100 years within our team. We possess the knowledge and skills necessary to tackle any plumbing issue in Hither Green to the highest standard. As a family-run business, we prioritise reliability and trust, ensuring that you receive a service you can depend on.
We understand the urgency of plumbing emergencies, which is why we offer 24/7/365 availability. Our team of highly skilled and experienced plumbers is dedicated to providing rapid solutions to your plumbing problems. Rest assured, we'll address your issues promptly and efficiently, getting your systems back on track in no time.
At Bromley Plumbers, our team of knowledgeable professionals possess expertise in all aspects of plumbing. We excel at quickly diagnosing issues and delivering effective, long-lasting solutions. Don't hesitate to ask us any questions you may have about your plumbing system—we're always here to provide helpful insights and advice.
Our team hold transparency and honesty in high regard. We are dedicated to providing our customers with clear and transparent pricing, leaving no room for unexpected charges or hidden fees. With our fixed price guarantee, you can trust that the quote we provide is precise and represents the best value for the services rendered.
Frequently asked plumbing questions in Hither Green
Do your plumbers in Hither Green provide a guarantee?
We take pride in our work and the satisfaction of our customers. That's why we offer a 12-month guarantee on the services we provide. If any issues arise related to the work we've carried out, we will swiftly address and resolve them. Your happiness and peace of mind are of utmost importance to us.
What is your response time to plumbing issues?
We prioritise efficient resolutions for plumbing problems. When you reach out to us, you can expect same-day assistance from our team. With our round-the-clock availability, expert help is always within reach by dialing
0208 050 2707
.
Is there a call out charge for your plumbing services?
We believe in upfront and honest pricing. We don't charge a call out fee, and there are no hidden fees involved, only a minimum of one hour's labour. Rest assured, you can rely on us for transparent pricing and exceptional service.
Contact Bromley Plumbers Ltd
When you're facing plumbing problems, trust our expert plumbers in Hither Green to solve them quickly and professionally. Take action today and give us a call on
0208 050 2707
to have your plumbing problems resolved by the experts.