Professional plumbing support in West Wickham, BR4
Arrange a call back
"*" indicates required fields
No call out charge or hidden fees
Plumber in West Wickham, br4
We have 100 years' combined experience among our team of plumbers in West Wickham BR4, making us the reliable choice for plumbing issues of all sizes. From burst pipes and leaking sinks, through to blocked drains, we have the skills and expertise to provide an effective solution in a manner that minimises disruption within your property. We have extensive hands-on experience and have worked within roads such as The Mead and Chessington Way, taking care of a wide range of plumbing requirements in West Wickham. Call 0208 050 2707 to speak to a member of our team and tell us about your plumbing issue. We'll arrange for one of our professional plumbers in West Wickham to visit your property.
Recommended plumbers
in West Wickham, BR4
The exceptional customer experience that we provide and the quality of the work that we've completed has been recognised throughout the local area. We're proud of the reputation that we've built and the reviews that have been left for us – see for yourself why we're the #1 choice for plumbers in West Wickham.
Local plumber in West Wickham, BR4
Our plumbers have a detailed knowledge of West Wickham BR4, having worked throughout the area in properties of all types and sizes. Much of the housing stock in West Wickham was built in the 1920s and 1930s, and we've built an impressive track record for fixing plumbing issues within these older properties. Our understanding of these local plumbing systems is unrivalled, allowing us to minimise disruption for our customers and provide highly effective plumbing solutions. The water supply for properties in West Wickham is provided by Thames Water – we are familiar with this network and will also be able to assist with any issues linked to the water supply that may be having an impact on the plumbing within your home. If you need a local plumber in West Wickham, we'll provide the service that you and your property deserve.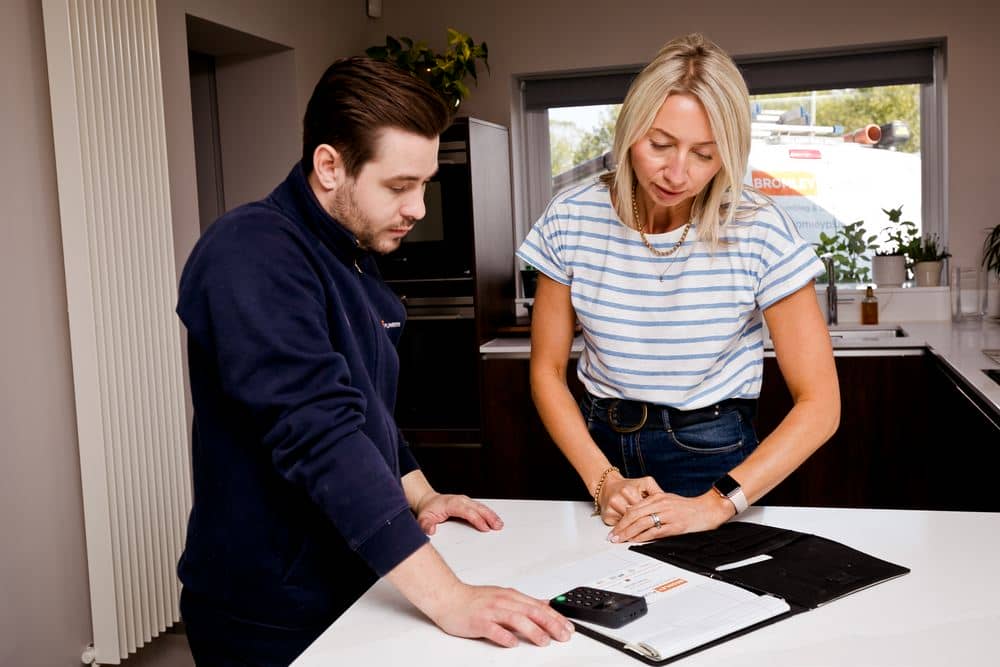 Need professional plumbing assistance in West Wickham, BR4?
Call 0208 050 2707
to request a plumber in West Wickham, BR4.
Plumbing services in West Wickham, BR4
Our plumbing services in West Wickham, BR4 give local residents the reassurance that all their plumbing jobs can be handled by the same expert team. When you work with us, you'll receive a friendly and reliable service from the moment we arrive on time at your West Wickham property right through to the end of the job. We're serious about delivering the best possible customer experience at the best possible price point.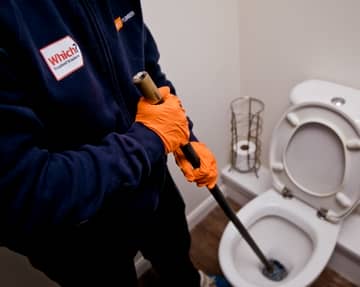 If your toilet is broken, leaking, or blocked, we can help. As experienced plumbers, we know just how frustrating and disruptive it can be to have an issue with your toilet. We'll provide a swift response, arriving at your property to implement the solution you need.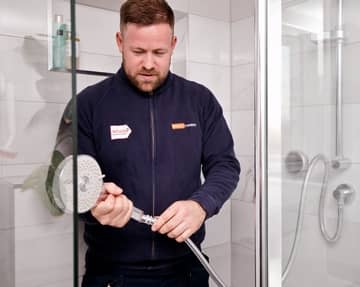 Our team can help with a wide range of shower issues, from blockages and leaks through to totally broken showers. If your shower is out of action, contacting our team will ensure you receive the prompt and effective response you need to be able to start the day fresh once again.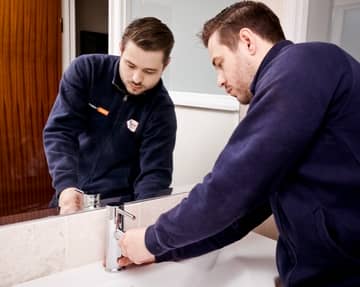 We're experts at clearing sink blockages quickly and fixing leaks that may be disrupting your kitchen or bathroom. A functioning sink is an important part of your home, and our team will be on hand to make this happen swiftly and without any unnecessary disruption.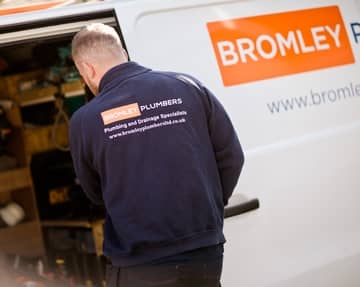 Your soil stack performs an essential role by ensuring that waste is removed from your property effectively. If your stack needs to be repaired, replaced, or unblocked, we're the team with the expertise to make this happen. We're here to take care of your West Wickham property.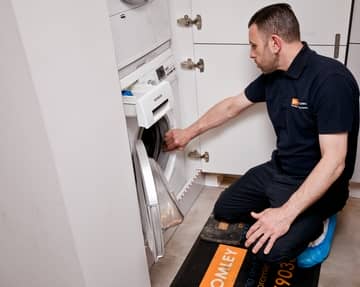 Washing machine installation
If required, our team can install your new washing machine. This saves you time and spares you the hassle of carrying out the installation process yourself. Plus, you'll receive the peace of mind that a professional has ensured that every aspect of the process has been taken care of effectively.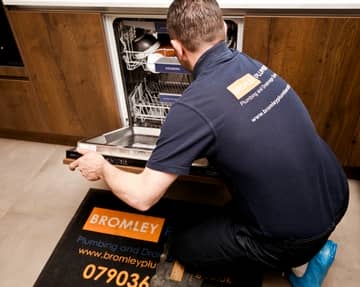 We can plumb in your dishwasher so that it is up and running as quickly as possible. Having a dishwasher is a major convenience that can improve the quality of your day-to-day routine. Professional installation will let you take advantage of these benefits quickly and without any hassle.
Request a plumber in West Wickham, br4
Call
0208 050 2707
or complete our form to talk to one of our expert plumbers in West Wickham about your issue. We'll arrange a convenient visit to your property to provide the solution you require.
Expert leak and pipe inspection in West Wickham, br4
Burst pipes and water leaks are major issues that disrupt your home and risk damaging your possessions. If you're experiencing a plumbing emergency like this, you'll benefit from our expert leak and pipe detection service. Our plumbing knowledge lets us efficiently locate the source of any leaks so that we can gain access and solve the problem. Calling us will take the stress out of the situation, giving you the confidence that expert plumbers are on hand to keep any damage or disruption to a minimum.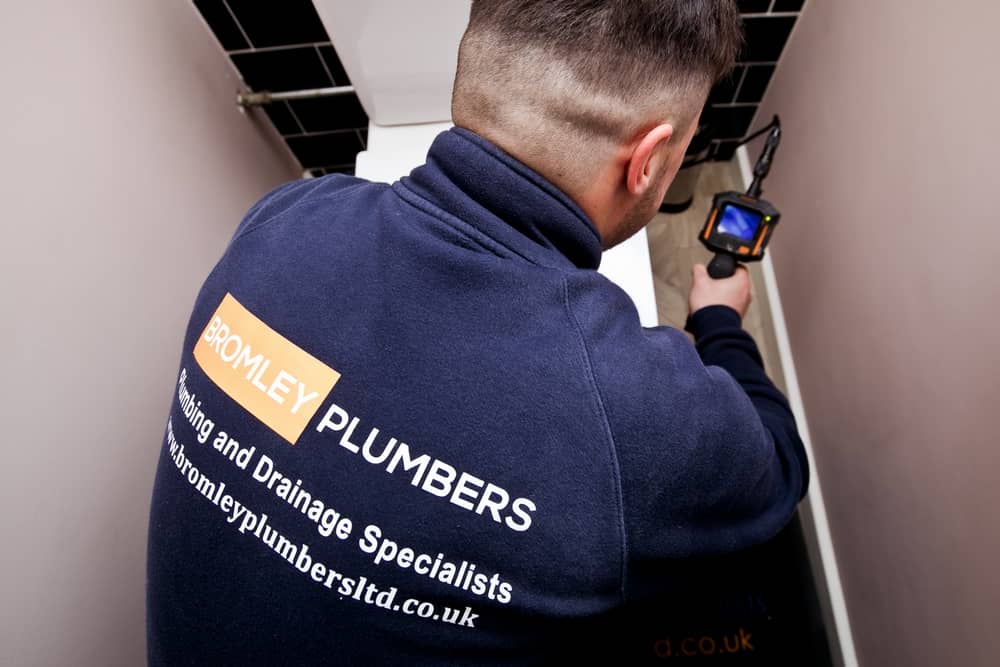 Why choose us as your plumber in West Wickham, br4?
Choosing our family-run business ensures that you'll benefit from more than 100 years of plumbing experience within our team. We have the skills and expertise to handle plumbing jobs of all sizes, providing a prompt and professional solution that is designed to last.
When you need professional plumbing assistance in West Wickham, we'll be there to help. Our team is available as soon as possible so that we can provide a quick response whenever the need arises. You can have complete peace of mind that we have you covered.
We've accrued a detailed knowledge of West Wickham and the plumbing systems within its properties. As a result, our team understand how to quickly and effectively diagnose any issues that they encounter. Our knowledgeable plumbers will deliver the reliable solution that you require.
You can rely on us to be honest and transparent when it comes to pricing your plumbing issue. We deliver the best possible value for our customers in West Wickham by eliminating hidden fees and call out charges and providing a fixed price guarantee for our services.
HEAR FROM OUR WEST WICKHAM CLIENTS
Replace leaking kitchen tap
"Very pleased with the communication and work carried out by Bromley Plumbers. They came within a couple of hours to look at a leaking tap – no call out charge and reasonable price quoted to carry out the work, which was completed the same day. The plumber was very polite, friendly, knowledgeable and quick! We are very happy and would not hesitate to use this company again. Thank you!"
Plumbing in a washing machine & installing 6 new radiators
"Bromley Plumbers are brilliant, cannot fault them. Not only is the workmanship excellent – the prices are fair, Jack was so helpful with rescheduling us in when our rads didn't arrive when expected and answering questions on the rads/valves etc, and they're friendly and cheerful on the job (shout out here to Luke, who did both of our jobs). Nothing too much trouble. I don't see why I'd use any other plumbers now – really pleased I found them."
Drain blocked and overflowing!
"Today I had an unexpected problem with the kitchen sink feeding into the outside drain and overflowing, due to a blockage in the pipes. Phoned Jack at Bromley Plumbers and within an hour, Tom from his team was at my door. Tom is a very nice guy and without any fuss he sorted it all out. Great service, friendly professional staff with straight forward and honest pricing. Just what you need in a crisis. It's Bromley Plumbers every time for me and my friends!"
Frequently asked plumbing questions in West Wickham, br4
Do your plumbers in West Wickham provide a guarantee?
Yes, we provide a 12-month guarantee so that all our customers can feel secure in the quality of our work. We're proud of the friendly service we deliver on the day as well as the lasting reassurance that our guarantees provide.
What is your response time to plumbing issues?
We're available in a hurry when you need a quick response to a plumbing issue. Our team offers a same-day service and can respond rapidly when an emergency arises. If you need our expertise, we'll be there – just call 0208 050 2707 to tell us about your issue.
Is there a call out charge for your plumbing services?
No. We aim to deliver the best possible value for our services, and this is why we don't apply additional fees or a call out charge when customers in West Wickham need our plumbing skills. This includes our emergency services.
Contact Bromley Plumbers Ltd
Call 0208 050 2707 to talk to an expert plumber in West Wickham so that we can arrange a visit to your property. Our team provides a quick response to plumbing issues and delivers a high standard solution, every single time.
Where have our plumbers helped customers in West Wickham, br4?
The local plumbers within our talented team have helped countless customers throughout West Wickham with their plumbing issues. Our convenient service covers residents in local roads such as:
The Glade Lennard Close High Mead Long Meadow Close Layhams Road Manor Road Coney Hill Road Pickhurst Rise Highbury Close Springfield Gardens
Phoenix Close Copse Avenue Blake's Green Monarch Close Rays Road Sylvan Way Tiepigs Lane Red Lodge Road Bramley Way The Grove
Croft Avenue Courtfield Rise Southcroft Avenue Farm Close Lennard Avenue Chatsworth Close Oak Grove Lime Tree Walk Princes Way Dixon Place
Wickham Court Road Wood Lodge Lane South Walk Oaklands Avenue Pickhurst Rise Hawkhurst Way Keswick Road Beckenham Road Inchwood Wilmar Gardens