Professional plumbing support in Orpington, BR6
Arrange a call back
"*" indicates required fields
No call out charge or hidden fees
Plumber in Orpington, BR6
We are a team of highly experienced plumbers in Orpington, BR6 – 100 years and counting! You can rely on us to respond quickly to plumbing issues of all sizes, providing effective solutions to everything from burst pipes to blocked drains. We can minimise disruption within your Orpington property, drawing upon our industry knowledge and hands-on experience to resolve your plumbing job as quickly as possible. Whether you live in Lynwood Grove, Felstead Road, or elsewhere in Orpington BR6, we're the professional plumbing team you need to handle all your requirements. 
If you need assistance, call 0208 050 2707 to tell a member of our team about your plumbing issue. We're available in a hurry and will arrange a visit to your property from one of our plumbers in Orpington.
Recommended plumbers in Orpington
The results that we've delivered for our customers have made us the #1 choice for plumbers in Orpington. Our reputation for quality workmanship and convenient services can be seen in the reviews that have been left for us. Take a look and see what others have said about their experiences working with our team.
Local plumber in Orpington, BR6
Our talented plumbers know Orpington like the back of their hands – they've worked throughout the area for years. There are a wide range of property types in Orpington and our team have used their skills to address plumbing problems of all sizes within them. So, whether you live in a detached mansion from the 1920s or 1930s in Locksbottom, a Noel Rees house in Petts Wood, or a modern new build, you can benefit from our expertise and efficient approach. 
We're familiar with plumbing systems throughout Orpington and we know exactly how to resolve common issues in a manner that minimises disruption. Our team also has plenty of experience with the Thames Water network that supplies properties in Orpington. If the issue with your home's internal plumbing system is related to this water supply, we'll be able to handle this professionally for you.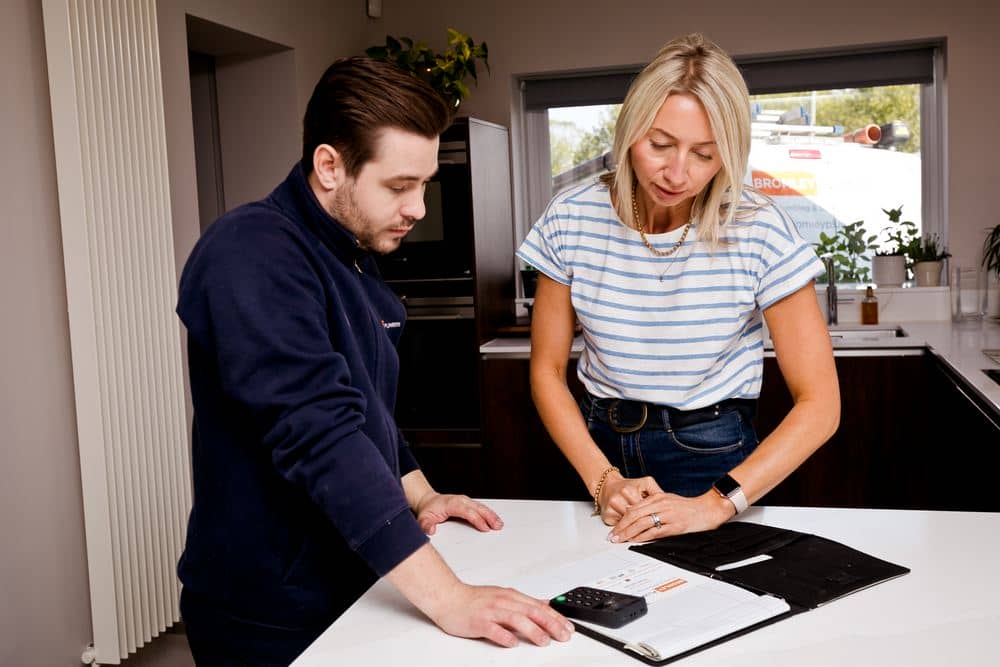 Need professional plumbing assistance in Orpington, BR6?
Call 0208 050 2707
to request a plumber in Orpington, BR6.
Plumbing services in Orpington, BR6
Do you need a plumber in Orpington, BR6? Our team have the skills to meet all your requirements, providing a friendly, reliable, and comprehensive range of plumbing services. When you choose to work with us, you'll receive peace of mind that you're dealing with a team of plumber professionals who arrived on time and delivered a highly effective plumbing solution. We're proud of the customer experience and value for money our plumbers in Orpington provide.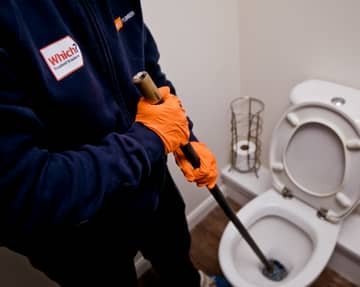 A broken, leaking, blocked, or overflowing toilet is the last thing you want to deal with. If a toilet plumbing issue is disrupting your home, you can receive an efficient resolution by contacting our team. We won't keep you waiting when you need our support.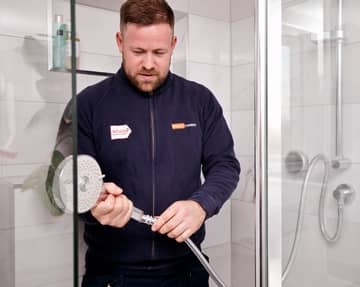 Faulty showers can frustrate your daily routine and prevent you from the starting the day the way you'd like to. Whether you need assistance with a leak, blockage, or completely broken shower, our plumbers will be on hand to correct the issue without further disruption.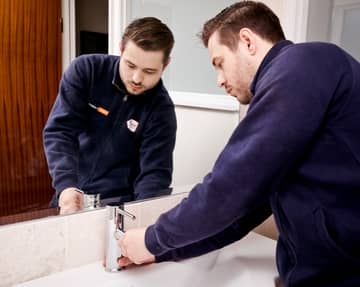 We'll be able to dislodge any blockage or fix any leak that may have put your sink out of action. Sinks are important fixtures for the home; we understand this and that's why we provide a prompt response to these issues so that your sink can return to use as quickly as possible.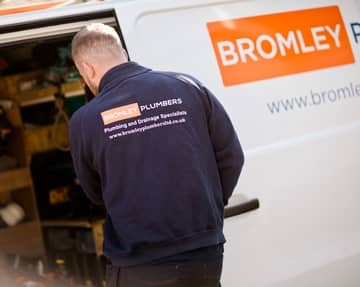 The soil stack is key to removing waste from your property. This hard-working element of your plumbing system can be repaired, replaced, or unblocked by our expert team to ensure that it is functioning correctly. We'll be happy to help, no matter the nature of your issue.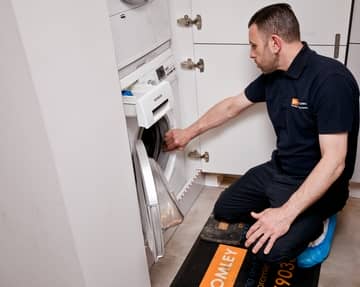 Washing machine installation
Hiring our team to install your washing machine is an easy way to save time and avoid the hassle of dealing with installation on your own. If you're unsure what you're doing, our professional team will handle everything on your behalf so that the finished result is as it should be.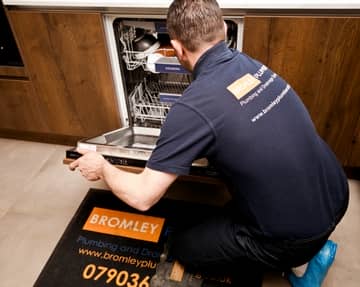 Plumbing in a dishwasher can be confusing if you lack experience. Allowing our team to take care of the process will speed things up and let you use your appliance as quickly as possible. A working dishwasher is a huge convenience booster – why wait to get set up?
Request a plumber in Orpington, br6
Call 0208 050 2707 or complete our form to discuss your issue with a plumber in Orpington, BR6. We're here to help and will provide a quick and convenient response to your plumbing job.
Expert leak and pipe inspection in Orpington, BR6
There's no need to panic when there's a water leak within your Orpington home – just call our team of fully qualified plumbers. We provide a highly efficient leak and pipe detection service in Orpington that allows us to quickly find the source of any leak so that we can access and solve the problem. Having a leak within your property is disruptive and stressful, particularly as your possessions can be damaged as a result. Our plumbing team will provide a swift and efficient response that returns the plumbing within your property to normal. Rest assured that our expert attention is always available and accessible to customers in Orpington.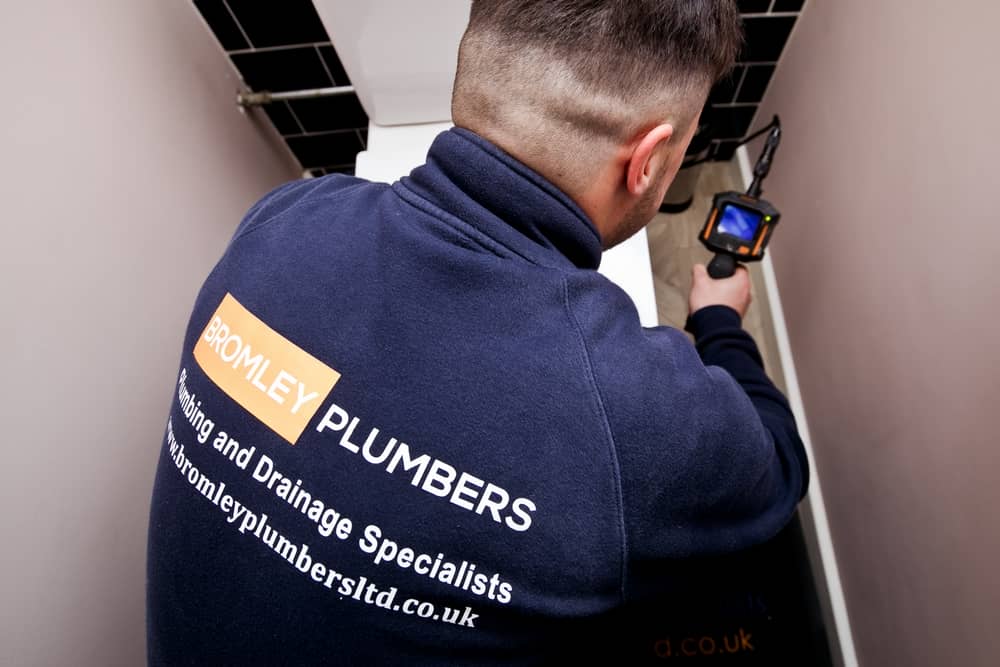 Why choose us as your plumber in Orpington, br6?
We're a family-run business with an expert team. Our plumbing solutions draw upon more than 100 years of combined experience amongst our plumbers, giving you confidence that we have the skills to deliver the results you require. Choose us for a lasting fix.
We'll be there when we're needed. Our team is available to help and can provide the rapid response that customers in Orpington expect when they have an issue with their plumbing. You can rest assured that we will meet your plumbing requirements in full.
We've built up extensive knowledge of both plumbing and the Orpington area, allowing us to quickly get to the root of any issues. Our efficient approach gives our customers the best possible experience, preventing them from waiting for an accurate diagnosis of their issue or an effective solution.
When we're pricing your plumbing problem, you'll find that our approach is transparent and easy to understand. We're committed to delivering excellent value by avoiding any hidden costs or call out charges. In fact, we offer a fixed price guarantee for total clarity.
HEAR FROM OUR ORPINGTON CLIENTS
Used CCTV to check external drains
"Jack was quick to reply when I initially contacted him, arranged a time he could attend quickly and did a great job of checking our drain with CCTV and jetting it to dislodge the blockage. Fast, courteous, clean and good value. Very professional outfit, I would definitely recommend."
Blocked soakaway
"Our soakaway drain was playing up for some time, but today it blocked up completely: just in time for torrential downpour as luck would have it. My husband and I were frantically scooping rainwater with buckets so it doesn't rise level with our patio doors. We phoned Bromley Plumbers and asked if anyone was available urgently. And even though it was late Friday afternoon Tom arrived within a couple of hours. He was extremely knowledgeable, courteous and professional. He efficiently sorted our drain out and advised on future maintenance. Top notch service! Highly recommend. Thank you."
Protected under floor pipes
"Protected under floor pipes by cleaning and wrapping in denzo and insulation before screed goes down. Third time I have had this company. Consistently offer excellent service, fair prices and clean up afterwards. Would not go anywhere else."
Frequently asked plumbing questions in Orpington, br6
Do your plumbers in Orpington provide a guarantee?
We provide a 12-month guarantee on the work we carry out as part of our plumbing services. We're confident in the quality of our services and, as a result, are happy to provide a guarantee that offers our customers lasting reassurance that their plumbing job has been completed effectively.
What is your response time to plumbing issues?
We know that a quick response can make a huge difference. Our plumbers in Orpington are available as soon as possible and can provide a convenient same-day service that keeps disruption to a minimum. In the event of an emergency, we can respond urgently when you call 0208 050 2707 to tell us about your issue.
Is there a call out charge for your plumbing services?
There is no call out charge when you choose our plumbing services. We seek to provide our customers with the best possible value and, to us, that means avoiding a call out charge or hidden costs. This even remains the case when you need help with a plumbing emergency. 
Contact Bromley Plumbers Ltd
Call 0208 050 2707 to talk to an expert plumber in Orpington. We'll arrange a visit to your property so that we can provide the quick response your plumbing issues requires.
Where have our plumbers helped customers in Orpington, br6?
Our talented team works throughout Orpington BR6, helping customers with plumbing issues of all sizes. As local plumbers with a long-standing connection to the area, we've worked in roads such as:
St Paul's Cray Road Fieldway Woodhurst Avenue Maple Close Heath Side Berger Close Transmere Close Felton Close Transmere Road Chesham Avenue
Lyoth Road Maybury Close Kennedy Close Franks Wood Avenue Hawthorn Close Eynsford Close Clareville Road Gumping Road Scotsdale Close Tent Peg Lane
Fairway Fairoak Close Berkeley Close Fairfield Road Oaklands Close Birchwood Road Kenilworth Road Crofton Road Crofton Road Romany Rise
Crest View Drive Lakeswood Road Kingsway Willett Close Crossway Scotsdale Close Bushey Avenue Towncourt Lane Beaumont Road Manor Way