Professional plumbing support
Arrange a call back
"*" indicates required fields
No call out charge or hidden fees
Are you in need of a plumber for your home or business in Dartford? With over 100 years of experience, Bromley Plumbers is the ideal company to call for all your plumbing needs. We are equipped to handle any size or complexity of job, and our team of local plumbers have worked throughout Dartford to help countless customers. Whether you need help finding a leak, fixing burst pipes, or installing a dishwasher, we can provide a rapid response and the perfect solution for your needs. With our experience and expertise, you can trust that we will get the job done right the first time – guaranteed. We understand the importance of your time and know that plumbing issues can be stressful, which is why we offer prompt service at the best possible price. Call us today at 0208 050 2707 to request a professional plumber in Dartford.
Recommended plumbers
in Dartford
With an unrivalled history of excellence and dependability, our plumbing services have
earned us loyal customers throughout Dartford. Take a look at what they've been saying
in their reviews and see why we're so trusted!
Plumbing services in Dartford
Do you have a plumbing problem that needs to be fixed? We are expert plumbers who can provide a range of quality services to address your issue. Our friendly, reliable, and honest service will give you the reassurance that your plumbing issue is in expert hands. From the moment we arrive on time through to the successful completion of the job, you'll know that you're working with a highly professional team of plumbers. You deserve to have your plumbing problem fixed by a team of experts who will do the job quickly, efficiently, and affordably. We are that team. Contact us today to schedule a consultation.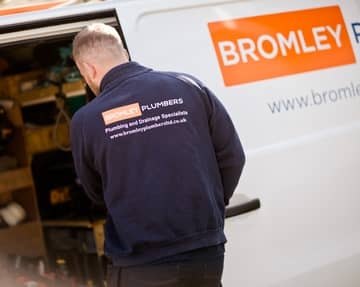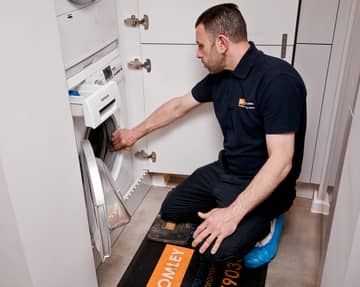 Washing machine installation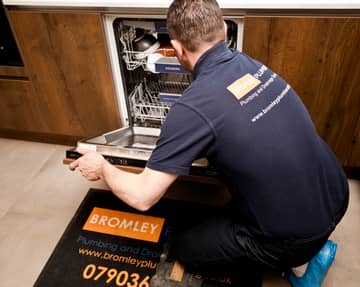 Request a plumber in Dartford
Looking for a reliable plumber in Dartford? We're here to help! Our professional team is ready and waiting to take the hassle out of your plumbing issue. Get in touch via
0208 050 2707
or contact us online.
Expert leak and pipe detection in Dartford
Have you noticed a water leak in your Dartford property? If you have, then it's important to act fast and get the expert help you need to locate the source of the leak and carry out any necessary repairs. That's where Bromley Plumbers comes in. We provide a professional leak and pipe detection service that will quickly identify the problem so that our team can get to work on finding a solution. We know how disruptive water leaks can be, which is why we promise to provide a quick and effective service that will minimise the stress you experience. We'll efficiently locate the source of the leak so we can implement the professional plumbing solution you require.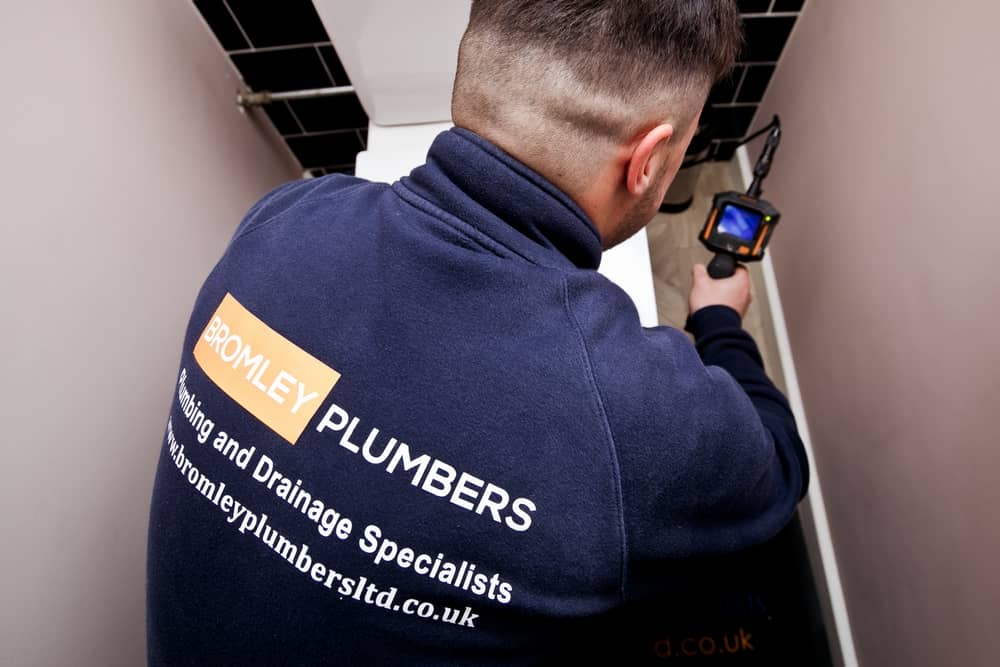 Why choose us as your plumber in Dartford?
Our team of experienced plumbers have been in the business for more than 100 years. We're a family-run business with a team of experts who are passionate about fixing plumbing issues quickly and efficiently. We serve Dartford and the surrounding areas, so give us a call today!
Our team are available to help you with any plumbing emergency that you may encounter. We provide rapid response times and highly effective solutions, letting you rest easy knowing that your issue is being taken care of.
We're a professional team of plumbers who have the knowledge and skills necessary to quickly resolve any plumbing issue you might be experiencing. We're approachable and easy to talk to, so we'll work with you every step of the way until your plumbing is working effectively.
We believe in transparent pricing at Bromley Plumbers. This means that there are no hidden fees or call out charges. Plus, we offer a fixed price guarantee so that you can be sure that the price we quote is accurate and provides great value for your money.
Frequently asked plumbing questions in Dartford
Do your plumbers in Dartford provide a guarantee?
At our company, we pride ourselves on providing lasting plumbing solutions that our customers can rely on. We offer a 12-month guarantee so you can remain confident in the quality of our work.
What is your response time to plumbing issues?
With response times that are second to none, our team is always available when you need a swift solution. Schedule an appointment at your convenience and talk to one of our experts directly on 0208 050 2707 – no issue is too big or small!
Is there a call out charge for your plumbing services?
We don't charge a call out fee for our plumbing services.
Contact Bromley Plumbers Ltd
For all your plumbing needs, look no further – call 0208 050 2707 to connect with one of our experienced plumbers in Dartford! Our professional team is ready and willing to respond swiftly to any issue.
Where have our plumbers helped customers in Dartford?
We've been proud to serve the Dartford area as expert providers of plumbing services. Our fully trained plumbers have gone above and beyond, providing remarkable solutions for customers on streets like:
Ravensbourne Road
Claremont Crescent
Oak Close
Waltham Close
Perry Street
Woolbrook Road
Beech Walk
Farm Place
Chapel Hill
Samas Way
Hillcrest Road
Heath Road
Gable Close
Chapel Close
Crayford Road
Dale Road
Alcock Crescent
Green Place
Furner Close
Ridge Way
Woodfall Drive
Tower Park Road
Ambrose Close
Orchard Hill
Mayplace Avenue
Stour Road
Heathlee Road
Ashurst Close
Barnes Cray Road
Woollett Close
Greyhound Way
Carnet Close
Heathview Avenue
Swaislands Drive
Kings Close
Church Hill
Mayplace Avenue
Tanners Close
Maxim Road
Alderman Close