Rapid support for blocked drains in Sevenoaks
Arrange a call back
"*" indicates required fields
No call out charge or hidden fees
Blocked drains in Sevenoaks
When it comes to dealing with blocked drains in Sevenoaks, our team stands unmatched. As a well-established, family-run enterprise, we take pride in our skilled drainage engineers who possess the expertise to meticulously identify and resolve any drainage issues in the local area. With over 100 years of combined experience, you can trust us to deliver effective drainage solutions that will have a long-lasting positive impact on your Sevenoaks property. Over the years, we have honed our skills while working on a diverse range of properties, ensuring that we are always ready for any challenge that comes our way. For a rapid response and reliable assistance, simply reach out to our dedicated drainage engineers on 07903 649 294.
Recommended drainage
engineers in Sevenoaks
Look no further for dealing with blocked drains in Sevenoaks – we are your top choice. Our services are designed to be highly convenient, providing the quality results that local residents truly deserve while keeping disruptions to a minimum. Our positive reviews are a testament to our commitment to excellence – feel free to take a look and see exactly what it's like to work with us.
Local drainage in Sevenoaks
Our unparalleled knowledge of Sevenoaks sets our drainage services apart. When it comes to understanding the drainage systems in this area, no one does it better than us. With a diverse housing stock that includes Victorian, Edwardian, 1920s, and new build properties, we have extensive hands-on experience in solving drainage issues in all these property types. Over the years, our commitment to delivering high-quality work has earned us a reputation we're proud of. If you're in Sevenoaks and facing drainage problems, you can have complete confidence that we'll effectively unblock your drains.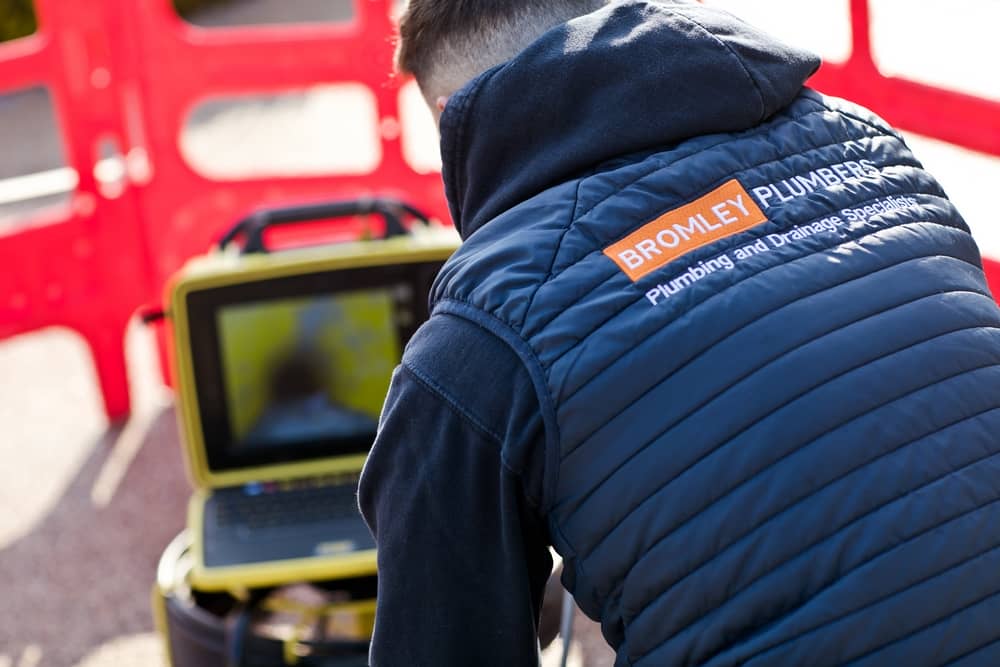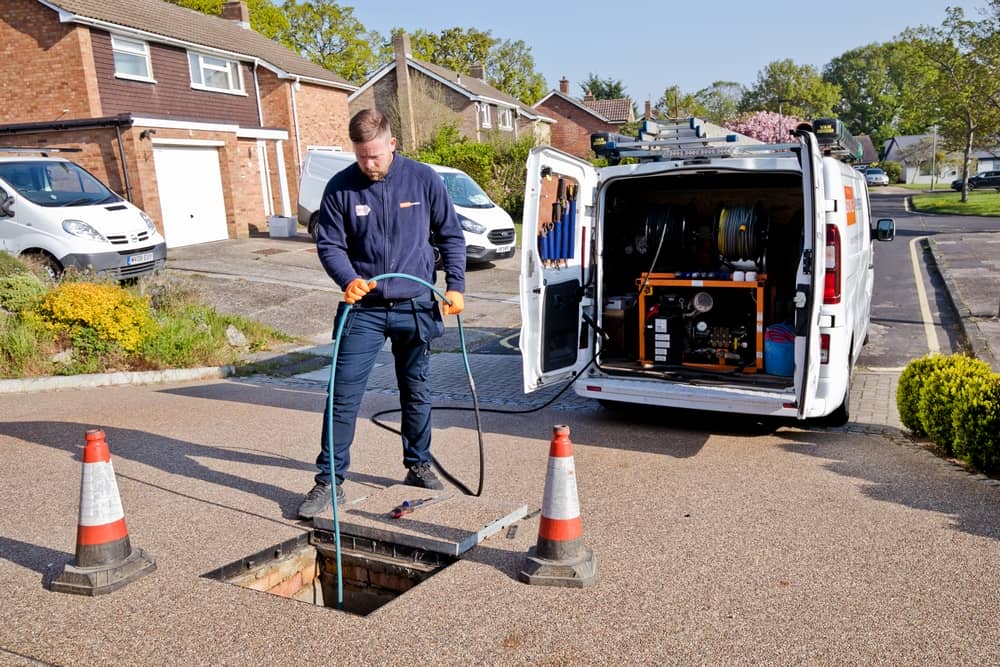 CCTV drainage in Sevenoaks
Experience the convenience that our comprehensive CCTV drain surveys offer. Equipped with advanced technology, we can conduct thorough inspections of your property's drainage system by skilfully manoeuvring a specialist camera through the pipework. This allows our engineers to meticulously look for any damage, roots, blockages, or signs of rodent intrusion. By swiftly gathering this vital information, we can efficiently determine the best course of action, eliminating the need for a lengthy diagnostic process. Rest assured, you'll receive a detailed CCTV survey report for your peace of mind, demonstrating that an expert has assessed your drains' integrity, cleanliness, and effectiveness.
Need assistance with a blocked drain?
Call 07903 649 294
to request a drainage engineer in Sevenoaks.
Drainage services in Sevenoaks
Count on our services to provide expert assistance for all your drainage system issues in Sevenoaks. With a skilled team of qualified drainage engineers, we have the expertise to tackle any drain problem and perform effective repairs. From start to finish, we take charge of the entire process, making drain unblocking hassle-free for you. Our priority is to ensure you have the best customer experience possible, leaving you with a fully functional and problem-free drainage system.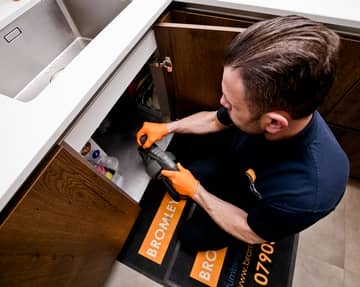 Blocked sinks can disrupt the functionality of your kitchen or bathroom, causing inconvenience at home. Fear not, our drain unblocking experts are here to quickly remove those pesky blockages, ensuring your sink is back in action in no time.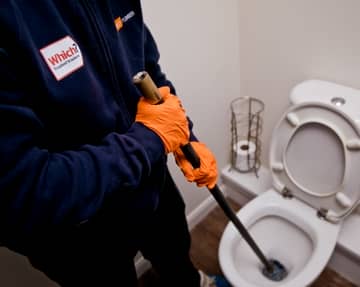 Dealing with a blocked toilet is undeniably frustrating. Rest assured, our dedicated team responds promptly to fix the issue with utmost speed. We understand the urgency of the situation and are committed to minimising any disruptions our valued customers in Sevenoaks may face due to toilet blockages.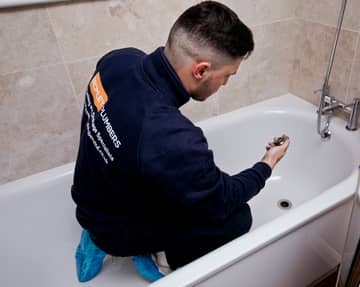 Overflowing drains can wreak havoc on your property, demanding an urgent solution. Our highly efficient team is adept at tackling blockages of all sizes, swiftly identifying the problem within your drain and providing an effective fix. We'll safeguard your property from any potential damage.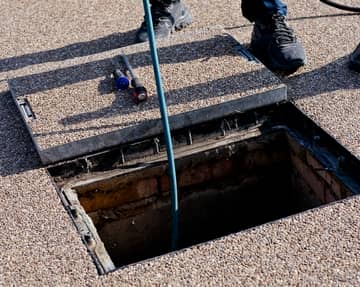 When other means fall short, our high-pressure jetting unit comes to the rescue. Equipped to handle stubborn blockages or major drainage issues, our team ensures you won't be kept waiting. We get the job done promptly, ensuring your drains flow freely once again.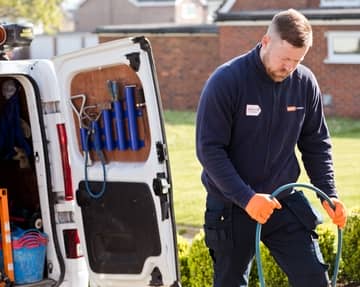 Our professional drain cleaning service is the perfect solution for struggling drains. We tackle early-stage obstructions before they escalate into major problems, ensuring your drains function optimally and avoiding any potential blockages.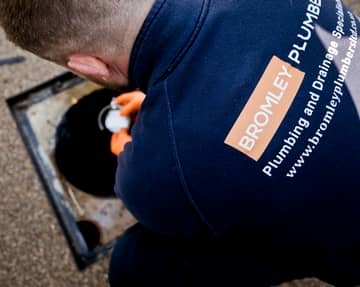 Protect your property from rodent intrusions through your drainage system. Our skilled team employs CCTV drain surveys to identify tell-tale signs of rodents, allowing us to address the issue effectively. If needed, we install specialist rat blockers, providing you with peace of mind and a secure drainage system.
Request a drainage engineer in Sevenoaks
We're ready to fix your blocked drain. Call
07903 649 294
or complete our form to arrange for a drainage engineer in Sevenoaks to visit your property.
Why choose us as your drainage company in Sevenoaks?
When it comes to effective and efficient solutions for your drainage issues, our team is the one you can rely on. With a remarkable 100 years of combined experience, we possess the know-how to swiftly unblock drains and restore your property's drainage system to its optimal state.
We understand the frustration and stress that comes with drainage issues. That's why we are readily available for you whenever you need help with a blocked drain in Sevenoaks. Our responsive team ensures quick action to minimise any disruptions and provide you with timely assistance.
Our team boasts in-depth knowledge of drainage systems and the common problems they face. This expertise allows us to diagnose drain issues with precision, swiftly addressing them with a lasting solution. Count on us to deliver comprehensive fixes for any drainage problem you encounter.
Working with us is a seamless and straightforward experience. Our fixed price guarantee ensures confidence in the accuracy of our quotes, and our commitment to providing the best possible value means no hidden fees or call-out charges. We take great pride in our transparent approach.
Frequently asked drainage questions in Sevenoaks
Do your drain engineers in Sevenoaks provide a guarantee?
When you choose our drainage services, you'll be backed by a reassuring 12-month guarantee. This guarantee speaks to our confidence in the quality of our services, providing you with lasting peace of mind. Rest assured, you'll also receive a warm, friendly, and dependable service on the day of your drainage solution.
What is your response time to drainage issues?
What sets us apart is our unmatched availability and lightning-fast response times. With our same-day service and rapid response to drainage emergencies, you can count on us to be there when you need us the most. Our commitment to being highly available ensures that you can reach us without hassle. Don't hesitate to call
07903 649 294
to speak to one of our experienced drainage engineers and discuss your issue.
Is there a call out charge for your drainage services?
Rest assured, we have eliminated any call-out charges for our services! At our company, we prioritise transparency and customer satisfaction. That's why we have removed all additional charges and hidden costs from our pricing. Our customers in Sevenoaks can be confident in the true value of our services. We are committed to providing highly competitive quotes, ensuring you get the best service without any unexpected fees.
Contact Bromley Plumbers Ltd
Call 07903 649 294 to arrange a visit from an expert drainage engineer in Sevenoaks. Our experienced team will be happy to provide a quick response if you need help with a blocked drain or drainage issue.