Rapid support for blocked drains in Bexley
Arrange a call back
"*" indicates required fields
No call-out charge or unexpected fees
In the realm of combating blocked drains in Bexley, our team reigns supreme. We are a distinguished, family-operated business, renowned for our cadre of skilled drainage engineers who possess the prowess to adeptly diagnose and resolve local drainage dilemmas. With an impressive cumulative experience of over five decades, you can place your complete faith in our ability to furnish enduring drainage solutions for your Bexley property. Years of hands-on involvement in diverse property scenarios have finely honed our expertise, ensuring we remain steadfast in the face of any challenge. For an expeditious response and unswerving support, don't hesitate to contact our dedicated drainage engineers at
0208 050 2707
.
Recommended drainage
engineers in Bexley
When it comes to addressing blocked drains in Bexley, we stand as the foremost choice. Our services are meticulously designed to offer you unparallelled convenience, delivering quality results that local residents truly deserve with minimal disruptions. Dive into our stellar reviews and discover why our commitment to excellence sets us apart.
Our unique understanding of Bexley makes our drainage services stand out. When it comes to comprehending the intricacies of drainage systems in this locale, none can rival our expertise. With a diverse array of property types, including Victorian, Edwardian, 1920s, and modern builds, we boast extensive hands-on experience in tackling drainage issues across this architectural spectrum.
Over the years, our steadfast commitment to delivering high-quality craftsmanship has solidified our reputation in the community. If you're dealing with drainage woes in Bexley, trust us to skillfully unblock your drains.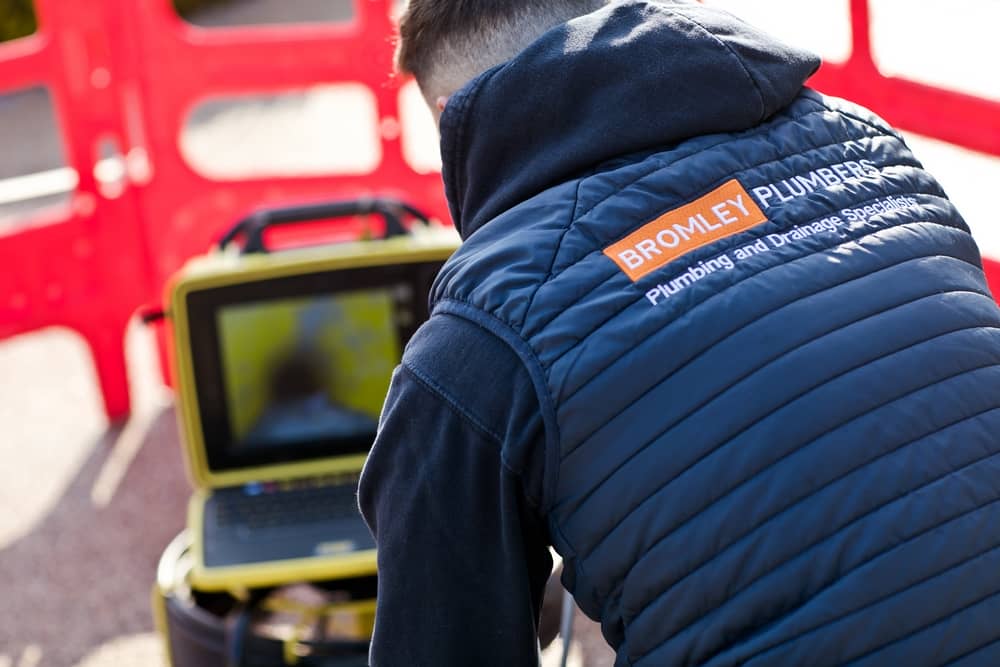 In search of a capable drainage engineer?
Dial 0208 050 2707
to rectify your blocked drain in Bexley.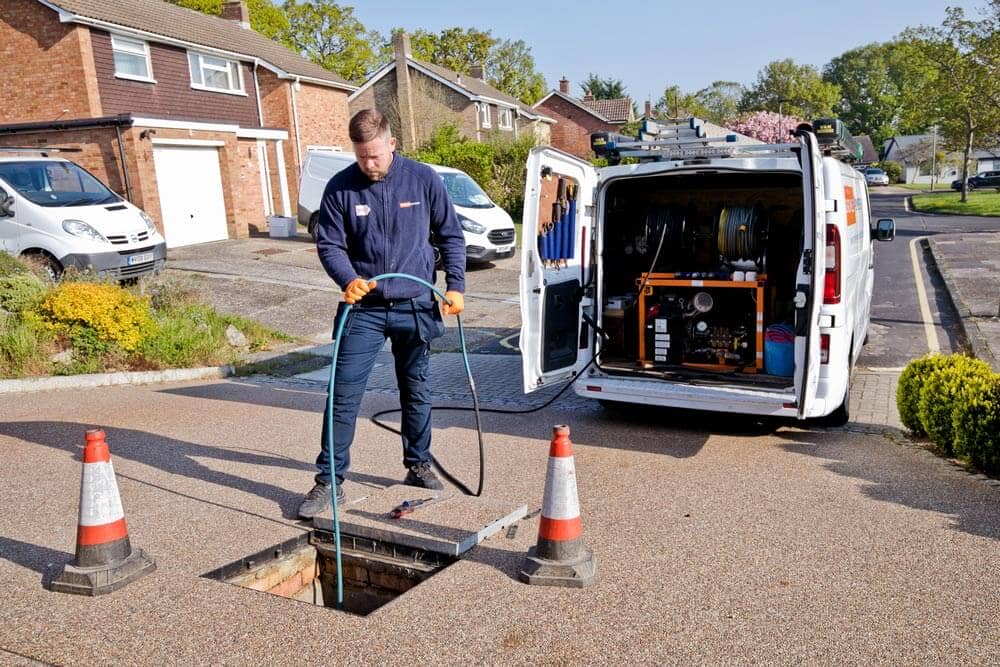 Experience the convenience of our comprehensive CCTV drain surveys. Equipped with state-of-the-art technology, we deftly navigate a specialised camera through your property's pipework to conduct thorough inspections of the drainage system. Our skilled engineers leave no stone unturned as they meticulously inspect for damage, root infiltrations, blockages, or indications of rodent intrusion. Rapidly gathering this vital information, we streamline the diagnostic process, ensuring efficiency in resolving your drainage issues. Rest easy knowing you'll receive a comprehensive CCTV survey report, confirming that an expert has assessed the integrity, cleanliness, and functionality of your drains.
In need of assistance with a blocked drain?
Reach out at 0208 050 2707
to request a drainage engineer in Bexley.
Drainage services in Bexley
Trust in our services to offer expert solutions for all your drainage system woes in Bexley. Our utmost priority is your satisfaction, culminating in a fully operational and issue-free drainage system. We take charge of every aspect, streamlining the drain unblocking process for your convenience. With a proficient team of certified drainage engineers, we have the knowledge and skills to address any drain problem and deliver effective repairs.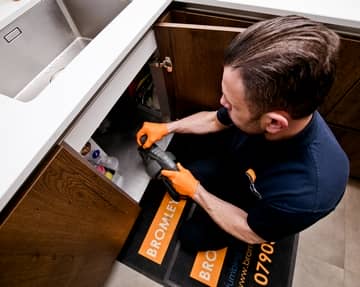 Blocked sinks can be a real nuisance in your kitchen or bathroom. But fear not, our team of drain unblocking experts in Bexley is at your service. We'll promptly clear those obstructions, ensuring your sink is back to full functionality in a jiffy, leaving inconvenience far behind.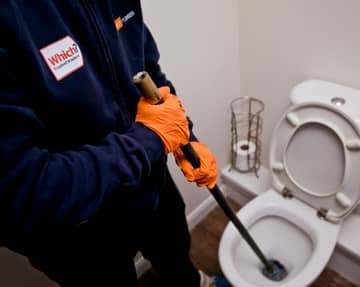 Dealing with a blocked toilet can be exasperating. However, our dedicated team springs into action swiftly to resolve the issue with utmost efficiency. We recognise the urgency of the matter and are firmly devoted to mitigating any inconveniences our esteemed customers in Bexley may encounter due to toilet blockages.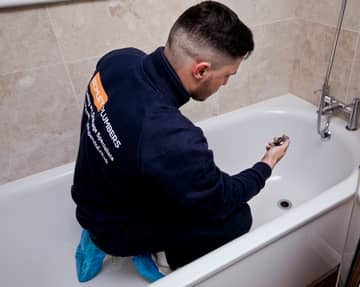 Dealing with overflowing drains can be a property owner's nightmare. However, our dedicated team is here to provide quick relief and shield your property from potential harm. Proficient in handling drains of all sizes, we swiftly pinpoint the root cause and apply effective solutions, ensuring the protection of your Bexley property.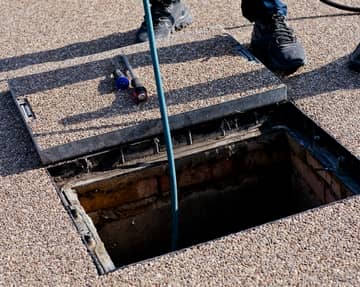 When all else fails, our high-pressure jetting unit takes charge. We excel at promptly resolving drainage issues, ensuring your drains regain their unhindered flow. Prepared to handle the toughest blockages and significant drainage challenges, our team assures you of swift solutions without unnecessary delays.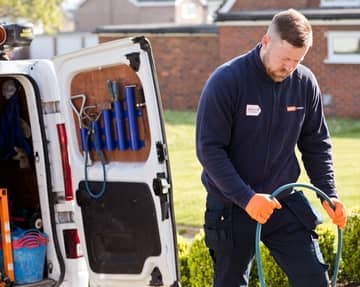 Safeguard the efficiency of your drains in Bexley with our professional drain cleaning service. We take proactive measures to address early-stage obstructions, preventing them from becoming formidable challenges. Count on us to maintain optimal drain functionality while averting the risk of potential blockages.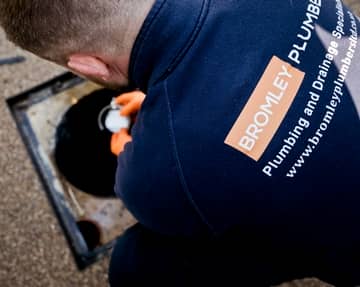 Ensure the protection of your drainage system in Bexley against rodent intrusions. Our proficient team employs CCTV drain surveys to identify unmistakable signs of rodents, enabling us to address the situation with utmost precision. When required, we expertly install specialised rat blockers, offering you peace of mind and a secure drainage system.
Request a drainage engineer in Bexley
Reach out to us at
0208 050 2707
or complete our form to arrange for a visit from a dedicated drainage engineer in Bexley who will promptly address blocked drains.
Why choose us as your drainage company in Bexley?
Backed by an impressive 55+ years of combined experience, we have the knowledge and skills to promptly resolve drain blockages and rejuvenate your property's drainage system. For effective and efficient solutions to your drainage concerns, our team in Bexley is your dependable choice.
We understand the frustration and stress caused by drainage issues. That's why our dedicated team is here for you whenever you encounter a blocked drain in Bexley. Our quick response ensures minimal disruptions and provides you with the timely assistance you need.
With our team's extensive knowledge of drainage systems and their typical issues, you can anticipate precise diagnosis and swift, enduring solutions. Count on us to deliver comprehensive fixes for any drainage problem you may encounter in Bexley.
When you choose us, you opt for a simple and streamlined experience. Our fixed price guarantee assures the precision of our quotes, and our dedication to offering the best possible value means no unpleasant surprises with hidden fees or call-out charges. Our transparent approach is a source of pride.
Frequently asked drainage questions in Bexley
Do your drain engineers in Bexley provide a guarantee?
Opting for our drainage services means you benefit from an unwavering 12-month guarantee. This guarantee underscores our unshakable confidence in the calibre of our services, providing you with enduring peace of mind. On the day of your drainage solution in Bexley, you can expect nothing less than a warm, friendly, and reliable experience.
What is your response time to drainage issues?
Count on us for round-the-clock availability, ensuring you can reach us effortlessly. Our same-day service and rapid response to drainage emergencies make us your go-to choice in critical situations. When urgency strikes, dial
0208 050 2707
to connect with our experienced drainage engineers who are standing by to address your concerns in Bexley.
Is there a call out charge for your drainage services?
We believe in honesty and putting our customers first. As a testament to this, we've removed call-out charges for our services. Our dedication to offering competitive quotes ensures you receive exceptional service in Bexley without any unwelcome surprises.
Contact Bromley Plumbers Ltd
When dealing with a blocked drain or drainage issue, you can rely on our knowledgeable team for swift assistance. Call us at 0208 050 2707 to schedule a visit from an expert drainage engineer in Bexley.