Excellent availability for plumbing emergencies
Arrange a call back
"*" indicates required fields
No call out charge or hidden fees
Emergency plumber in Bromley
When you have an urgent issue, our emergency plumbers in Bromley will provide the lasting fix that you need. We're available in a hurry to carry out high-quality emergency plumbing repairs, giving our customers peace of mind that expert assistance is always at hand. Our team has more than 100 years of combined plumbing experience and, as a result, we have the skills that are needed to address any emergency plumbing problems with an effective solution. Our expert emergency plumbing service covers the entirety of Bromley so that residents from London Road to Murray Avenue receive our support when it's required – just call 0208 050 2707 to discuss your issue with our team. Regardless of the size or nature of your plumbing emergency, we'll provide the solution it requires promptly and professionally.
Recommended emergency plumbers in Bromley
Our emergency plumbers have worked in Bromley for years, providing the urgent response that is needed to resolve major plumbing issues as quickly as possible. Read the reviews that our customers have kindly left for us and see exactly why we're the #1 choice when you need an emergency plumber in Bromley.
Local emergency plumber in Bromley
Our team knows Bromley inside out, having worked on the plumbing systems within a wide range of local property types. In an emergency, this means that we're best placed to efficiently locate the source of any plumbing issue and determine the most effective solution. The housing stock in Bromley is highly varied, covering Edwardian, Victorian, and modern properties, as well as the 1920s houses that are common in areas like Bickley and Shortlands. By choosing Bromley Plumbers Ltd as your emergency plumbers, you can have complete confidence that we're familiar with these property types and can provide a swift and suitable fix regardless of the age of your property. Our local expertise also covers Bromley's Thames Water supply and any common issues that may be associated with the source of your water.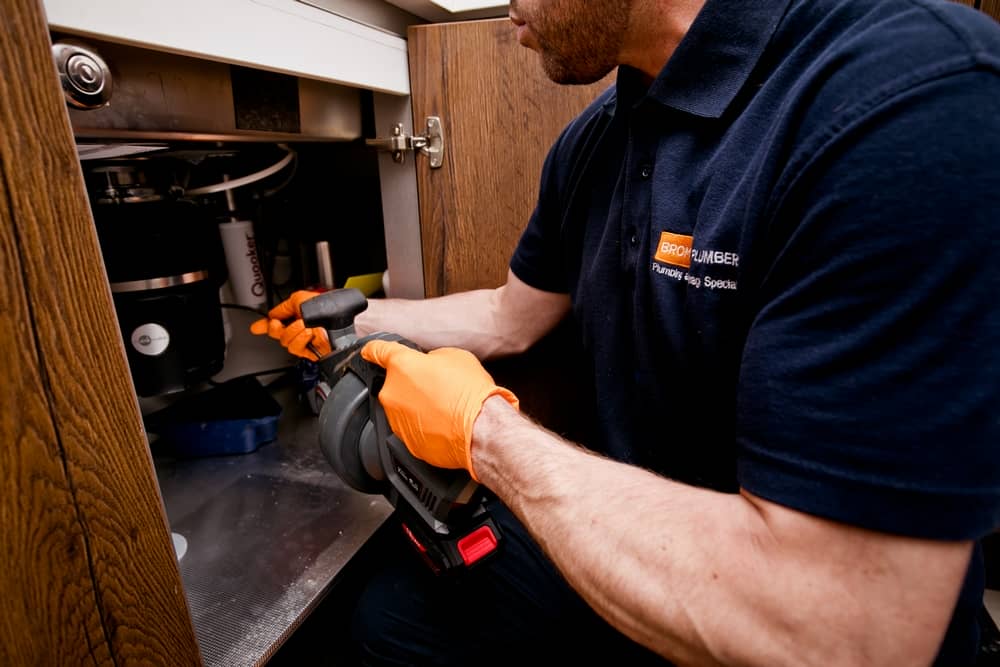 responsive emergency plumber in Bromley
Our fully qualified plumbers are here to help with plumbing emergencies in Bromley. No matter the size and complexity of the problem, we will respond quickly to provide the effective solution that you require. We're proud of the reputation that the quality of our work has earned, and our efficient approach ensures that customers throughout Bromley and the surrounding areas can benefit from our skills. From start to finish, your emergency plumbing repairs will be in our expert hands.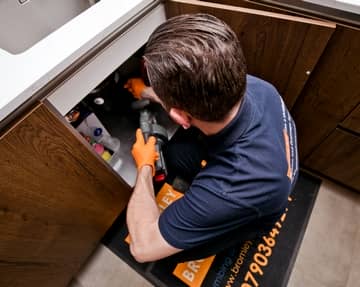 When a pipe bursts within your property, we will provide the quick response that is needed to keep damage to a minimum. Our team will make sure that an effective fix is in place, replacing the broken pipe and eliminating the risk of flooding. We will use our skills to ensure you won't need to worry about further leaks.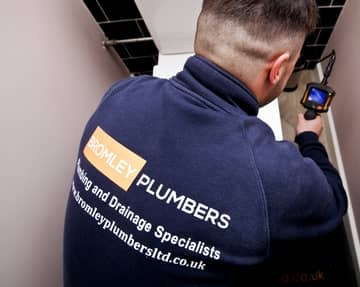 If you have a water leak within your home, you won't be left waiting by our team. We provide an expert leak detection service so that, when there's an emergency, you can rest assured that a specialist is on hand to find the source of the issue and ensure a professional solution is in place.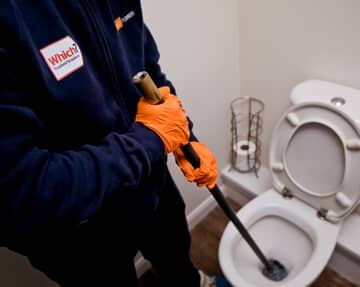 A damaged, blocked, or leaking toilet is a major source of disruption. Our emergency plumbers understand this and will provide the urgent response that you require. Drawing on our industry experience, we will arrive at your property and return your toilet to working condition swiftly and professionally.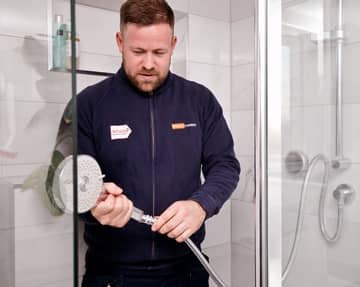 When there's an issue with your shower, we can provide the emergency response that you're hoping for. Whether we're dealing with a blockage, leak, or other issue, our team will be on hand to keep any disruption within your property to a minimum. You'll have a fully functioning shower again in no time.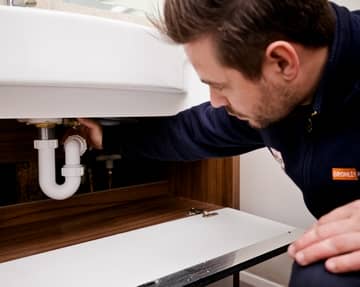 Sink blockages can completely disrupt the use of your kitchen and bathroom, preventing you from being able to continue with your usual daily routine. Whether your sink is blocked or overflowing, our team understands how to fix emergency plumbing problems like these with minimal delays or disruption.
Taps that are broken or stuck open put your home in Bromley at risk of water damage, requiring a rapid response to tackle the issue before further problems are created. We provide convenient emergency plumbing services that give local residents the professional support they require without further hassle.
Speak to an emergency plumber in Bromley
Call 0208 050 2707 or complete our form to request an emergency plumber in Bromley. Our team are available to provide a rapid response.
What sets us apart as emergency plumbers in Bromley?
When dealing with an emergency, the support of an experienced team of plumbers is invaluable. We have more than 100 years of combined plumbing experience and have built the expertise needed to fix problems of all sizes. We're the team you need for emergency plumbing repairs in Bromley.
You can rely on us when you need a quick response. Our team have excellent availability to handle any plumbing emergencies in Bromley. We understand how disruptive these issues can be and we'll use our expertise to take the stress out of the process and provide an effective solution.
Our knowledgeable team can't be beaten when it comes to their understanding of Bromley's plumbing and property types. We're a family-run business that can provide the lasting solution your issue requires. Bromley Plumbers Ltd are the #1 choice when you need support in an emergency.
Our approach is clear, providing a fixed price guarantee so that you know the price that you'll pay for our help. There are no call out charges or hidden fees, just the peace of mind that our expert assistance provides. We're focused on fixing your emergency, not profiting from the solution.
Frequently asked plumbing questions in Bromley
Does your emergency plumbing service come with a guarantee?
As well as a friendly, professional serviced on the day, our customers receive a 12-month guarantee when they use our emergency plumbing services. This provides security once we've left your property and demonstrates that we're confident in the work we've carried out.
What is your response time to emergency plumbing issues?
We provide a rapid response that won't keep you waiting for emergency plumbing repairs. Our team are available as soon as possible to ensure that customers in Bromley can access a helping hand when an issue occurs. Just call 0208 050 2707 to speak to our team and we'll be there in a hurry.
What are your emergency plumber call out charges in Bromley?
Our emergency plumbing service is available without a call out charge so that customers in Bromley can take advantage of our expertise without worrying about additional costs. Our approach combines a swift response with exceptional value, no matter the size or nature of the plumbing issue.
Contact Bromley Plumbers Ltd
Call 0208 050 2707 to arrange a visit from an experienced emergency plumber in Bromley. Our team is here to help with plumbing issues of all sizes, providing a quick response to your property.
Where have our emergency plumbers helped customers in Bromley?
Our team has helped Bromley residents throughout the borough with their emergency plumbing needs. We're available to assist customers on local roads such as:
Briar Gardens Eastry Avenue Saville Row Holland Close Boughton Avenue Bidborough Close Heath Rise Pickhurst Mead Pickhurst Lane Penshurst Green
Farnborough Crescent Mead Way Prickley Wood Hawthorndene Road Constance Crescent Pickhurst Green Malling Way Hurst Close Courtlands Avenue Brenchley Close
Elvington Green Hayes Mead Road Crest Road Speldhurst Close Larkfield Close Hurstdene Avenue Stanstead Close Warren Wood Close Pembury Close Pondfield Road
Ravensbourne Avenue Hawthorndene Close Bourne Way Knowlton Green Kemsing Close Homevale Close Hepburn Gardens Barnhill Avenue Holland Way Pickhurst Park