Plumbing expertise, at your service 24/7
Arrange a call back
"*" indicates required fields
No call out charge or hidden fees
With over 100 years of collective expertise, Bromley Plumbers Ltd stands as a premier plumbing service in Lee. Our adept team thrives on tackling plumbing tasks of any scale or intricacy, ensuring optimal solutions at competitive rates. Spanning from Stanmore Terrace to Elm Road, our local plumbers have lent their skilful touch to Lee's plumbing landscape. Leak detection, burst pipe repair, dishwasher installation – name it, we master it. Our trail of satisfied clients attests to our commitment and versatility. Reach us at
0208 050 2707
to summon a seasoned plumber in Lee. Your plumbing peace is our mission.
Recommended plumbers
in Lee
At every turn, Bromley Plumbers Ltd exemplifies excellence and convenience in service. Delve into the testimonials of our delighted patrons, demonstrating why we clinch the top spot among Lee's plumbing options.
We command a comprehensive understanding of the Lee locale. Our team at Bromley Plumbers Ltd is skilled at working across diverse local properties, from the charming 1920s and 1930s residences that define much of Lee's housing fabric, to contemporary new builds that dot the landscape.
Our plumbers are not only attuned to the intricacies of internal plumbing but also well-versed in the nuances of the Thames Water supply that nourishes Lee's properties. This positions us to adeptly address any associated concerns that might impact your home's plumbing.
Bromley Plumbers Ltd offers a comprehensive suite of solutions that caters to issues of all magnitudes. Our ethos centres on friendliness, dependability, and integrity – a trifecta that assures our clients that their plumbing concerns are in the hands of seasoned experts. From our punctual arrival to efficient project completion, our professional approach sets us apart.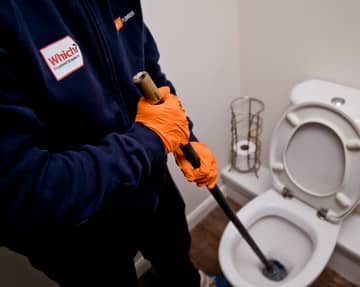 Tackling broken, blocked, or leaky toilets is our forte, restoring normalcy to your home with minimal disruption. Recognising the urgency in such cases, our swift solutions for your Lee property will leave you impressed.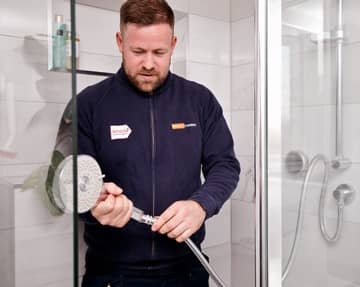 Enjoy an invigorating morning routine once more by entrusting us with leaking or malfunctioning showers. We will resolve these annoyances to ensure minimal interruption. From minor leaks to comprehensive blockage investigations, we've got your shower issues covered.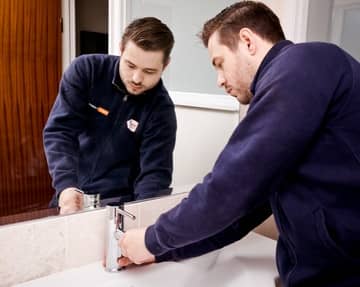 Swiftly overcoming blocked sinks is a speciality of our professional plumbers. We restore sink functionality, promptly reintroducing ease to your daily routine. Count on us to expertly identify and eliminate sink blockages.
Our expertise covers installation, repair, and replacement, ensuring waste moves efficiently through your Lee property. If blockages clog your existing stack, our team at Bromley Plumbers Ltd will clear them with precision.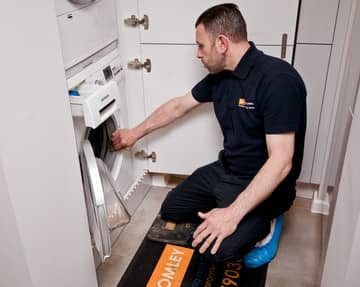 Washing machine installation
Bought a new washing machine? Delegate installation to us for a hassle-free experience. Our quick and convenient service ensures expert handling, sparing you the responsibility.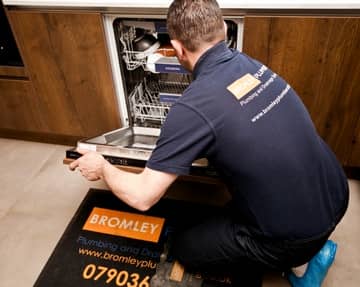 Lee's residents, we're here to ensure your dishwasher's seamless integration into your home. Experience the convenience of your new appliance sooner with our prompt, professional installation service.
Dial
0208 050 2707
or fill out our form to summon a Lee plumbing expert from Bromley Plumbers Ltd. We'll banish your plumbing woes hassle-free!
Expert leak and pipe detection in Lee
Water leaks and burst pipes can bring life to a halt – we get it. Your concerns are valid, and that's why we offer Lee residents a dedicated leak and pipe detection service. We swiftly identify the source, erasing your stress. Trust our team to swiftly deliver the professional plumbing solution you deserve, restoring peace.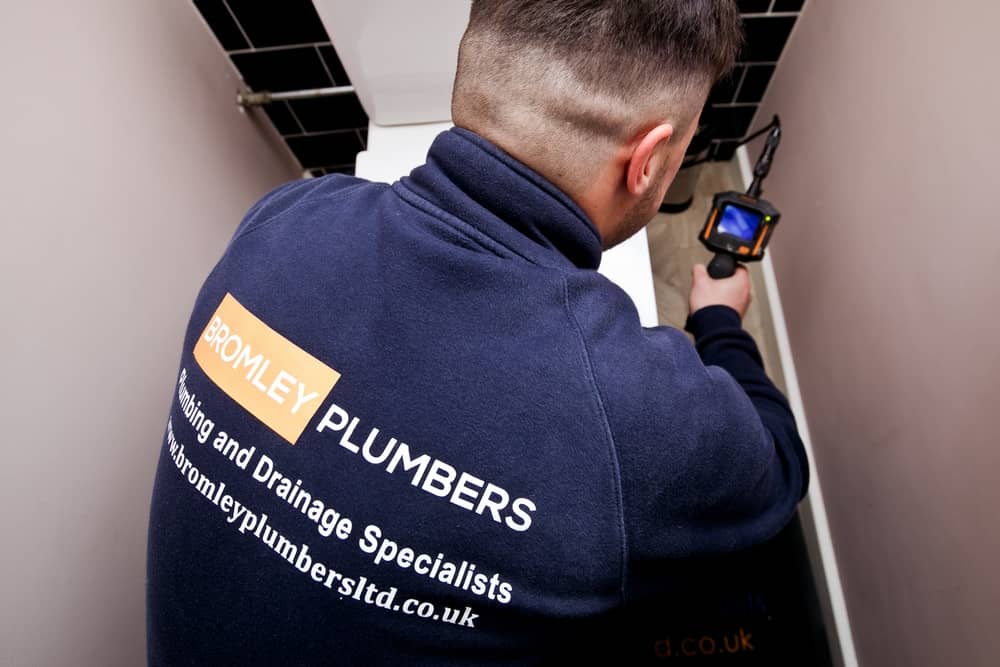 Why choose us as your plumber in Lee?
Expertise through experience
Drawing from over 100 years of collective wisdom, Bromley Plumbers Ltd boasts unparalleled proficiency in rectifying Lee's plumbing challenges. Our family-run establishment encompasses generations of plumbing insight that Lee's residents can rely upon.
Operating around the clock, 365 days a year, our responsiveness is unwavering. In Lee, rest assured that your plumbing conundrum is matched with the precise plumber it demands. Our punctual arrival and highly effective resolutions are constants you can count on.
Lee's unique plumbing landscape is imprinted in our knowledge. Whether battling burst pipes, obnoxious blockages, or elusive water leaks, our team's prowess guarantees swift, enduring solutions. Approachable and skilled, we're the plumbers Lee deserves.
Free from call-out charges and concealed fees, we offer a fixed price guarantee. The quote you receive when summoning a Lee plumber is precise, ensuring optimum value for your plumbing needs.
Frequently asked plumbing questions in Lee
Do your plumbers in Lee provide a guarantee?
Absolutely. In addition to our warm and dependable service, we furnish our clients with a 12-month guarantee. You can trust in our work's excellence and the enduring plumbing remedies we bring to Lee.
What is your response time to plumbing issues?
Expect same-day service tailored to your schedule. With our 24/7 availability, you're just a call away from our expertise. Dial
0208 050 2707
to apprise us of your concerns.
Is there a call out charge for your plumbing services?
None whatsoever. There are zero call-out charges, even for our 24/7 emergency plumbing. Our commitment to Lee's residents is crystal clear – exceptional value without compromise.
Contact Bromley Plumbers Ltd
Bromley Plumbers Ltd is your qualified solution for swift plumbing interventions in Lee. With precision and skill, we embrace any challenge, delivering cost-effective, first-rate solutions. So, what are you waiting for? Reach out to us today by calling us at
0208 050 2707
!