Bromley Plumbers Ltd provides qualified drainage experts that are equipped to safely clear drains across the Bromley and surrounding areas. We have all the tools and skills to work on any drainage system, whether it be a small kitchen sink or a large sewage system.
Our trained team of drainage specialists will initially take the time to assess your specific drainage situation (we can also carry out a CCTV drain survey) and suggest an appropriate course of action. As well as clearing the drain blockage, we will also use preventative methods to ensure the drain blockage doesn't happen again.
Bromley Plumbers Ltd provides full emergency drainage coverage throughout the Bromley, Chislehurst, Orpington, Beckenham, and all surrounding areas. Our dedicated team of drain specialists has experience working on a variety of drainage projects, from clearing kitchen sinks and pipework, to CCTV drainage surveys and large commercial drain clearing. No call out charge!
Is Your Drain Blocked?
If your drain has become blocked with fats, oils, or silt, our high-pressure drain jetting system will help remove stubborn blockages. With our range of drain solution equipment, our industrial high-pressure drain jetting units are perfect for both domestic and commercial drainage systems.
Emergency drainage services are available.
To find out how we can help you, simply get in touch and we will take care of the rest.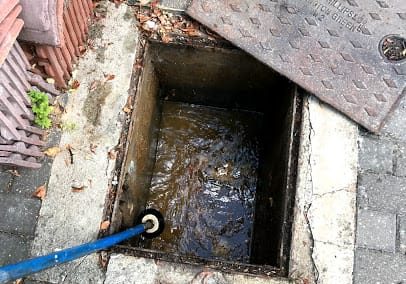 © 2020 Bromley Plumbers Ltd | Registered in England and Wales. Registered Office Address: 112 Main Road, Sidcup, DA14 6NE. Trading Address: 40 Parkfield Way, Bromley, BR2 8AF. UK Company Registration: 10708023 | Terms and Conditions | Complaints Policy