Trusted Plumbing & Drainage Experts
As a company dedicated to providing the very best solutions at the best rates, you can rely on us for all your plumbing and drainage solutions. To find out how we can help you, simply get in touch.
Contact us today if you require plumbing and drainage support across Bromley and the surrounding areas. We provide all home plumbing work, heating services and all drainage solutions, from blocked drains to water jetting, our experts can help!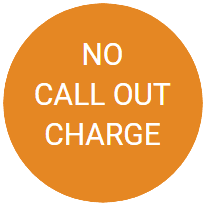 Frequently Asked Questions
Do you charge a call-out fee?
No, we do not charge a call-out fee. We have developed our services to ensure we offer customers only the best solutions at affordable prices.
How much will the work cost?
The product you've chosen, the type of service you require, and even the time of day that you need us will all affect the price of your job. But one thing remains the same – we simply don't do hidden costs.
I've got a water leak – what should I do?
Try to minimise the risk of damage to your property as much as possible. It is advisable to turn off your main water supply at the stopcock, and then contact Bromley Plumbers ltd to arrange a quick and fast repair of the leak.
What times are your available?
We operate 24/7 Emergency Services across Bromley, Chislehurst, Orpington, Beckenham London, and surrounding areas. Feel free to get in touch anytime with Bromley Plumbers ltd