A comprehensive guide to power flushing your central heating system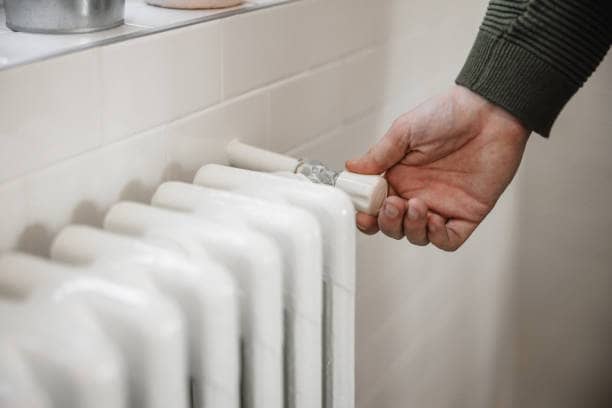 Power flushing is an essential maintenance service for your central heating system. It improves its efficiency, prolongs the life of your system, and helps prevent potential issues. This guide provides concise and professional information on power flushing, aimed at helping you understand the process and benefits.
What's a power flush?
A power flush is a process that cleans your central heating system using a high-velocity, low-pressure flow of water combined with specialised cleaning chemicals. This combination removes accumulated sludge, rust, and debris from the radiators, pipework, and boiler components, ensuring optimal efficiency and preventing potential damage to the system.
What happens during a power flush?
During a power flush, a trained technician connects a power flushing machine to your central heating system. The machine circulates water and cleaning chemicals throughout the system, dislodging and removing any debris or sludge present. The process may include the use of specific adapters and magnets to collect and remove contaminants effectively.
How long does the process take?
The duration of a power flush will depend on factors such as the size and complexity of your system, as well as the extent of debris and sludge build-up. Typically, a power flush can take anywhere from 4 to 8 hours to complete, but your chosen technician will be able to advise you on the expected timeframe for your home's system.
When does my central heating system need a power flush?
Regular maintenance, including annual boiler servicing, can help identify if a power flush is needed. These measures are the ideal way to stay on top of the condition of your central heating system. You may also decide to power flush your system if you are experiencing any of these signs:
Cold spots on your radiators
Noisy boiler or pipes
Reduced heat output
Discoloured water when bleeding radiators
Frequent need for radiator bleeding
Pump failures or blockages
Who should perform a power flush?
A power flush should be performed by a qualified and experienced heating engineer or plumber who is familiar with the process and has the necessary equipment. It is essential to choose a reputable professional to ensure the work is done correctly and safely.
Is power flushing always the solution to central-heating problems?
While power flushing is an effective solution for many central heating issues, it is not always the answer. In some cases, individual components may need repair or replacement. A qualified heating engineer can assess your system and recommend the best course of action.
Will power flushing remove all the sludge in my central-heating system?
Power flushing is designed to remove most of the sludge, rust, and debris from your central heating system. However, in cases of extreme build up or inaccessible areas within the system, some residual sludge may remain. A professional heating engineer will advise you on the expected outcomes and discuss any additional steps necessary to address these issues.