The power of drain jetting: clearing clogs for a happier home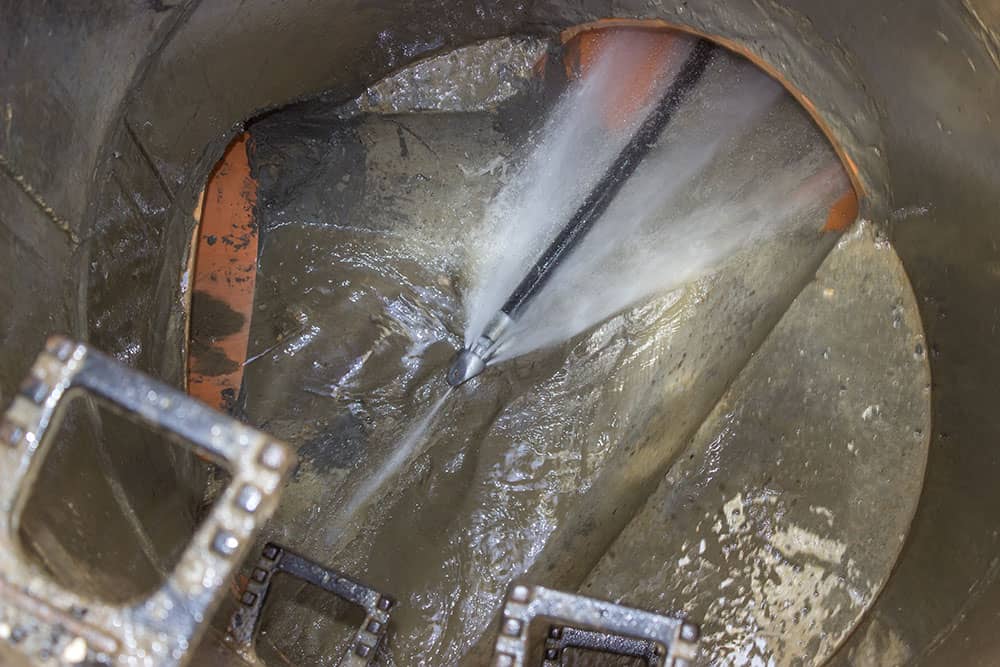 As a homeowner, you've probably encountered the frustrating issue of blocked drains. Whether it's a slow-draining sink, a gurgling toilet, or water pooling in your shower, it's a problem that can disrupt your daily life. Fortunately, there's a solution that's gaining popularity in the UK plumbing world: drain jetting. Discover how drain jetting works and learn why it's an excellent choice for clearing your drains and keeping your home running smoothly.
How does drain jetting work?
Drain jetting is a highly effective method for clearing blockages and keeping your drains clean. It involves the use of specialised equipment that delivers a high-pressure stream of water into your pipes. Here's how it works:
Assessment

A professional plumber will start by assessing the blockage. They'll use a camera inspection tool to locate the problem area and determine its severity.

High-pressure water

Once the blockage is identified, a high-pressure water jetting machine is used. This machine pressurises water to a level that can effectively break down and remove the blockage.

Cleaning and clearing

The high-pressure water flows through the drain with enough force to dislodge and break up obstructions like grease, soap scum, hair, tree roots, and even mineral deposits. The debris is then washed away, leaving your pipes clean and clear.

Inspection

After the jetting process, the camera will be used again to check that the blockage is completely cleared and to check the overall condition of the pipes.
The benefits of drain jetting
Now that you know how drain jetting works, let's explore the wide range of benefits it offers:
Thorough cleaning

Drain jetting doesn't just clear the immediate blockage; it thoroughly cleans your pipes. This reduces the likelihood of future clogs and keeps your plumbing system in top condition.

Environmentally friendly

Drain jetting relies on water pressure, eliminating the need for harsh chemicals that can harm the environment. As a result, it's an eco-friendlier option.

Cost-effective

While drain jetting may seem like an investment, it can save you money in the long run. By preventing recurring blockages and reducing the risk of pipe damage, it lowers the need for frequent plumbing repairs.

Time-efficient

Drain jetting is a quick process, often completed in a single visit by a professional plumber. This minimises disruption to your daily life and gets your drains back to normal in no time.

Versatile

Drain jetting can be used on various types of drains, from kitchen sinks to main sewer lines. It's a versatile solution for all your plumbing needs.

Healthier home

Blocked drains can lead to foul odours and unsanitary conditions. Drain jetting not only clears clogs but also removes built-up bacteria, contributing to a cleaner and healthier home.
As you've seen, drain jetting is a powerful solution for keeping your drains clear and your home plumbing in excellent shape. If you're facing persistent drain issues or want to prevent future blockages, consider scheduling a drain jetting service with a trusted local plumber. It's a smart investment that will keep your home's plumbing running smoothly and give you peace of mind. Say goodbye to clogged drains and hello to a happier, more efficient home!