Bromley Plumbers: Emergency Solutions and Beyond in Bromley's Pipe Perfect Team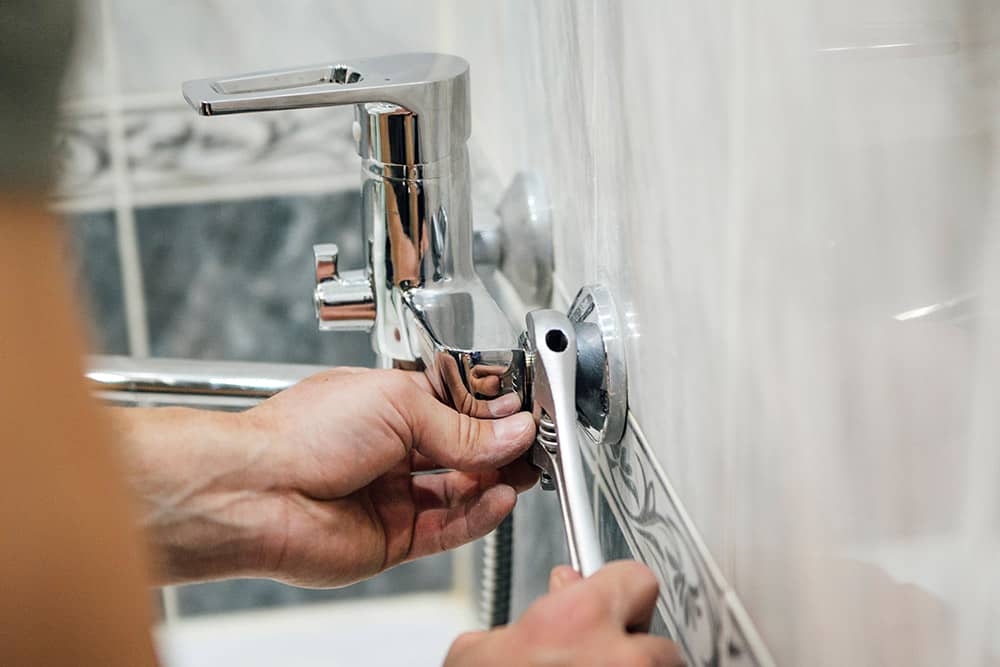 In Bromley, the need for emergency plumbing solutions can arise at any time, often causing significant distress and inconvenience. Whether it's a burst pipe or a malfunctioning water heater, these unforeseen plumbing emergencies demand swift and reliable solutions. This is where Bromley Plumbers, a trusted name in the industry, comes to the rescue. With years of experience and a dedicated team, we ensure that your emergency plumbing needs are promptly met, providing unparallelled services in Bromley and its surrounding areas.
The Importance of Emergency Plumbing Solutions in Bromley
Understanding the Significance of Prompt Plumbing Services
In the heart of Bromley, plumbing emergencies can quickly escalate if not addressed promptly. Leaks, clogs, and faulty appliances can lead to water damage, structural issues, and potential health hazards. Our emergency plumbing solutions are designed to tackle these issues head-on, preventing further damage and restoring your peace of mind.
How Immediate Action Can Prevent Costly Water Damage
Immediate action during a plumbing emergency is crucial. Our team at Bromley Plumbers recognises the urgency of such situations and arrives fully equipped to handle any issue at hand. By addressing leaks and damage swiftly, we prevent the potential for expensive repairs and ensure the safety of your property and loved ones.
The Role of 24-Hour Emergency Plumbing Services
Plumbing mishaps seldom occur at convenient times. That's why our 24-hour emergency services are tailored to cater to your needs round the clock. We understand the value of a reliable plumbing service when you need it most, regardless of the time of day or night. Count on us to be there for you when emergencies strike.
Exploring the Advantages of Round-the-Clock Assistance
Our 24-hour emergency services ensure that you are never left alone to deal with plumbing disasters. From burst pipes to dysfunctional water heaters, our team is prepared to handle any challenge, providing effective solutions even in the dead of night. Rest assured, Bromley Plumbers is your dependable partner in all emergency situations.
Navigating Bromley's Emergency Plumbing Scene
Finding the Nearest Emergency Plumbing Services
When a plumbing crisis occurs, time is of the essence. Knowing the nearest emergency plumbing services can make a significant difference in minimising damages and resolving issues swiftly. Our strategically located team in Bromley will reach you in the shortest time possible, ensuring that your emergency is addressed promptly.
Comparing Response Times and Service Quality
Not all emergency plumbing services are created equal. It's essential to compare the response times and service quality of different providers in Bromley. At Bromley Plumbers, our quick response times and efficient service delivery set us apart, guaranteeing that your emergency is handled with the utmost care and professionalism.
Key Factors to Consider During a Plumbing Emergency
Handling a plumbing emergency requires a level-headed approach. Prioritising safety, shutting off the water source, and contacting a reliable plumbing service are crucial steps to mitigate the situation. Our experts at Bromley Plumbers guide you through these critical steps, ensuring your safety and minimising the extent of the damage.
Maintaining Composure and Taking Necessary Precautions
In moments of plumbing crises, it's natural to feel overwhelmed. However, maintaining composure and taking necessary precautions can prevent further damage. Our team provides clear instructions on what to do before we arrive, ensuring that you are safe and secure until our professionals take over.
Choosing the Ideal Emergency Plumbing Service in Bromley
Selecting the right emergency plumbing service in the UK can be challenging. A good team of plumbers will have a commitment to excellence, quick response times, and a customer-focused approach. They will prioritise your safety and comfort, ensuring that your plumbing emergencies are resolved efficiently and effectively.
Assessing Qualifications, Expertise, and Customer Reviews
When choosing an emergency plumbing service, it's crucial to assess their qualifications, expertise, and customer reviews. At Bromley Plumbers, we take pride in our qualified team, their extensive expertise, and the positive feedback we receive from our satisfied customers, attesting to the quality of our services.
The Significance of Long-Term Plumbing Solutions
While immediate solutions are crucial during emergencies, long-term plumbing solutions are equally vital. Our experts at Bromley Plumbers offer guidance on preventive measures and maintenance, ensuring that your plumbing system remains robust and reliable, minimising the chances of future emergencies.
How Preventive Measures Can Save You from Future Emergencies
Investing in regular maintenance and implementing preventive measures can save you from the inconvenience and stress of future plumbing emergencies. Our team educates you on simple maintenance practices and advises you on proactive measures, providing you with the knowledge to safeguard your property and maintain your peace of mind.
The Future of Emergency Plumbing: Trends and Innovations
Implementing Technology to Improve Emergency Response
In the dynamic field of plumbing, technology plays a pivotal role in enhancing emergency response and service delivery. At Bromley Plumbers, we integrate the latest technological advancements to improve our response time and the efficiency of our solutions, ensuring that you receive the best service in the most effective and timely manner.
Addressing Environmental Concerns in Plumbing Solutions
As environmental consciousness grows, it's essential to address sustainability in plumbing solutions. Our team at Bromley Plumbers advocates for eco-friendly practices, offering solutions that not only resolve emergencies but also contribute to a greener and more sustainable environment for Bromley and its residents.
Securing Your Peace of Mind with Bromley Plumbers' Services
Bromley Plumbers stands as a reliable and trusted partner for all your emergency plumbing needs. With our round-the-clock services, expert team, and commitment to excellence, we ensure that your plumbing emergencies are swiftly and effectively resolved, providing you with the peace of mind you deserve.
With this comprehensive guide, navigating plumbing emergencies in Bromley becomes less daunting. Remember, Bromley Plumbers is just a call away, ready to serve you 24/7 with professionalism, expertise, and a commitment to your safety and satisfaction.