Central Heating Repairs & Installation
Finding it hard to bear the cold weather because of a broken central heating system? Is your central heating system making strange noises that you haven't heard before? We've got the solution for you at Plumbing Company Bromley. We offer complete central heating repair services for homes and commercial premises, as well as the installation, maintenance and servicing of your heating system. Simply, contact Plumber Bromley central heating repair team for any of your inquiries.
Varieties of central heating repair services:
Power flushing
Gas wall heaters
Underfloor heating
Central heating systems
Boiler services and maintenance
Leaky boilers and heaters
Split-system heating units
When it comes to central heating, the most common problems are:
Complete loss of heat
Partial loss of heat
Ductwork system faults
Malfunctioning thermostat
Pilot light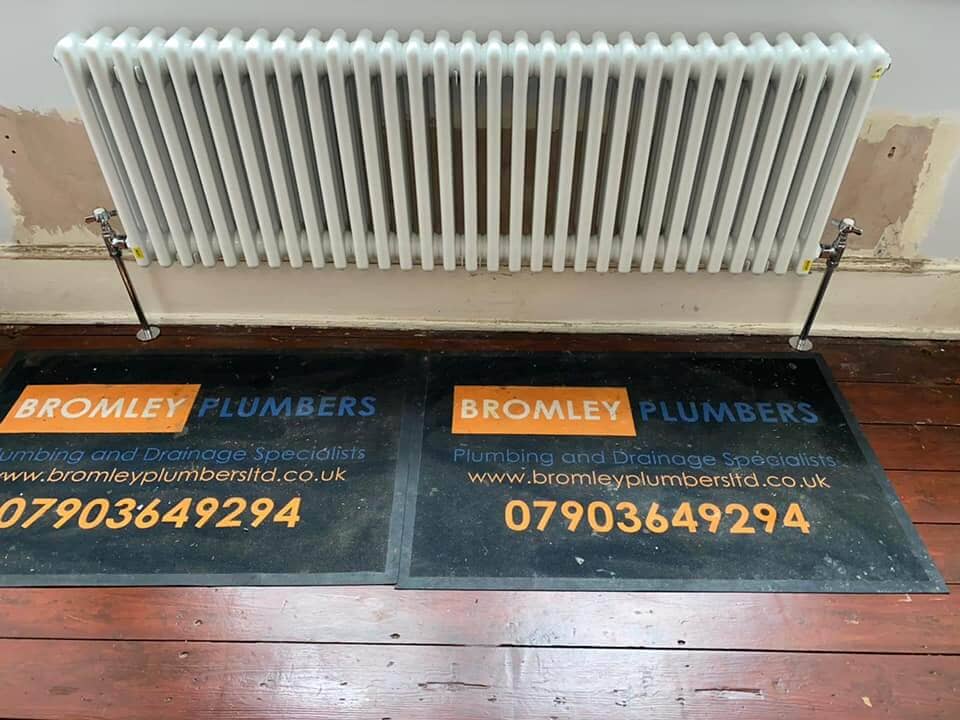 Periodic maintenance checks can help prevent most of your central heating issues. It's a good idea to make sure that you keep an eye on your central heating system with regular checks so that can save you from increased costs. In addition, our experts plumbing engineers are qualified and experienced. So, they are able to deliver excellence in heating system installations, repairs and servicing, for the long-term.
Bromley Plumbers Ltd are certified to service and repair all major brands of central heating systems. We also provide a guarantee. It is crucial that you get your gas heating system inspected annually, and more so if you operate a commercial premises. Boiler and heating checks will catch any fault or problem early. They ensure that you are safe from fatal emissions such as carbon monoxide.
We serve domestic and commercial market, both in and around south London, Kent. We also undertake customised heating design and installation work. At Bromley Plumbers Ltd, we always take great pride for our work.
If you need help with a heating problem, call us. We can help you. Moreover, we have the flexibility to meet our customers' needs quickly and with minimal inconvenience to their daily life. Trust Bromley Plumbers Ltd with any plumbing and drainage task. Get your free quote online today.
Most of our work comes from referrals, which goes to show that our customers are happy. Bromley Plumbers Ltd team believes that the most important thing is to listen to customers, seeing what they want and trying to achieve what they are after. That why we are the most trusted and highly reviewed plumbing company in Kent. Our plumbers attend skill training workshops on a regular basis to enhance their knowledge. Browse our website for our entire range of plumbing and drainage services.